Colorado Man Hailed for 'Best Tinder Profile' Featuring Statistics and Graphs
Online dating can be tough with hundreds, if not thousands, of profiles to swipe through on various apps.
From photos with dogs to cute selfies, if you're a serial dater you've probably seen it all (and learned how important the pineapple on pizza debate really is.)
In a bid to make himself stand out from the crowd, one Colorado man went to incredible lengths to prove why he'd make the perfect date.
Another singleton spotted his profile on popular site Tinder, and was so taken with his efforts to market himself they shared it on Reddit, with the full post available to be seen here.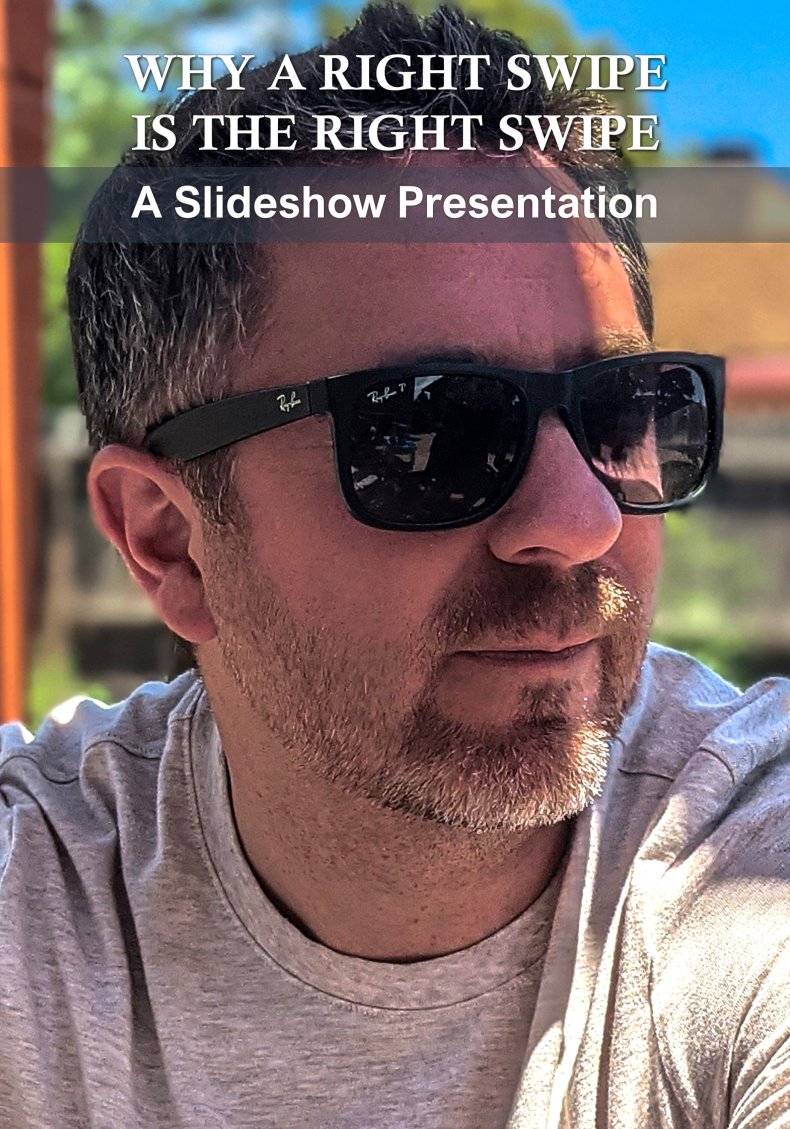 Redditor Thinefieldisempty posted the man's page—while protecting his identity—to the forum's Tinder thread, which has amassed more than 64,000 upvotes since being shared on Tuesday.
She said: "By far the best Tinder profile I've ever seen. Kudos to this guy!"
The man behind the profile, Zak Kroger, chatted to Newsweek about the attention he's received since his profile blew up.
The 38-year-old said: "I've used dating apps in the past with limited success, and decided to get back on them in May (although I just got on Tinder a few days ago) after a few relationship letdowns. But they can get tedious, and I know women are often both bored and overwhelmed by them.
"So I thought it might be funny to make a ridiculous PowerPoint style presentation, in hopes of making the app experience a bit funnier, and ideally standing out a bit. At the very least, I knew I would be amused by it!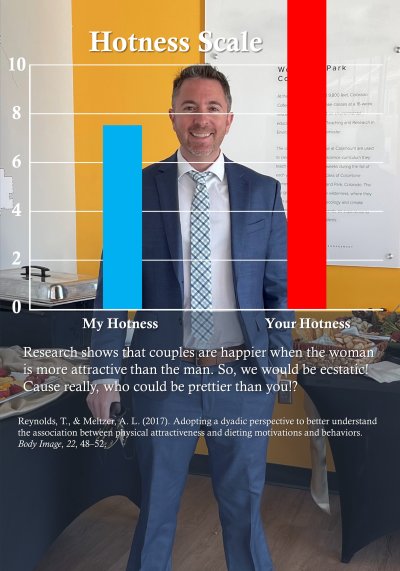 "I thought of the jokes one night while laying in bed, and then spent a few hours the next day making the slides. Some people (mostly men) have accused me of being a "try hard," but I've found that most women tend to appreciate someone who makes an effort. Haters gonna hate."
Commenting on how successful he's been, Kroger, who starts a job in marketing next week, added: "Interestingly, only about half the women I match with even acknowledge the ridiculousness of the slides. The others seem very amused by it though, which is fun!
"But by FAR, the most interest has come from Reddit, which was so amusing and flattering! Someone saying I seemed like the discount Ryan Reynolds was probably the nicest thing anyone has ever said to me!"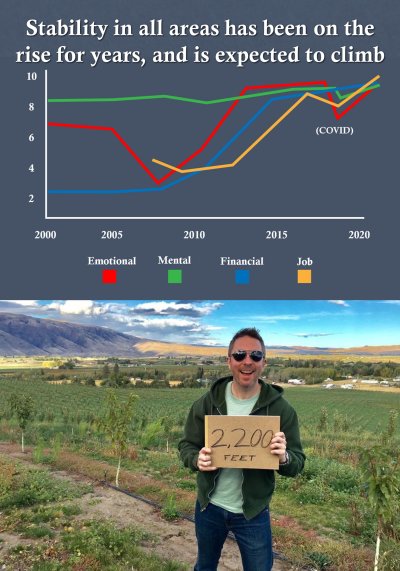 Starting with a snap of his face, Kroger wrote: "Why a right swipe is the right swipe. A slideshow presentation."
And he didn't fail to deliver on the presentation side of things, with his account boasting bar and line graphs, as well as as a pie chart.
The first slide started off strong, as he delved straight in with "perks of dating me." On the list are compliments, kisses, cuddles, cooks/will feed you, thoughtful gifts, while he crossed out "nudes" to write "sends memes."
Next up is the hotness scale, as Kroger placed his future date considerably higher than himself.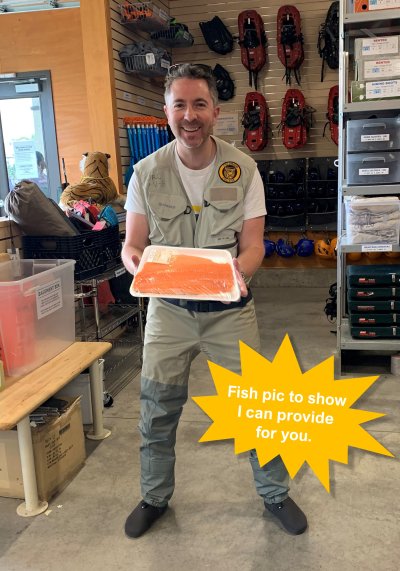 But he backed it up with some solid evidence, explaining: "Research shows that couples are happier when the woman is more attractive than the man. So, we would be ecstatic! Cause really, who could be prettier than you?!"
And Kroger even included the source in the story, citing "Reynold, T., & Meltzer A.L (2017) Adopting a dyadic perspective to better understand the association between physical attractiveness and dieting motivations and behaviours."
If you're still not convinced, next up he shared his wild side, alongside a snap of him holding a camera.
"I download movies illegally, so I've got that dangerous, bad-boy edge you crave. Though, I've also got that nice-young-man look that the parents love," he wrote.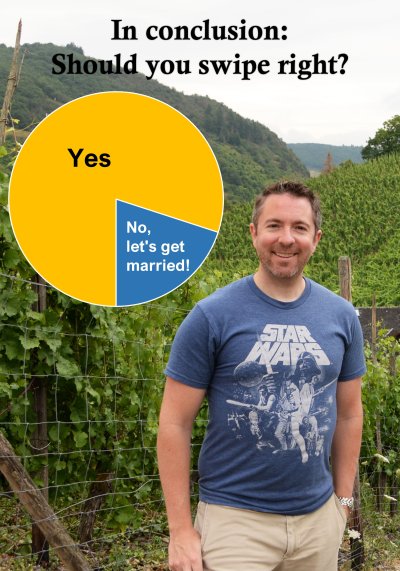 Kroger showcased his adulting skills by tracking his financial, mental, financial and job prospects since 2000.
"Stability in all areas has been on the rise for years, and is expected to climb," he assured potential dates.
He showed off his cultural side along some vacation photos, saying: "I'm moderately well-travelled. Countries I've visited: Ireland, England, Scotland, South Africa, Germany.
"Places I've lived before Colorado: Washington, British Columbia, Vermoent, Oregon.
"Where I want to go: On a date with you!"
While Kroger also included a snap of himself holding some fish "to show I can provide for you," he wrote.
And he rounded off the presentation with some quotes, saying: "Reviews: "Wow! That's a lot of LEGOs for an adult," every person that comes to my house.
"This is the best profile I've ever seen," You.
And to sum up he wrote, alongside a pie chart: "In conclusion: Should you swipe right?" Yes was the majority, while "no, let's get married!" was the other option.
Numerous people commented, desperate to know if they matched, as Thinefieldisempty shared a snap of her own profile for comparison.
In response to a few questions, she said: "I racked my brain trying to figure out who he looks like and I'd say he resembles Alan Cumming."
In the comment section, the man from the profile was identified, as user Zakiechan, took credit for the account.
He wrote: "I made the profile this morning, and got a text from my brother saying I was on the front page of Reddit a few hrs ago. I was like WHAT!!
"A couple women have said "wow how much time did this take?" To which I've said "well I matched with you, so I'd say it was worth it" LOL! Then I never hear from them again.
"Currently I have 6 matches and 18 likes that I can't see."
Commenting on the post, XxX_carnage_XxX wrote: "OP [original poster] is here and the guy in the profile is in the comments. I smell a romantic-comedy in the making, you guys have to do it."
RhubarbAustin wrote: "We need a u/thinefieldisempty and u/zakiechan date report. Do it for the reddit karma. ETA: u/zakiechan has Hobbes as his Reddit user pic. Too perfect."
While Ladylaseen simply said: "The salmon fillets."
Update 11/11/21, 4:46 a.m. ET: This article was updated with comment and photos from Kroger.