Colorado, Site of New MLB All-Star Game, Also Has Some Voting Restrictions
Major League Baseball (MLB) plans to move the 2021 All-Star Game from Atlanta to Denver, in protest of Georgia's new restrictive voting laws. News of the relocation has led to some comparisons between voting laws in Georgia and Colorado, and also criticism from conservatives who charge that Colorado has similarly restrictive laws.
Colorado actually has some of the highest voter turnout in the country, according to the Washington Post, and ranked second among all states in the U.S. in 2020. Still, opponents of the MLB's decision to relocate the All-Star Game point to certain aspects of the state's voting practices.
"Georgia has 17 days of in-person early voting, including two optional Sundays, Colorado has 15," Georgia Governor Brian Kemp told Fox News on Tuesday. "So what I'm being told, they also have a photo ID requirement. So it doesn't make a whole lot of sense to me."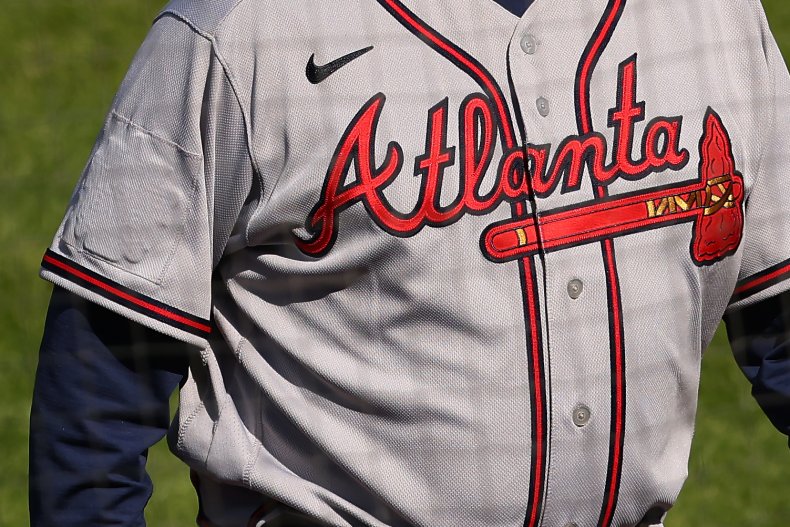 Senator Tim Scott of South Carolina echoed Kemp's remarks, tweeting about the number of early voting days in Georgia versus Colorado.
It turns out, though, that voters in Colorado can actually produce a range of IDs to qualify for in-person early voting, according to the Washington Post, including forms of identification that don't have a photo. Plus, while the state calls for a minimum of 15 days of early voting, counties in Colorado do have the power to open earlier if they want, according to the website of Colorado Secretary of State Jena Griswold.
Meanwhile, Georgia's in-person voter ID rule necessitates a photo ID, per the Washington Post. Additionally, a voter ID requirement for absentee ballots is one of the new provisions mandated by Georgia's controversial legislation, SB202, which Kemp signed into law on March 25. Georgia's new law also calls for fewer ballot drop boxes and makes it a crime to bring food or water to voters waiting in line to cast ballots.
Colorado does allow "comfort teams" to provide water and snacks to voters in line, but actually prohibits them from giving out refreshments if they're wearing apparel associated with a political party, candidate or ballot issue, according to Griswold.
The Georgia bill has enraged Democrats, activists and corporations, with companies like Atlanta-based Coca-Cola and Delta Air Lines issuing statements against it. President Joe Biden called the law "un-American" and said to ESPN on Wednesday that he would "strongly support" the MLB moving the All-Star Game out of Georgia.
In a statement on Friday, MLB Commissioner Rob Manfred said after "thoughtful conversations with Clubs, former and current players, the Players Association, and The Players Alliance," it was decided the "best way to demonstrate our values as a sport is by relocating this year's All-Star Game and MLB Draft."
The MLB has not officially announced the move to Denver, but the Associated Press reported on Tuesday that the July 13 game is to be relocated to Denver's Coors Field.
Griswold said in a Tuesday statement provided to Newsweek that she was "thrilled" by the MLB's reported choice, because "Colorado is recognized as the national gold standard for elections."
Those critical of Colorado's ID requirement for in-person voting aren't just gliding over the fact that the state accepts a much wider variety of ID, but also the fact that in-person voting isn't all that popular in Colorado. Registered voters in Colorado automatically receive absentee ballots. In the summer of 2020, the state reportedly set a record for turnout during a primary election, with 99 percent of voters using mail-in ballots.
In February, Griswold rebuked a proposal from a state GOP Senator that would require all residents to cast ballots in-person as "a partisan effort to suppress the voices of Coloradans," citing that 94 percent of voters mailed in a ballot in the 2020 presidential election, according to Colorado Politics.
"The proof is in our voter turnout, consistently amongst the top in the nation," Griswold said. "We've got the most accessible and secure elections in the country, and are grateful that MLB is giving us the opportunity to showcase how elections can be!"
Newsweek reached out to the American Civil Liberties Union of Colorado and Kemp for comment, but did not receive replies in time for publication.
Correction, 4/6/2021, 2:35 p.m. ET: This headline has been changed and the story updated to clarify that there are nuanced differences between the states' voting laws. The story has also been further updated to include additional context, and comment from Colorado Secretary of State Jena Griswold.