Video of Columbine Massacre Shown in School for Active Shooter Training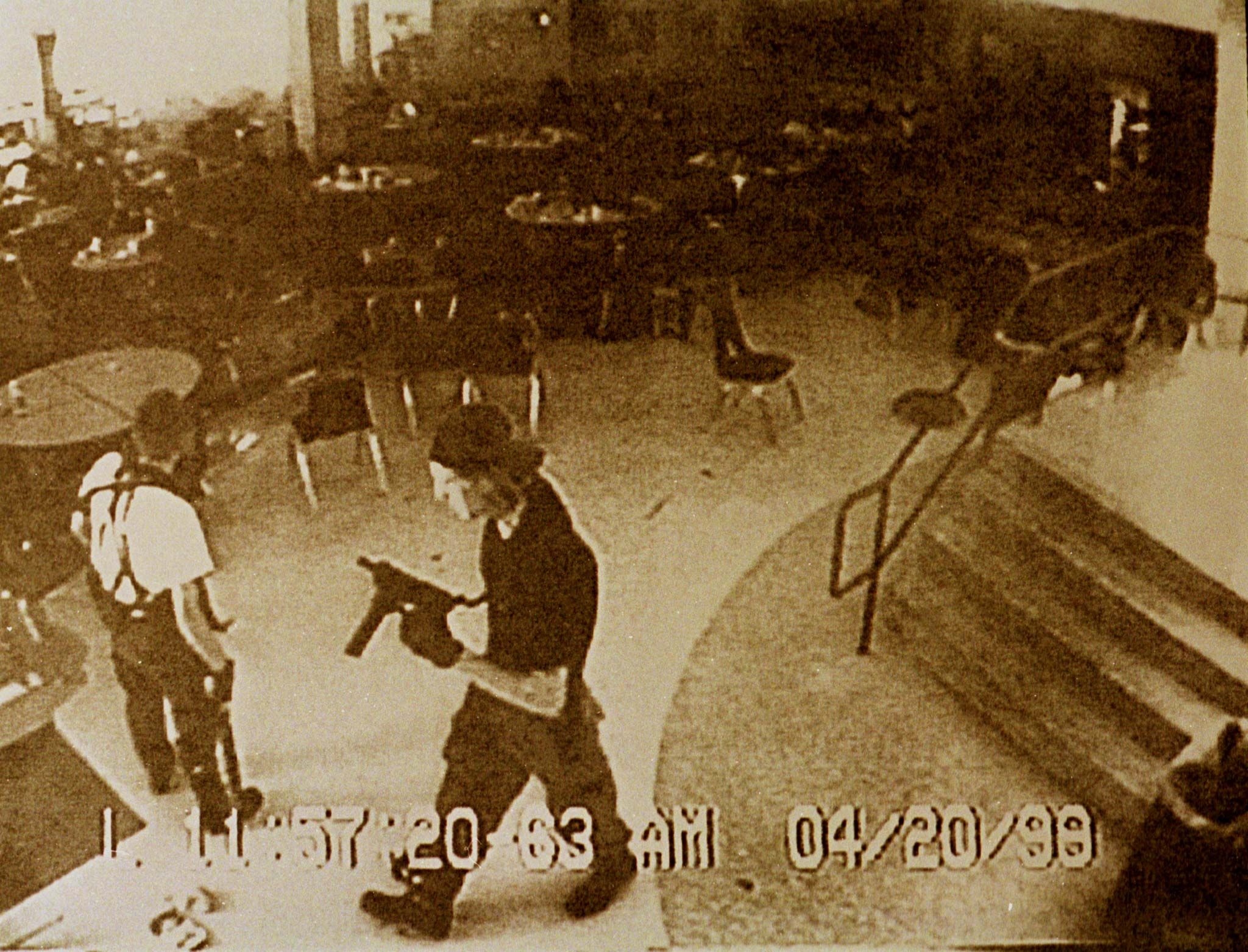 A high school in Maryland used videos and 911 calls from the Columbine massacre as part of a training presentation for active shooters, leaving some teachers upset.
The lockdown presentation happened Friday at Laurel High School, about 20 miles outside of Washington, D.C.
"Some people were upset. Some people said, 'Wow. This could really happen, and we need to be prepared,'" said John White, a spokesperson for the school district to WRC-TV, an NBC affiliate in Washington, D.C.
Related: A judge has ordered the release of security footage from the Florida school shooting
The school's principal sent an apology letter to the school's teachers afterward.
"I just wanted to again apologize to anyone who felt unnerved, distraught, disturbed or bothered by some of the Lock Down presentation held on Friday …It was not our aim to upset or intimidate anyone, especially with the graphic video from the Columbine High School mass shooting," said Principal Dwayne Jones in the letter.
The principal also said that he felt the video was necessary training in the event of an active shooter incident at the school.
"However, the goal was to hopefully get everyone in the mindset that situations like Columbine and other school shootings are prevalent and relevant in our society today and that the safety of all should be the number one goal for all of us," said Jones.
The Columbine shooting took place at a Colorado high school in 1999. Two shooters there killed 13 people in one of the deadliest school shootings in U.S. history and one of the most high-profile in recent history. There have since been several other large school shootings. In 2007, a shooting at Virginia Tech left 32 people dead, and a shooting at Sandy Hook Elementary in Newtown, Connecticut, in 2012, killed 26 people, many of them small children.
The training in Maryland comes in the wake of a shooting at Marjory Stoneman Douglas High School in Parkland, Florida, last month, where 17 students and faculty were killed.
Schools across the country are grappling with what to do in the event of an attack and how to prevent it. On Sunday, the White House announced a school safety plan that included arming teachers.
No major national gun legislation has been passed since the massacre at Sandy Hook, but there have been dozen efforts to curb gun violence at the state level.​