Columbus, Ohio, Police Have Killed Third Most Children in U.S., Compared to Other Departments: Data
Data from the research collaborative Mapping Police Violence shows that, among police departments across the U.S., Columbus, Ohio, police have killed the third-highest number of children since 2013.
Officers from the Columbus Division of Police have killed six minors by gunshot between 2013 and 2021, with the first shooting occurring in 2016. The only two other departments with higher figures are the Chicago Police Department and the Houston Police Department. Since 2013, Chicago police have killed 13 minors and Houston police have killed eight.
When analyzing the data by race, police killings of Black children in Columbus, which accounted for five of the six deaths, surpasses the number of police killings of Black children in Houston, which accounted for four of the eight deaths.
On Tuesday, Columbus police fatally shot 15-year-old Ma'Khia Bryant, who is Black, four times after officers responded to calls of an attempted stabbing. The shooting occurred just moments before the verdict was read in the Derek Chauvin trial involving the police killing of George Floyd, a Black man from Minneapolis.
Five other minors have been shot by Columbus police between 2016 and 2021: 13-year-old Tyre King in 2016; 16-year-olds Julius Ervin Tate Jr. and Joseph Edward Haynes in 2018; and 15-year-old Abdirahman Salad and 17-year-old Joseph C. Jewell III in 2020. Haynes, who is white, was the only non-Black victim.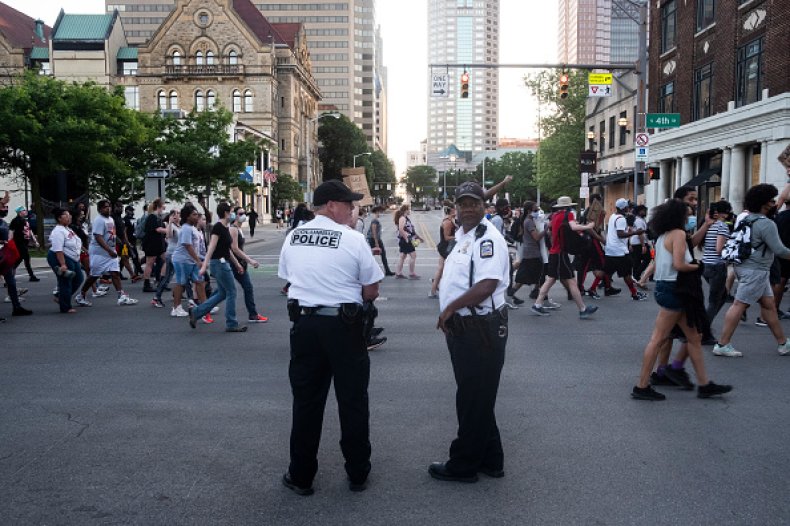 While data shows that the Columbus police department has killed more children than most other departments across the country, Columbus did not rank among the top 50 U.S. cities with the highest rates of violent crime, according to a CBS News analysis of the most recent 2019 data from the FBI's Uniform Crime Reporting Program.
Although Columbus was not among the cities with the highest rates of murder, non-negligent manslaughter, rape, robbery and aggravated assault, other Ohio cities that did make the list included: Cleveland, where there were 1,517 violent crimes for every 100,000 residents in 2019; Dayton, which saw 962 violent crimes per 100,000; Toledo, with 952 violent crimes per 100,000; Akron, which reported 901 violent crimes per 100,000; and Cincinnati, where there were 845 violent crimes for every 100,000.
The only other police killing of a minor recorded in the state of Ohio between 2013 and 2021 was in Cleveland, where 12-year-old Tamir Rice was fatally shot by police in 2014.
In 2019, the city of Columbus reported 4,561 violent crimes and 29,974 property crimes, according to data from the FBI.
The Columbus Division of Police ranks 24th on a list of U.S. police departments with the highest rate of police killings per population, data from Mapping Police Violence shows. Figures show that Black people were killed by Columbus police at 5.1 times the rate of white people.
Newsweek reached out to the Columbus Division of Police for comment, but did not hear back before publication.