'Completely Disengaged': HR Pro Shares Warning Sign Top Performer Will Quit
Internet commenters were quick to agree with one human resources professional who shared a sure-fire warning sign a top employee is getting ready to quit their job.
In a viral video published on June 21, TikTok user @peopleculturecollective acts out a conversation between herself and a company manager in which a key employee is questioned for their recent job performance.
With quick music playing in the background, a text overlay reading "Manager explaining how the top performer in their team seems completely disengaged and taking more time off than usual," precedes an abrupt jump cut.
As the background music changes from high-energy and jovial to slow and sinister, @peopleculturecollective plays a concerned HR professional and hints that the "top performer" will soon depart from the company.
Captioned, "That's NOT a good sign," the TikTok has racked up more than 900,000 views and has been liked more than 70,000 times.
For more than a year, employees in the United States have quit their jobs at higher rates than any other period in the country's history.
Although the Great Resignation—a mass-quitting phenomenon that has swept the nation's workforce away from old employers and into the arms of new ones—began last April, data collected by the Bureau of Labor Statistics (BLS) shows that recent months have been the most dramatic.
From October 2021 to April 2022, more than 4 million American employees quit their jobs every month.
In November 2021, quits peaked at 4.5 million. In April 2022, the most recent month for which the BLS has reported separation data, quits dropped slightly, but remained high at 4.4 million.
Fast food franchises and department stores have been the most vocal about labor shortages and a generation of prospective employees that just "doesn't want to work anymore," and corporate offices are facing similar issues. But instead of a revolving door of fringe employees, top performers are leaving their employers in droves.
While Fast Company has reported that neural plasticity and the need for evolving stimulation is pushing valued employees to search for different opportunities with greater responsibilities, Forbes reports that many top performers are quitting their jobs due to mismanagement and inconsistency.
"It's even more important to focus on the development of your managers, as they are the ones who directly impact the happiness and performance of your top performers," Forbes contributor Aaron Levy asserts. "If you don't go upstream and fix the root of the problem, no amount of free lunches or ping pong tournaments will help."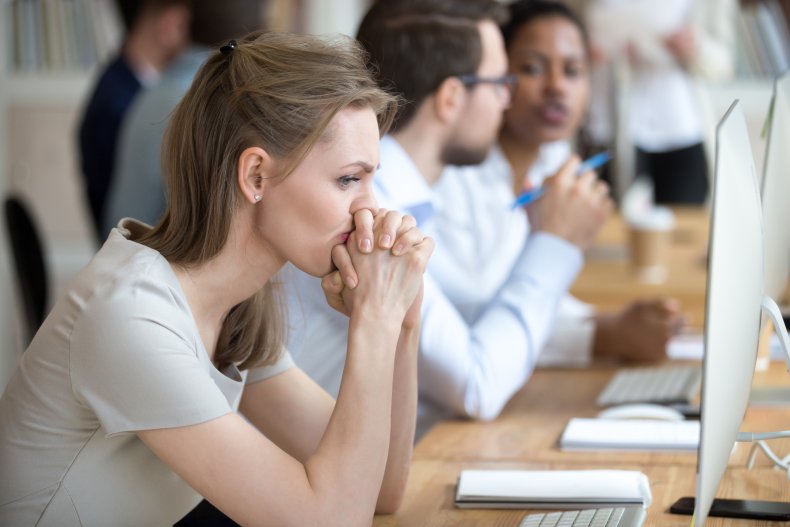 Throughout the comment section of the viral video posted by @peopleculturecollective, many TikTok users echoed this sentiment and accused employers of not understanding how to cultivate high-performing employees while keeping them happy and engaged for both the short and long term.
"Never take top performers for granted," one commenter wrote in a comment which has been liked nearly 8,000 times. "They're not on top because they love the job. They're ambitious and you have to keep them engaged."
"Contemplating leaving my job cause they [refuse] to *hire adequately* and just tell us to pick up the slack," another commenter chimed in, receiving more than 9,000 likes of their own.
In a separate comment, which has been liked nearly 3,500 times, another TikTok user questioned how employers have yet to realize that they are responsible for their top performers calling it quits.
"When will companies realize that exploiting + exhausting top performers = exit strategy?" they asked.
Newsweek reached out to @peopleculturecollective for comment.