China's Confucius Institute Hits Back Against Pompeo 'Sabre Rattling'
The Confucius Institute U.S. Center (CIUS), an organization which helps administer Chinese culture courses, has said it is a victim of "international sabre rattling" after the State Department designated it a foreign mission of China's government.
Secretary of State Mike Pompeo described the Washington-based CIUS, which facilitates Chinese language and cultural courses in American universities and schools through the Confucius Institute (CI) programs, as an "entity advancing Beijing's global propaganda and malign influence campaign."
The order means its staff will have to register and follow similar kinds of restrictions faced by diplomatic missions in what is likely to increase tensions between the U.S. China and spark a response from Beijing.
"Confucius Institutes are funded by the PRC and part of the Chinese Communist Party's global influence and propaganda apparatus," Pompeo said in the statement.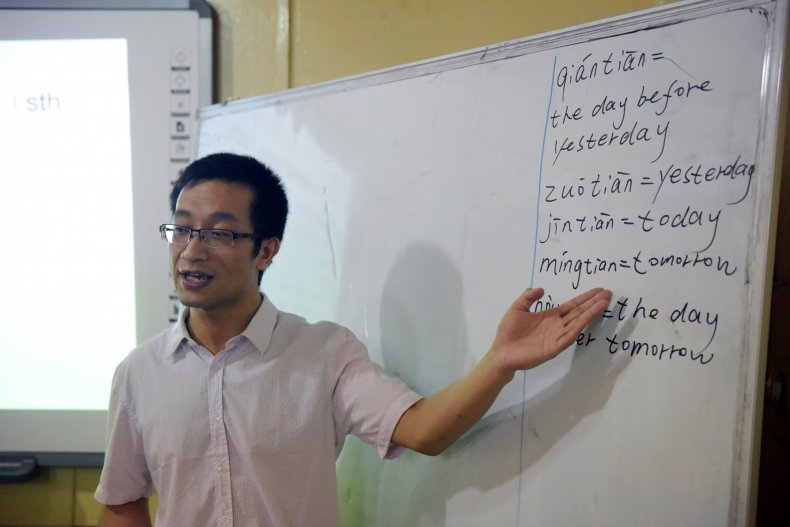 "The United States wants to ensure that students on U.S. campuses have access to Chinese language and cultural offerings free from the manipulation of the Chinese Communist Party and its proxies," the statement added.
CIUS communications associate Erik Eging said the designation as a foreign mission was due to a "fundamental misunderstanding" over its role and pointed to how Pompeo had himself acknowledged that it was not a diplomatic organization, and that its staff were not government officials or representatives.
"Apparently, we are living in a time where teaching a foreign language is seen as a political act by some people," Eging told Newsweek in a statement. "As ironic as it sounds, our small team of American staff is still being defined as a 'foreign mission.' Clearly caught up in international saber rattling, this naked political opportunism is in serious need of a fact check."
The CIUS said it would cooperate with the State Department, as it did for a Government Accountability Office (GAO) report that was released in February 2019, which noted criticism of the program but also offered measured praise for the opportunities it provided students.
Sponsored by Hanban, the Chinese government agency promoting Chinese culture and language, and hosted by universities and schools, Confucius Institutes offer classes in subjects including Chinese language, calligraphy and tai chi. They also sponsor educational exchanges and hold public events and lectures.
Now numbering around 550 globally since the program started in South Korea in 2004, an estimated 75 Confucius Institutes exist on U.S. college campuses, the South China Morning Post reported, although these will not be required to register under the edict issued by Pompeo. There are also around 500 "Confucius Classrooms" operating in American schools.
They have been accused of pressuring host universities to censor speeches considered politically sensitive to Beijing, and monitoring and threatening Chinese students who are studying abroad.
Confucius Institutes have also been a target for China hawks, such as Florida Senator Marco Rubio, who praised Miami Dade College for shutting down its program and urged other schools in his state to do the same.
Missouri Senator Josh Hawley appealed to two universities in his state to reconsider CI programs in 2019 describing them as "a danger to our national defense and security."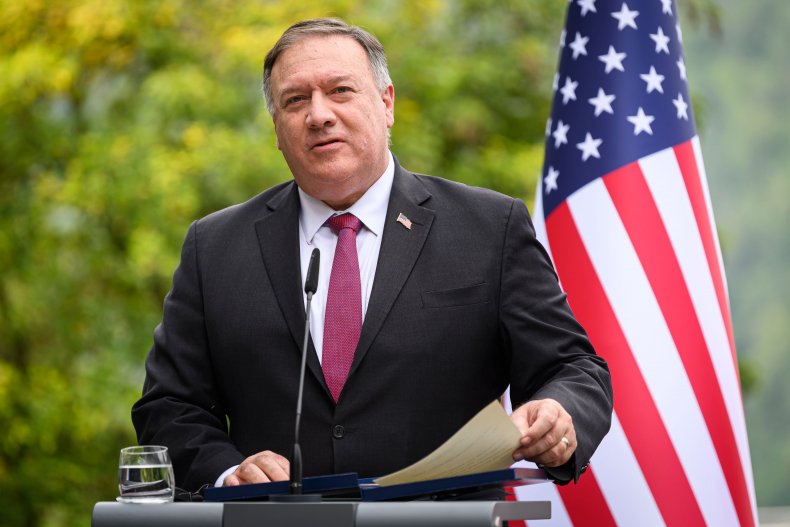 The Athenai Institute (Action to Halt the Expansion of Neo-Authoritarian Influence), a non-profit which formed this year, has called for the closure of all Confucius Institutes in the U.S. saying they are tools used by the CCP to control discourse on China.
"The overwhelming evidence is that they are proprietary institutions of an authoritarian government," Rory O'Connor, president of the Athenai Institute told Newsweek.
"We feel that it is the most overt threat to academic freedom. We think that Confucius Institutes are part of something that embodies one of the gravest threats to actual academic freedom."
"The real threat here is the potential monopolization of China's culture, language and history by the CCP and its proxies," he added.
Concerns over CI courses have increased in light of criticism of China's treatment of the Uyghur minority in Xinjiang, its actions in the South China Sea and imposition of a new security law in Hong Kong.
This uneasiness at their role is also present in other countries. The final Confucius Institute closed in Sweden in May, becoming the first country in Europe to end the program completely.
Jeffrey Gil, author of Soft Power and the Worldwide Promotion of Chinese Language Learning: The Confucius Institute Project, said that the programs had made a valuable contribution to Chinese language and culture education around the world.
"However, their impact on relations with China is questionable and limited. International opinion polls do not show an improvement in positive attitudes towards China, and in recent years attitudes towards China have become increasingly negative.
"Foreign governments have not become more willing to comply with China's goals since the establishment of Confucius Institutes and Classrooms," he told Newsweek.
"I think there is a middle ground between continuing with Confucius Institutes and classrooms as they are and closing them."
"Contracts could be revised to ensure universities and schools have full control over their operation and to clarify their legal status and obligations. Some Confucius Institutes in Australia have done this, and perhaps this could have been tried in Sweden," he added.
An op-ed in the Global Times, the mouthpiece of China's government, described the move by the U.S. as an "attack" on a program designed to"cultivate the goodwill of US society in relation to China."
"The U.S. is the most petty-minded of all big powers. Many Western countries have Confucius Institutes, but only the US, the world's sole superpower, feels threatened. Where is the US' confidence? Where is its cultural tolerance?" the op-ed said.