Congolese Judge: I Was Forced to Convict Opposition Leader Moise Katumbi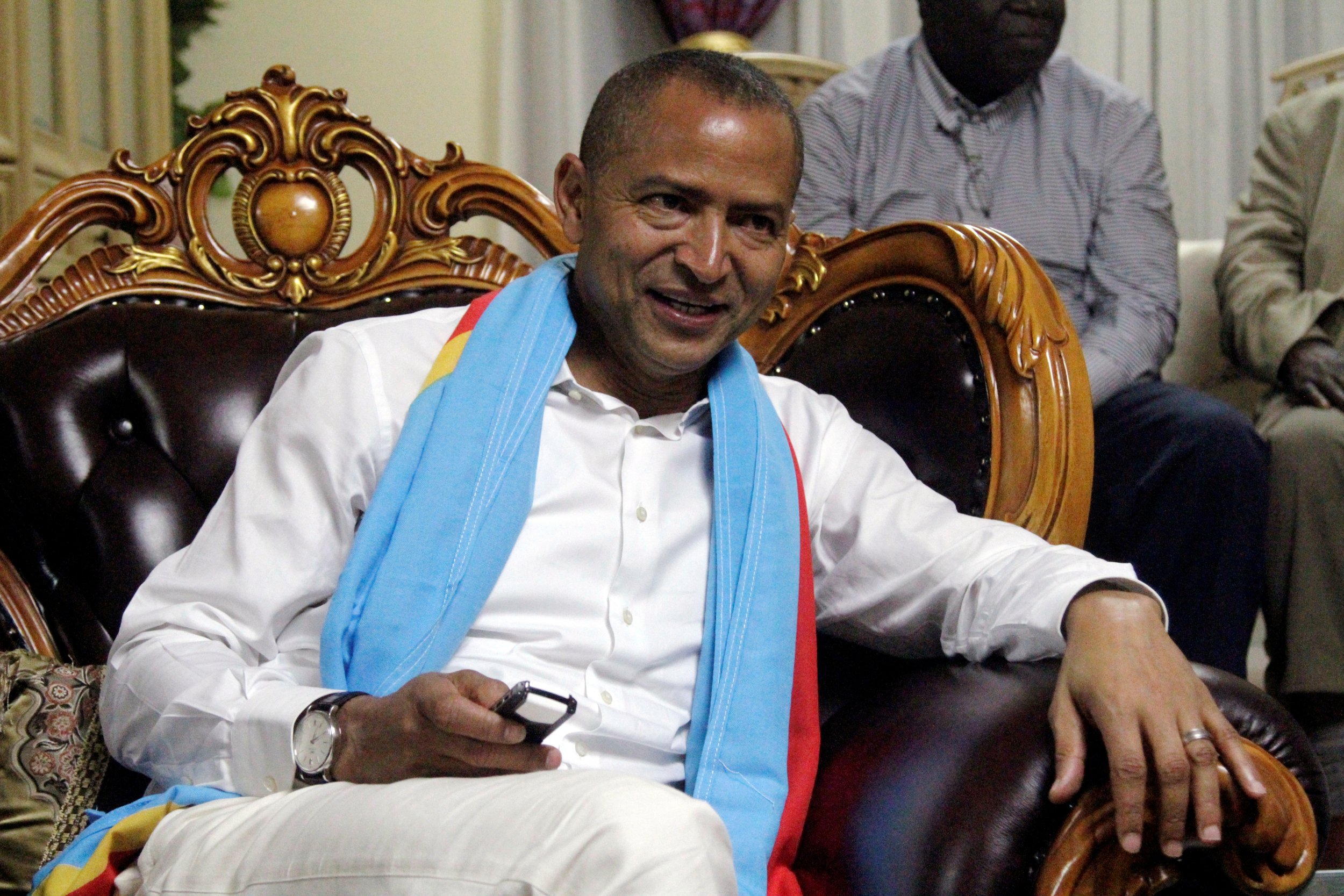 A Congolese judge, who has gone into hiding, has claimed she was pressured to convict presidential candidate Moise Katumbi by the country's intelligence agency.
Katumbi, who has declared he will run in presidential elections scheduled for November, was convicted in absentia in June of selling a house that did not belong to him. He was sentenced to three years imprisonment by the court in Lubumbashi, the second-biggest city in Democratic Republic of Congo.
Katumbi, who also owns the country's most successful football team, TP Mazembe, described the charges as "entirely fabricated" and his lawyers called the case a "sham trial."
In a letter addressed to President Joseph Kabila among other politicians, Judge Chantal Ramazani—one of those who presided in the case—said that she was threatened with losing her job or being imprisoned if Katumbi were not convicted.
Ramazani, who has now gone into hiding, wrote that the facts of the case were not properly examined and that she believed the purpose of the trial was to damage Katumbi's political ambitions. The intelligence services have denied the allegations.
Kabila has been in power in DRC since 2001 and is constitutionally required to step down following the next election. But there are signs that the vote could be delayed—the country's electoral body says it needs time and money to update the voters' register, and DRC's top court ruled in May that Kabila could remain as president in the interim if elections were delayed.
A former governor of the southeastern Katanga province, Katumbi fell out with Kabila in 2015, accusing the president of attempting to delay the elections. He has a wide support base—as much as for football as for politics—and has been described as Congo's most popular man. He is currently out of the country seeking medical treatment but is expected to return in time for an opposition rally on Sunday, the BBC reported.
Another opposition candidate, Étienne Tshisekedi, was welcomed by crowds of up to 100,000 supporters at the airport in the capital Kinshasa when he returned Wednesday following a two-year period in Belgium, France24 reported.