DR Congo: Third Term Fears Mount as Court Clears Kabila to Remain in Power if Elections Delayed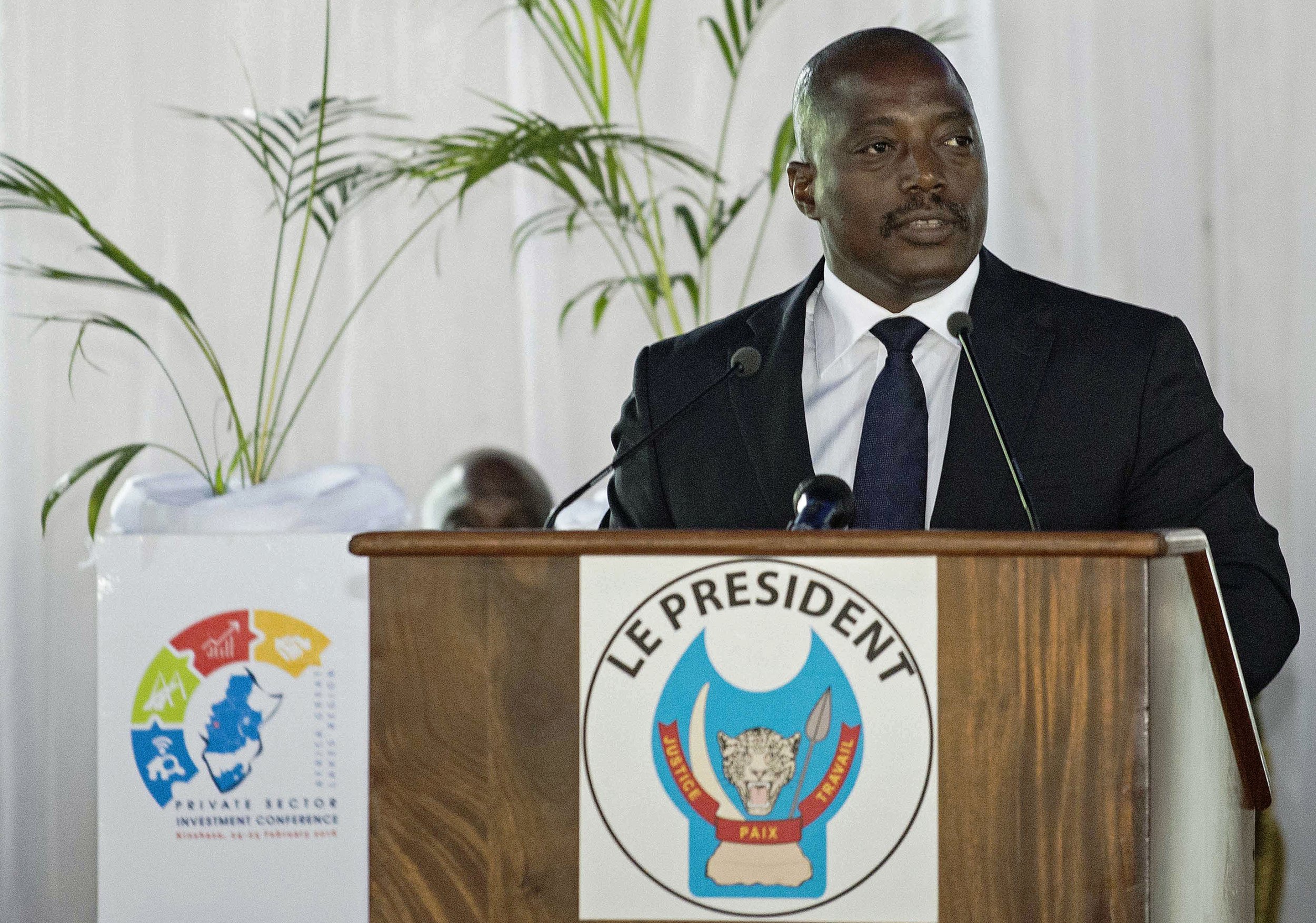 Democratic Republic of Congo's (DRC) top court has ruled that President Joseph Kabila can stay in power if elections scheduled for November are delayed.
The decision paves the way for Kabila—who took over after his father Laurent Kabila was assassinated in 2001 and is due to stand down at the end of his second five-year term in December—to make a bid for a third term in power in the mineral-rich, conflict-ridden Central African country.
The president of DRC's constitutional court, Benoit Lwamba Bindu, said on Wednesday that the constitution "permits the president of the republic... to remain in office until the installation of the new elected president," Reuters reported.
Kabila's government has already dropped hints that the elections are likely to be delayed, although the president himself has not declared if he will try to amend the constitution to allow him to stay in power. DRC's electoral commission warned in January that it would take at least 13 months to update voter lists ahead of the vote, pushing any election back into 2017. Opposition activists have accused the government of pursuing an agenda of glissement ("slippage"), allowing elections to be postponed while preparing to amend the constitution in favor of Kabila running for another term.
If Kabila does try to amend the constitution, DRC could go the way of Burundi, according to Ahmed Salim, senior associate at political risk consultancy Teneo Intelligence. Burundi has plunged into conflict since President Pierre Nkurunziza announced in April 2015 that he was running for a third term, which opponents rejected as unconstitutional. More than 430 people have been killed in the violence and almost a quarter of a million Burundians forced into exile.
"It's just a volatile situation [in DRC]," says Salim. "We may have a perfect storm of events that may destabilize the economy as well as the political outlook for the country."
Kabila's political opponents criticized the court ruling and said that the president staying in power would constitute a coup d'etat. DRC has been ravaged by conflict in recent decades, with the Second Congo War from 1998 to 2003 classified by the International Rescue Committee as the deadliest conflict since World War II, with 45,000 people being killed in a month as a result of the war. Fighting continues particularly in the east of the country, where a plethora of armed groups are battling for power.
The court's decision came days after security forces arrested Moise Katumbi—a prominent Congolese businessman who recently announced his candidacy for the presidency—on charges of recruiting ex-U.S. soldiers as mercenaries into his security detail. Katumbi has denied the charges, which he says are politically-motivated.
The timing of the court's ruling just after Katumbi's detention is significant, according to Salim. The decision signals that "there is a sense of fear within Kabila's inner circle that, if allowed to run and if there is an actual election later this year, Katumbi will make quite a lot of inroads in challenging Kabila," says Salim.