DR Congo: Katumbi Denies Plans to Overthrow Kabila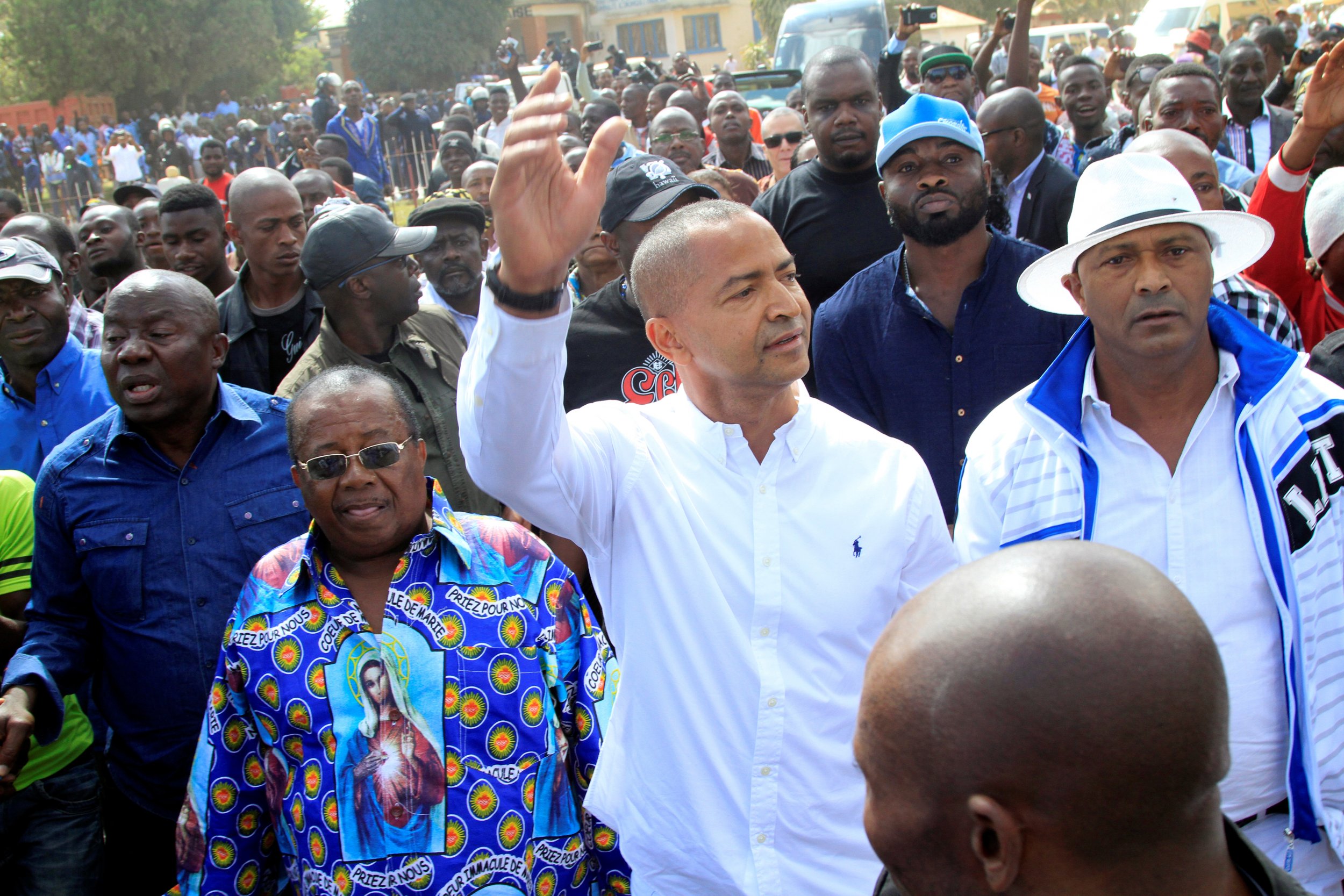 Congolese presidential candidate Moise Katumbi has told prosecutors he has no plans to overthrow President Joseph Kabila after being accused of recruiting U.S. mercenaries.
Katumbi, the owner of Congolese football club and African Champions League holders TP Mazembe, recently put himself forward as a candidate in presidential elections due to be held in Democratic Republic of Congo (DRC) in November.
The wealthy businessman was formerly the governor of DRC's mineral-rich Katanga province for eight years until September 2015, when he left the ruling party after accusing Kabila of trying to delay the 2016 elections.
He appeared before prosecutors in DRC's second city of Lubumbashi on Monday after Justice Minister Alexis Thambwe Mwamba accused Katumbi of recruiting ex-U.S. soldiers into his private security as mercenaries. Katumbi told prosecutors that he had asked a U.S. company to provide him with security after he left Kabila's party, since Congolese security firms were afraid of working with the opposition, his lawyer Gama Mumba told Voice of America. The presidential candidate added to prosecutors that he was unaware that one of the people they sent to advise him was a former soldier, according to Mumba.
Katumbi was accompanied by a huge crowd of supporters when he went to the prosecutor's office, said Mumba, who had come in order to stop the candidate being transferred to the capital Kinshasa. Katumbi tweeted his gratitude to those who accompanied him on Monday and said that the government should focus on the "massacres" in Beni—a region in North Kivu, eastern DRC, where more than 500 people have been killed since October 2014 in attacks by suspected Ugandan Islamist rebels—rather than his "false trial" in Lubumbashi.
Kabila has been in power in DRC since his father Laurent Kabila was assassinated in 2001 and is due to step down in November at the end of his second elected term. Opposition activists including Katumbi have accused the president of attempting to delay elections in order to stay in power, although Kabila has not yet confirmed publicly whether he will run for a third term or not. DRC's electoral commission said in January that it would take 13 months to update voter lists, which would push the election back into 2017.