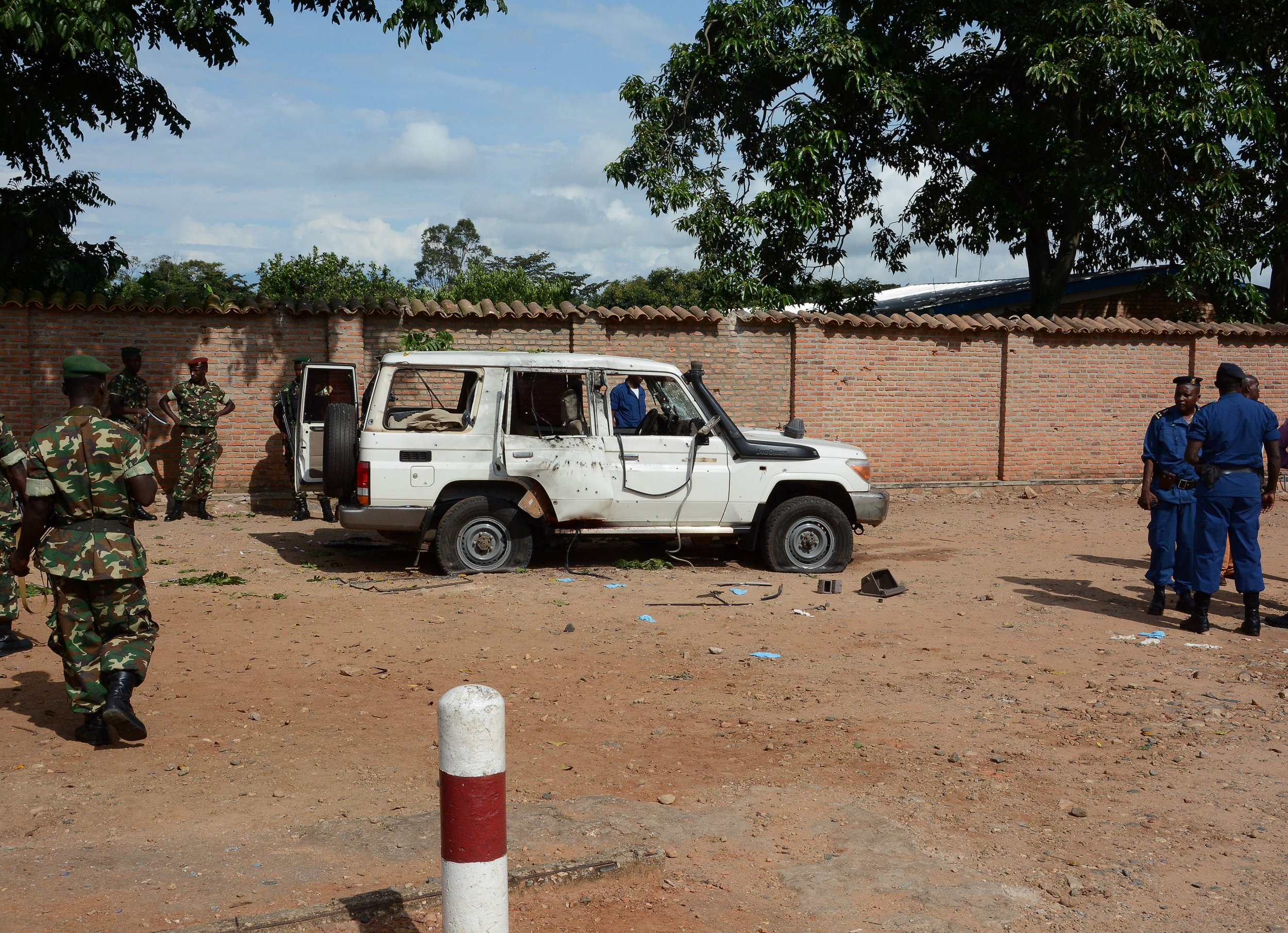 The International Criminal Court (ICC) is to examine the year-long violence in Burundi that has left hundreds dead.
The prosecutor of the international war crimes court, Fatou Bensouda, announced the launch of a preliminary examination into the violence on Monday after stating that the violence had left more than 430 people dead and forced over 230,000 Burundians into exile.
The violence was sparked in April 2015 when President Pierre Nkurunziza announced his intention to run for a third presidential term. Opponents rejected Nkurunziza's move as unconstitutional as presidents are only allowed to serve a maximum of two terms, and the tiny East African country soon descended into chaos, with tit-for-tat killings between government forces and rebel groups. Nkurunziza won a disputed election in July 2015 following a failed coup that May led by former army general Godefroid Niyombare, who now leads one of the armed rebel groups opposing the president.
Bensouda said she had received reports of rape, torture and imprisonment, as well as the ongoing killings and enforced disappearances. "All these acts appear to fall within the jurisdiction of the ICC," she said. The United Nations said earlier in April that almost 350 cases of torture and ill-treatment have been recorded in Burundi so far in 2016.
Despite international intervention, the violence in Burundi shows no signs of abating. A senior army officer, Athanase Kararuza, was killed on Monday after his car was attacked by a rocket and gunfire in the capital Bujumbura. The killing was condemned by Nkurunziza, who pledged to bring those responsible to justice.
The ICC investigates allegations of war crimes, crimes against humanity and genocide in states that have signed up to its founding treaty, the Rome Statute, of which Burundi is one. It has come in for criticism for failing to hold high-profile suspects to account and has never successfully prosecuted a sitting head of state, despite an arrest warrant existing for Sudanese President Omar Al-Bashir since 2009.
The court recently convicted Congolese warlord Jean-Pierre Bemba and is currently trying ex-Ivorian President Laurent Gbagbo for crimes against humanity, charges that he denies.