Who is Jean-Pierre Bemba, the Congolese Warlord Convicted at The Hague?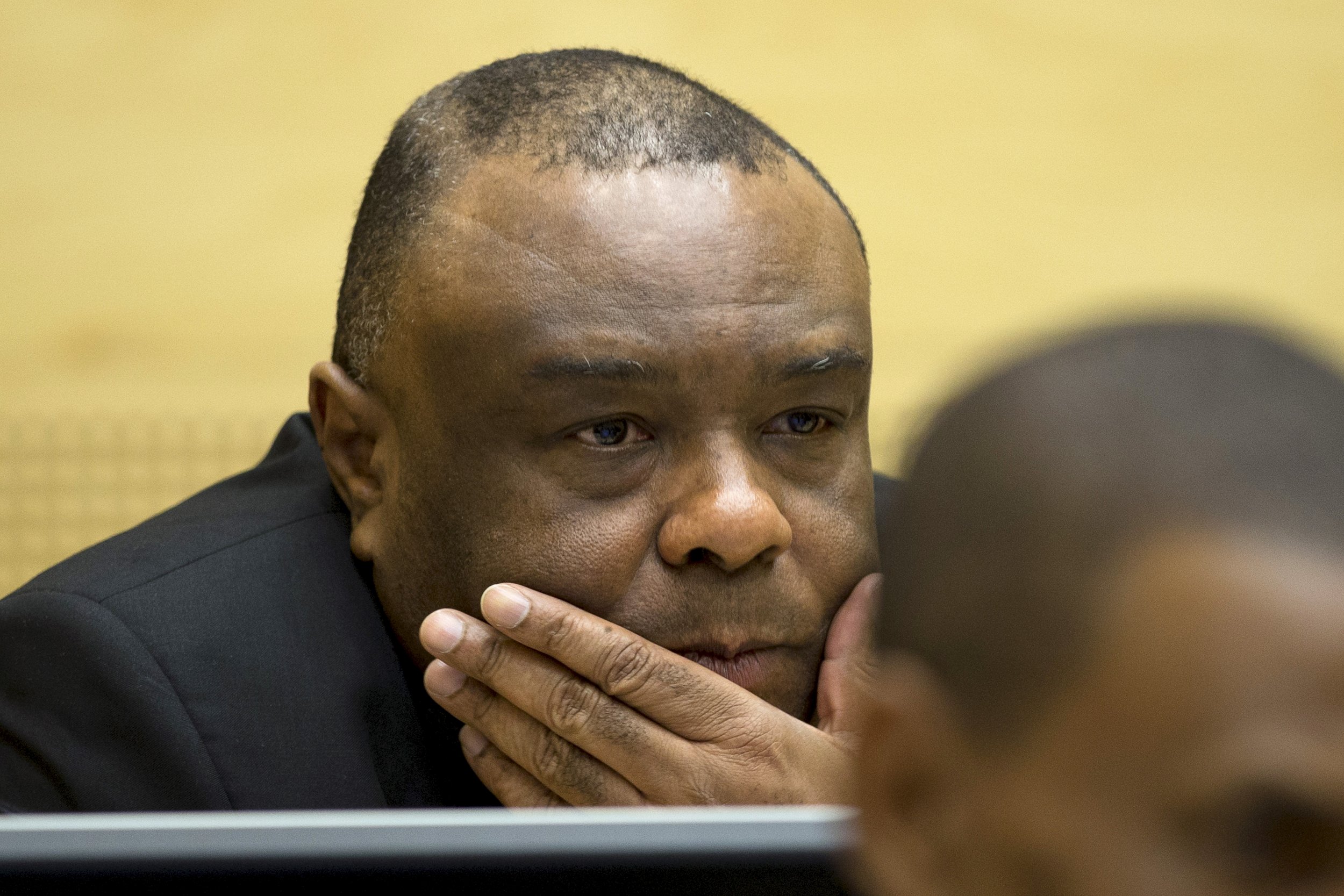 The International Criminal Court (ICC) convicted Congolese warlord Jean-Pierre Bemba of war crimes and crimes against humanity on Monday.
Bemba, 53 and from Democratic Republic of Congo (DRC), could now face 30 years in jail or even a life sentence after troops under his control committed rapes and murders while quelling an attempted coup in Central African Republic (CAR).
The alleged warlord and former DRC vice-president is the son of a famous Congolese businessman, Bemba Saolona, and a former personal assistant to Mobutu Sese Seko, who ruled then-Zaire from 1965 to 1997 before he was ousted by the father of current DRC President Joseph Kabila.
Bemba also allegedly has ties with Ugandan leader Yoweri Museveni, who supplied troops and training for Bemba to launch the Movement for the Liberation of Congo (MLC) in 1998, a rebel organization that fought for control of northern DRC in the early 2000s and which is at the center of the ICC allegations against Bemba.
The MLC entered CAR in late 2002, at the invitation of CAR's then-president Ange-Felix Patasse, in order to clamp down on a coup led by Francois Bozize. The Congolese rebels failed to prevent the coup and Bozize seized power in March 2003 but then began rampaging through CAR, murdering and raping civilians and pillaging villages along the way. The scale of the crimes is reflected in the fact that more than 5,000 alleged civilian victims were authorized to participate in Bemba's trial, the highest number in the history of the ICC since it was established in 1998.
After the MLC's failure in CAR, Bemba became one of several vice presidents in DRC serving under Kabila. In 2006, Bemba ran against the incumbent in a presidential election that ultimately ended in failure and exile. He lost the vote in the second round and was accused of treason after his personal bodyguards clashed with the army in DRC's capital Kinshasa in March 2007 and fled into exile in Belgium. It was here that Bemba was arrested by Belgian authorities in May 2008, just one day after the ICC formally filed its initial charges against him. The marathon trial ran from 2010 and 2014, with Bemba and four associates also facing separate charges of bribing witnesses in the case.
Bemba's case is particularly significant for two reasons. Firstly, it is the first ICC case to focus on the use of sexual violence as a weapon of war. According to global human rights federation FIDH, Bemba's trial has been of "crucial importance" in raising awareness of the "destructive effect that the usage of sexual violence as a systematic weapon of war" has on victims, as well as breaking the "stigmatization of victims of rape." Carrie Comer, FIDH's permanent representative to the ICC, tweeted that the verdict could be a groundbreaking moment for the ICC:
Secondly, the trial is the first to operate on the principle of command responsibility—Bemba is not accused of directly committing the crimes but of failing to control those under his leadership. The verdict sets a precedent that the ICC may punish warlords and militia leaders even if they are not directly implicated in the violence themselves.
But despite Bemba's conviction, the ICC still has work to do to establish its credibility, according to Ben Payton, head of Africa at U.K.-based risk consultancy Verisk Maplecroft. The court has never prosecuted a sitting head of state and has struggled to enforce high-profile arrest warrants like that of Omar Hassan al-Bashir. The Sudanese president has been subject to an ICC arrest warrant since 2009 yet continues to evade capture, notably passing through South Africa in 2015 without apprehension.
"The ICC's continued failure to apprehend, prosecute and convict individuals who benefit from state protection means Bemba's conviction will not dispel the court's image as a toothless organization," says Payton.