Congress Has Not Passed Any Gun Control Legislation Since Sandy Hook
In the aftermath of the Uvalde, Texas elementary school shooting which left at least 19 children and two adults dead on Tuesday, people are asking how such a tragedy could have been avoided.
The shooting in Uvalde triggered memories of the shooting in Sandy Hook in December 2012, where a 20-year-old shot and killed his mother before heading to an elementary school and killing 20 children and six adults before killing himself. On Tuesday, the Texas gunman reportedly shot his grandmother before heading to the school and opening fire against children and teachers there.
Adam Lanza, the Connecticut shooter, had used a firearm legally purchased by his mother. Salvador Ramos, the Texas shooter, reportedly used firearms he had purchased legally after turning 18.
The same questions about gun control legislation are being asked now as they were asked ten years ago after the shooting at Sandy Hook Elementary School, the deadliest shooting in an elementary school in American history.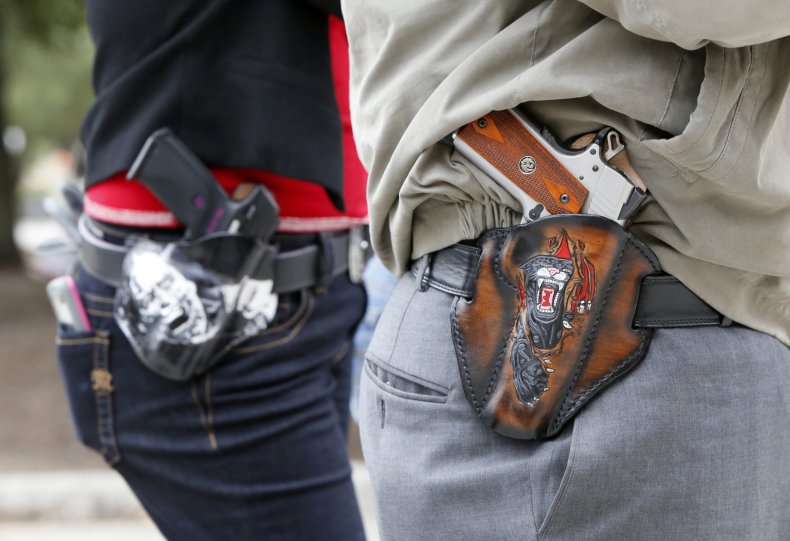 Back in 2012, then-President Barack Obama gave a speech that sounded much like the one President Joe Biden gave the nation on Tuesday after the shooting in Texas.
"As a country, we have been through this too many times," Obama said nearly ten years ago. "These children are our children. And we're going to have to come together and take meaningful action to prevent more tragedies like this, regardless of the politics."
Echoing the former president's words, Biden said on Tuesday that the shooting in Uvalde should signal that "it's time to turn this pain to action" by imposing stricter gun control regulations.
"I had hoped when I became president I would not have to do this, again. Another massacre," Biden said, addressing the nation. "When in God's name are we going to stand up to the gun lobby? Why are we willing to live with this carnage? Why do we keep letting this happen?"
The fact that these two speeches separated by almost a decade mirror each other is clear evidence that not enough was done since the tragic events of Sandy Hook to prevent the situation from repeating itself.
What Has Happened Since Sandy Hook With Gun Legislation?
Since the Sandy Hook shooting in 2012, the U.S. has experienced more than 3,500 mass shootings, according to the Gun Violence Archive, a non-profit tracking gun violence in America. Some 215 mass shootings occurred this year alone.
This year so far there have already been 27 school shootings, according to Education Week.
In the years since Sandy Hook, the debate around gun control has been reignited and has waned again, as efforts by lawmakers have been repeatedly blocked by a large majority of Republicans who believe restrictions won't do much to stop mass shootings but would only limit Americans' freedom.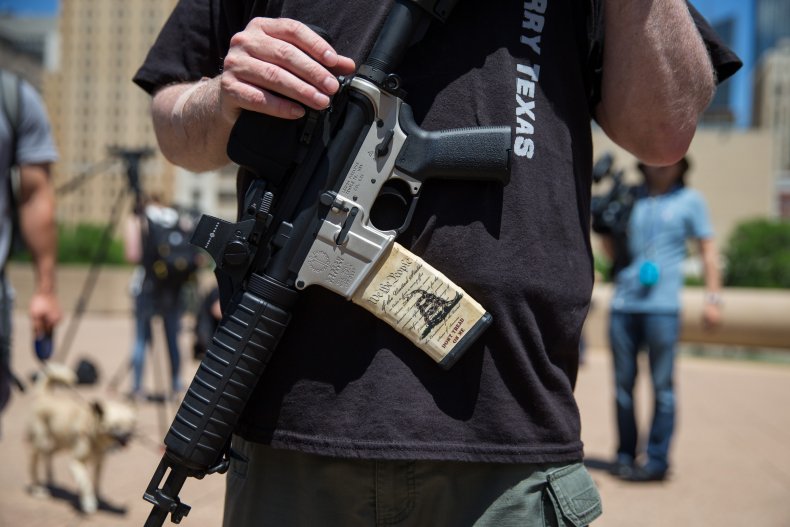 A year after the Sandy Hook shooting, Democratic Senator Joe Manchin of West Virginia and Republican Pennsylvania Senator Patrick J. Toomey tried to pass a bipartisan law aimed at expanding background checks on all sales and transfers of firearms in the country, but the measure was defeated in a Senate vote, with only four Republicans supporting the bill.
In a 54 to 46 vote against the bill, four Democratic senators voted against the proposal.
Obama called it "a pretty shameful day for Washington."
After the 2019 shooting at a Walmart in El Paso which killed 23 people, there was another debate over passing new gun control legislation. Texas then promised action on gun safety but instead passed a law supported by gun rights advocates allowing permitless carry of handguns in the state in 2021.
What Is Happening Now?
Democrats are moving fast now to pass legislation that would expand background checks on gun purchasers.
Lawmakers will try to push two bills that have been languishing in the Senate since 2019.
One bill, HR 1446, would close a loophole for private and online sales which allowed the Charleston gunman to legally purchase the firearm he then used in the shooting at the South Carolina church in 2015. It would increase the number of days a federal firearms licensee has to wait to receive a complete background check before transferring a firearm to an unlicensed person, from 3 to 10 business days.
This measure, which was passed by the House in 2019 and 2021, would allow the FBI to have more time to investigate gun purchasers.
But polarization in Congress is likely to stop the passing of this legislation once again, even as emotions are still raw after the Texas primary school shooting.
U.S. Centers for Disease Control and Prevention data from 2020 showed that gun violence has become the main reason for children dying in the U.S., passing car crashes.