Sandy Hook Foundation Issues Statement After Uvalde School Shooting
A Sandy Hook organization issued a statement on Tuesday following a school shooting incident in Texas that reportedly left at least 15 individuals dead.
"DEVELOPING: a mass shooting at Robb Elementary School in Uvalde, Texas. We are devastated about reports that multiple people are dead, including children. Our hearts are with the families and community as this tragic story unfolds," the Sandy Hook Promise Twitter account wrote in a tweet. According to the organization's website, Sandy Hook Promise is a "national nonprofit organization founded and led by several family members whose loved ones were killed at Sandy Hook Elementary School on December 14, 2012."
The tweet by the Sandy Hook foundation came shortly after Texas Governor Greg Abbott confirmed that a shooting incident at the Robb Elementary School within the Uvalde Consolidated Independent School District in Uvalde, Texas, killed at least 14 students and one teacher.
The suspected shooter was identified by Abbott as 18-year-old Salvador Ramos.
"He shot and killed, horrifically, incomprehensibly, 14 students and killed a teacher," Abbott said. "Mr. Ramos, the shooter, he, himself, is deceased and it is believed that responding officers killed him."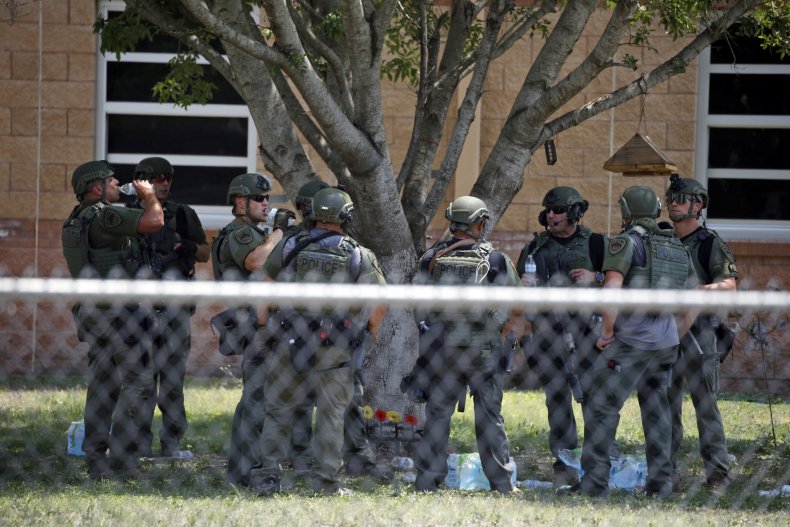 During the news conference, Abbott said that the suspected shooter entered the school with a handgun, but it was also possible that he had a rifle in his possession.
Abbott also said that the suspected shooter was believed to be a student at the Uvalde high school and noted that reports indicated that the suspect shot his grandmother before the school shooting incident on Tuesday.
"Bottom line is this, however, and that is when parents drop their kids off at school, they have every expectation to know that they're gonna be able to pick their child up when that school day ends, and there are families who are in mourning right now and the state of Texas is in mourning with them for the reality that these parents are not gonna be able to pick up their children," Abbott said.
The Uvalde Consolidated Independent School District first reported the shooting incident on Facebook, alerting parents that "all campuses are under a Lockdown Status due to gunshots in the area."
"There is an active shooter at Robb Elementary. Law enforcement is on site. Your cooperation is needed at this time by not visiting the campus," the school district said in another Facebook post.
In another post, the school district urged parents not to come and pick up their children, saying, "Students need to be accounted for before they are released to your care."
The shooting incident on Tuesday occurred just two days before Robb Elementary School was set to begin its summer break on May 26.