Congressman Believes U.S. Government Has Found Alien UFOs
A U.S. congressman recently said that he believes the U.S. government has found alien UFOs in the past, following reports of several unidentified flying objects being shot down.
During a recent conversation with Florida Republican Representative Matt Gaetz, Tennessee Representative Tim Burchett said that he believes the U.S. has previously "recovered craft" from possible alien UFOs.
When asked by Gaetz if he believes that the U.S. has recovered craft "that is not from the planet Earth," Burchett said that "at some point, I believe that has happened."
"Too many people in the know have told me that, and that we had to do something with these multiple craft that have crashed and we do not have the technology....I just believe it in my heart," Burchett said. "I've talked to too many pilots, top, top pilots, our Navy pilots, the best pilots in the world, that have said this is what they've seen."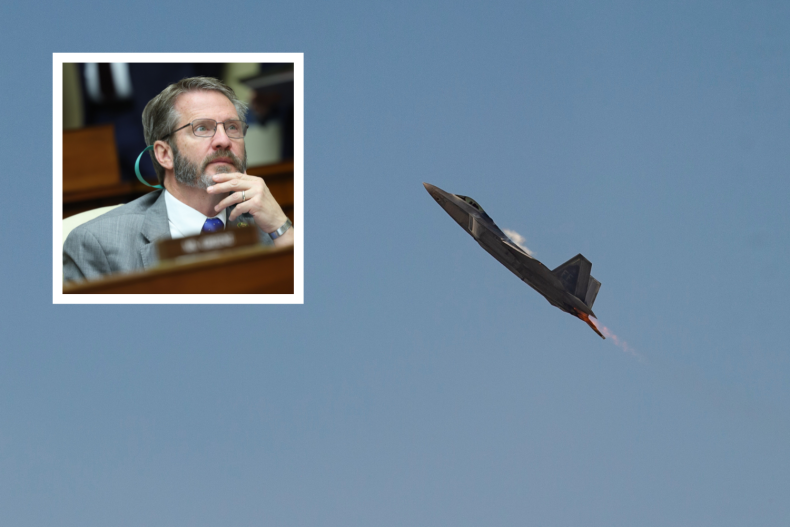 The comments by Burchett come amid speculation about the unidentified flying objects that have recently been shot down over the U.S. Earlier this month , U.S. President Joe Biden confirmed that the military shot down a suspected Chinese spy balloon over the Atlantic Ocean.
Since the Chinese spy balloon was shot down, three other unidentified flying objects have also been taken down. On February 10, National Security Council Strategic Communications Coordinator John Kirby announced that a U.S. F-22 fighter jet shot down an unknown flying object that was located above Alaska.
"The object was flying at an altitude of 40,000 feet and posed a reasonable threat to the safety of civilian flight," Pentagon press secretary Air Force Brigadier General Pat Ryder said.
The LiveCrisisIntel Twitter account posted a map of where several other unknown flying objects have been shot down in recent days.
In a statement to Newsweek, Burchett addressed the recent unknown flying objects shot down and said, "These objects are likely coming from China or maybe some other country, but probably not extraterrestrial. Wherever they come from, we need to know about any foreign objects that enter our airspace and be prepared to defend our country against potential threats they may pose."
On Sunday, the U.S. Department of Defense confirmed that "an F-16 fired an AIM9x to successfully shoot down an airborne object flying at approximately 20,000 feet altitude in U.S. airspace over Lake Huron in the state of Michigan."
"We did not assess it to be a kinetic military threat to anything on the ground, but assess it was a safety flight hazard and a threat due to its potential surveillance capabilities. Our team will now work to recover the object in an effort to learn more," the Defense Department added in its statement.
Former Michigan Representative Peter Meijer also commented on the recent string of unknown flying objects and said, "Really hoping this 'unidentified [flying] object' was another spy balloon and not a legit UFO; the irony of confusing an alien spacecraft for a weather balloon would be amazing but not worth starting an interstellar conflict."
During a press briefing, Commander, North American Aerospace Defense Command and United States Northern Command General Glen VanHerck was asked about the possibility of the unknown flying objects being from alien or extraterrestrial origin.
"I'll let the intel community and the counterintelligence community figure that out. I haven't ruled out anything. At this point, we continue to assess every threat or potential threat unknown that approaches North America with an attempt to identify it," VanHerck said.
Update: 2/13/23, 2:19 p.m. EST. This story has been updated to include a statement from Tim Burchett.