Congressman Says Alien UFO Tech Is Being 'Reverse Engineered' in Secret
Recovered UFO technology may be "being reverse-engineered right now," but we "don't understand" how it functions, according to a U.S. congressman.
Tennessee Congressman Tim Burchett told Newsweek that he believed "we have recovered a craft at some point, and possible beings."
"I think that a lot of that's being reverse-engineered right now, but we just don't understand it," he continued.
In early February, four objects were shot down over North America in quick succession. The first was identified by the Pentagon as a Chinese surveillance balloon and was shot down off the coast of South Carolina. China has stated it was a civilian airship collecting meteorological data.
The Defense Department has not confirmed the nature of the remaining three objects, which were targeted by U.S. fighter jet missiles over Alaska, Canada, and Lake Huron, Michigan.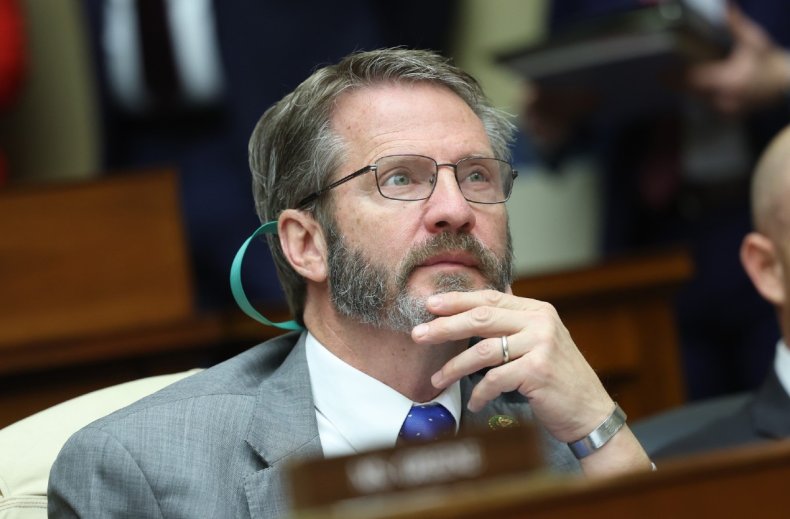 On February 14, the White House said intelligence officials were "considering as a leading explanation that these could be tied to commercial or research entities and benign." President Biden added on February 16 that "these three objects were most likely balloons tied to private companies, recreation, or research institutions studying weather or conducting other scientific research."
On February 13, White House press secretary, Karine Jean-Pierre, told the media that there was "no indication of aliens or extraterrestrial activity," adding she "wanted to make sure that the American people knew that."
The unidentified objects prompted waves of fresh speculation about what UFOs may be, what kind of risk they could pose, and what may come next. This has come not just from political spheres, but also from director Steven Spielberg, who suggested to writer and host Stephen Colbert last week that "it's mathematically impossible that we are the only intelligent species in the cosmos."
"I think what has been coming out recently is fascinating," Spielberg added.
Louisiana Senator John Kennedy said, following a classified briefing on the objects last month, it was "clear to me this is not a recent phenomenon."
"Lock your doors tonight," he then told gathered reporters.
National Security Council spokesperson John Kirby confirmed on February 13 that President Biden had ordered an "interagency team" to investigate the "broader policy implications for detection, analysis, and disposition of unidentified aerial objects that pose either safety or security risks."
We will likely see a rise in reported UFO sightings going forward, Burchett told Newsweek. In mid-January, the Office for the Director of National Intelligence (DNI) published a report on UFO, or unidentified aerial phenomena (UAP), sightings.
There had been a total of 510 UAP sightings recorded in the 2022 report, and overall sightings had jumped by 366 since the previously published report. It included new sightings since the previous report, as well as ones that were "either discovered or reported late."
Just over half of the new sightings were deemed "unremarkable," but of the 171 remaining sightings, some "appear to have demonstrated unusual flight characteristics or performance capabilities, and require further analysis," according to the report.
Ronald Moultrie, under secretary of Defense for Intelligence and Security, said on December 16, 2022, that U.S. intelligence had not come across anything "that would lead us to believe that any of the objects that we have seen are of alien origin."
The Department of Defense declined to comment via email.
Update, 03/13/23, 4:38 a.m. ET: This article was updated to add the Department of Defense declined to comment.