Connie Ridgeway: The 2015 Murder Casey White Confessed To
Alabama inmate Casey White confessed to the murder of Connie Ridgeway in 2015 and still remains at large after escaping on April 29.
Casey White, 38, escaped with corrections officer Vicky White, 56, and authorities are now looking for the pair, who are not related, after first considering Vicky White may have been coerced or forced into aiding Casey White.
The Lauderdale County Sheriff's Office initially issued a press release on Friday detailing the situation and warned that Casey White was dangerous and was being held on capital murder charges.
Lauderdale County District Attorney Chris Connolly said Casey White had been charged with two counts of capital murder in the killing of Connie Jane Ridgeway on October 23, 2015, according to an Alabama report.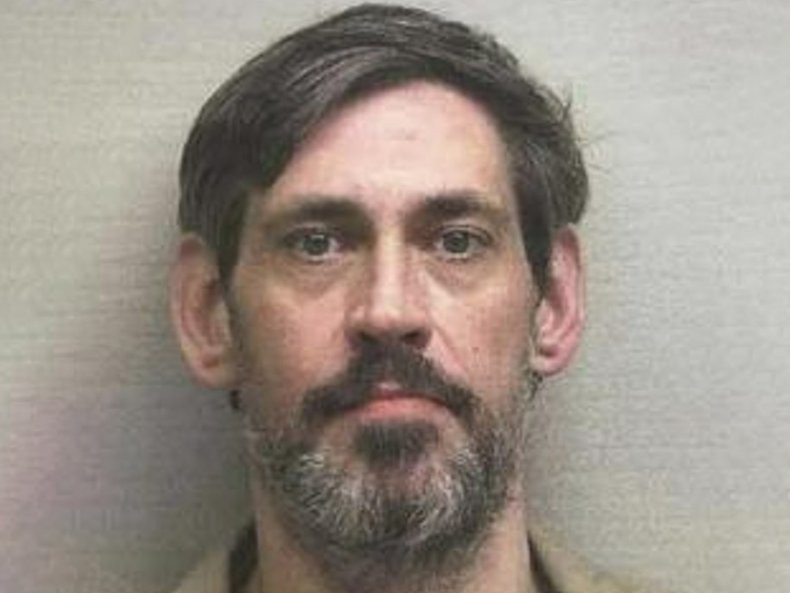 Ridgeway, 58, was found dead in her home at the Meadowland Apartments on Prince Drive in Rogersville.
Police were called after a neighbor requested a welfare check and she was found deceased in her living room. She had been stabbed to death.
Connolly added that White had been charged with capital murder during a first-degree burglary and murder for pecuniary gain. This means that he was paid to commit the killing.
"This was a horrible case. Certainly, the longer a case remains unsolved, the dimmer the hope is that you may be able to solve it, " Connolly said.
"He claims that he was paid to kill Mrs. Ridgeway," he added.
Casey White confessed to killing Ridgeway while he was already serving a 75-year sentence for multiple crimes at William Donaldson Correctional Facility.
White was arrested following a one-night crime spree in December 2015 according to the Alabama report.
This included a home invasion, two car jackings and multiple shootings in North Alabama and South Tennessee that left a dog dead and a woman injured.
During an interview at the prison, Casey White confessed to killing Ridgeway and gave information that matched certain evidence at the scene of the crime that had not been released.
Connolly later said that he did not know why Casey White decided to come forward and speak to investigators.
Following the news that Casey White had escaped prison, Ridgeway's son, Austin Williams told The U.S. Sun he feared for his own safety.
"He's a very dangerous person with a violent history and anyone who comes into contact with [Casey White and Vicky White] needs to contact 911 right away," Austin said, according to a report in The Sun.
"This is a six-foot-nine, 250-pound man who broke into a woman's apartment and stabbed her to death.
"Anyone who crosses his path is in a huge amount of danger… there's no limit to what he might do."
Speaking about the killing of his mother, Williams said he hoped to see Casey White back behind bars soon.
"It's all very shocking and frustrating. You think you have the guy and he's finally going to trial and then all of a sudden he gets out and someone who is meant to keep him inside actually helps him get out," he said.
"We want to see him back behind bars as soon as possible so we can learn the motive behind why he killed my mom.
"She was such a nice, gentle soul. And I still don't understand how somebody could do such a thing to her."
Newsweek has contacted the Lauderdale County Sheriff's Office for comment.