Vicky White's Ex-Mother-in-Law Worried Casey White 'Done Something' to Her
Vicky White's ex-mother-in-law recently expressed concern that capital murder suspect has "done something" to the corrections officer.
Frances White, Vicky White's former mother-in-law, made the remarks while speaking on NBC's Today Show, amid an ongoing search for Vicky White and Casey White, after the two were last seen leaving the Lauderdale County Jail last week. Vicky White reportedly divorced Frances' son whose name was not available at press time in 1991.
Frances made similar comments while speaking to the Associated Press, saying, "I just can't picture Vicky running off with that man...Vicky was a person who kept all of her thoughts and troubles to herself."
Last week, the Lauderdale County Sheriff's Office in Alabama first reported that the two Whites, who are not related, went missing after Vicky said that she needed to transport Casey White to a courthouse.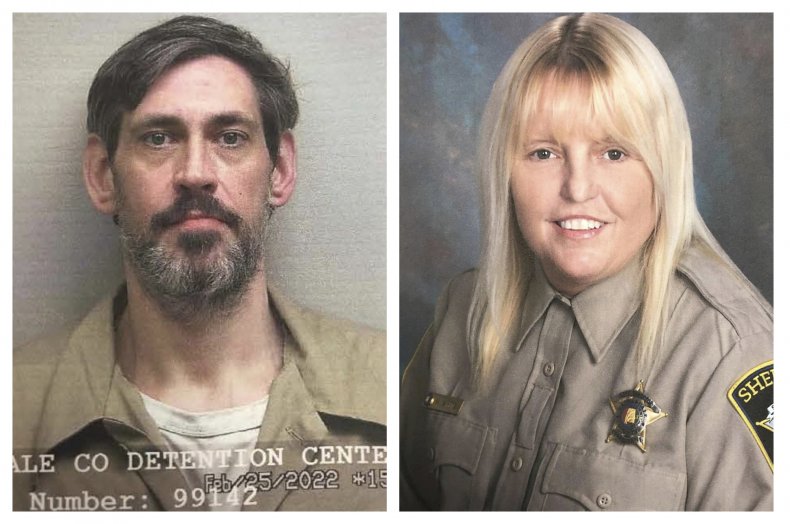 The U.S. Marshals Service is now assisting with the ongoing manhunt and is offering up $10,000 for information on Casey White and $5,000 for information on Vicky White. According to the U.S. Marshals Service, 38-year-old Casey was being held in jail on capital murder charges over a 2020 incident. "White confessed to the murder and was awaiting trial at the Lauderdale County Jail when he disappeared," the U.S. Marshals Service said.
"A warrant has been issued for Vicky White, 56, charging her with permitting or facilitating escape in the first degree in connection with capital murder suspect Casey White's escape from jail," the U.S. Marshals Service added in a recent press release.
During a recent press conference, Lauderdale County Sheriff Rick Singleton said that authorities are under the assumption that Vicky White helped Casey White escape from jail, and recently released surveillance video showed the two leaving the detention center together.
"I think all of our employees, and myself included, were really hoping that she did not participate in this willingly. But all indications are that she absolutely did," the sheriff recently told ABC's Good Morning America.
While speaking with the Daily Beast this week, Frances White speculated that Casey has "brainwashed" her ex-daughter-in-law.
"You know, there's a $10,000 reward out, and somebody will tell them something," Frances White told the Daily Beast. "I thought if she had talked to anybody, maybe they would come forward to get that money... Maybe he's got her brainwashed. But I don't know how he'd have had a chance to get her brainwashed, because he was in prison."
According to the U.S. Marshals Service, the two are considered to be armed and dangerous and are believed to be driving an orange 2007 Ford Edge.