Vicky White's Actions With Casey White 'Devastating' to Co-Workers: Sheriff
An Alabama sheriff said on Wednesday that Vicky White's actions are "devastating" to her co-workers, after it is believed that she helped suspected killer Casey White escape from prison.
While speaking with ABC's Good Morning America, Lauderdale County Sheriff Rick Singleton was asked about Vicky White, who is a corrections office in the county, and how her co-workers have responded to the revelations in the ongoing manhunt for her and Casey White. Authorities said the two are not related.
"I did know Vicky, and I've known her very well for the last seven years. She was very well liked, respected, a hard worker, an unblemished record," Singleton said. "It's just really a shock and devastating to all of her co-workers and to myself."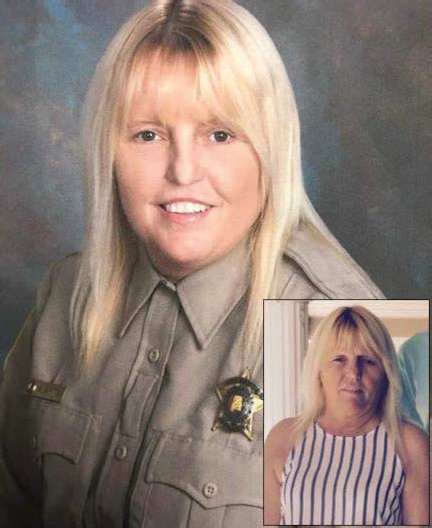 Corrections Officer Vicky White is believed to have helped an inmate, Casey White, escape from an Alabama jail.
U.S. Marshals Service/U.S. Marshals Service
The remarks by Singleton come during the manhunt for the two, who were last seen leaving Lauderdale County Jail on Friday after Vicky White said that she needed to transport Casey White to a nearby courthouse.
The two never arrived, and a squad car she took was later found abandoned at a shopping center.
According to the U.S. Marshals Service, Casey White was being held at the Lauderdale County Jail on capital murder charges in the stabbing of an individual in September 2020.
"He was already serving time for a 2015 crime spree that involved home invasion, carjacking and a police chase. White confessed to the murder and was awaiting trial at the Lauderdale County Jail when he disappeared," the Marshals Service said.
An arrest warrant has been issued for Vicky White, accusing her of helping Casey White escape from jail.
On Tuesday, the Marshals Service released new information about a car the two are believed to be using, as well as noting that they "may be armed with an AR-15 rifle, handguns and a shotgun." According to authorities, the two might be driving a 2007 "orange or copper colored" Ford Edge. The license plate is currently unknown.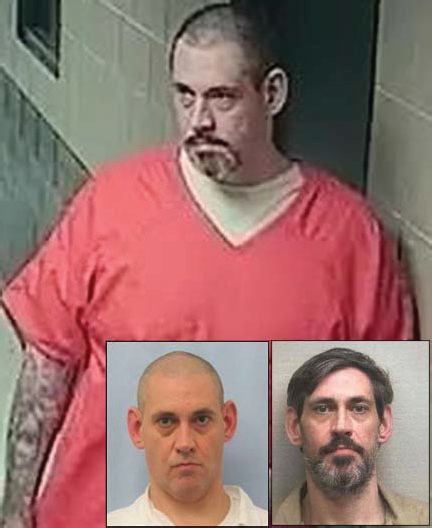 Casey White, an Alabama inmate being held on capital murder charges, recently escaped from jail.
U.S. Marshals Service/U.S. Marshals Service
The Lauderdale County Sheriff's Office also released new surveillance footage on Tuesday, showing the moment that two left the jail and drove away in Vicky White's vehicle.
The sheriff's office also recently confirmed that the two Whites had a "special relationship," and while speaking with Good Morning America, Singleton said, "I think all of our employees, and myself included, were really hoping that she did not participate in this willingly. But all indications are that she absolutely did.
"We're very disappointed in that because we had the utmost trust in her as an employee, as an assistant director of corrections...we're just still dealing with that. All of our employees are."
When asked if he had any messages for Vicky White, Singleton said: "You've been in this business for 17 years, you've seen this scenario play out more than once and you know how it always ends. Go ahead and end it now, get the phone, call 911, turn yourself in and help us get Casey White back behind bars, because you know that's where he's eventually gonna end up."