Conor McGregor: Boxing License Moves UFC Star Closer to Floyd Mayweather Super-Fight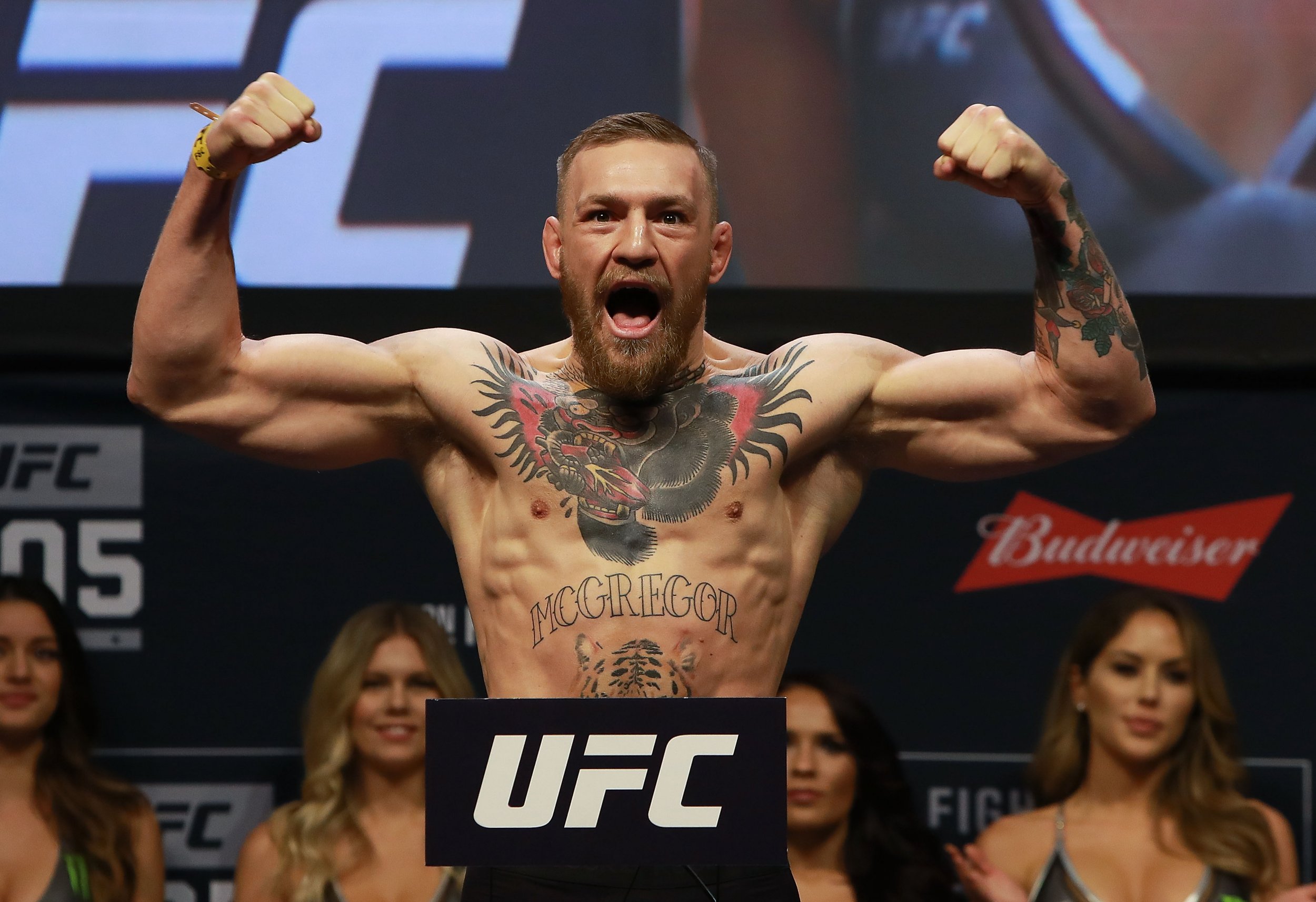 A potential super-fight between the UFC's Conor McGregor and unbeaten boxer Floyd Mayweather Jr has moved a step closer after the Irishman was granted a boxing license.
The BBC reports the California State Athletic Commission will now allow McGregor, 28, to box there. The Dubliner was the UFC's first dual-weight world champion but has had to relinquish the featherweight belt he won against Jose Aldo in the UFC's shortest ever title fight on December 12 2015.
McGregor has long been talking up a showdown with Mayweather, 39, who ended his professional career in 2015 with a wide points victory over Andre Berto and a record of 49 victories from 49 fights. McGregor will reportedly demand £80 million ($100.9 million) as a purse.
Leonard Ellerbe, CEO of Mayweather Promotions, dismissed McGregor's move as a publicity stunt.
"It's all a game. It's all a calculated effort to gain more fans," Ellerbe said. "He got a boxing license. Congratulations to him. Conor McGregor can say anything he wants to but he has a boss and his name is (UFC president) Dana White. He is under contract to the UFC and if he wanted to fight Floyd Mayweather in a boxing match he can't because his bosses wouldn't allow that to happen."
McGregor's UFC contract would be a major stumbling block in any further negotiations, with White's permission needed to release him for a fight outside of the UFC's jurisdiction.