Conor McGregor Will Receive an 'Ugly Beating' From Rafael Dos Anjos, Promises Brazilian's Trainer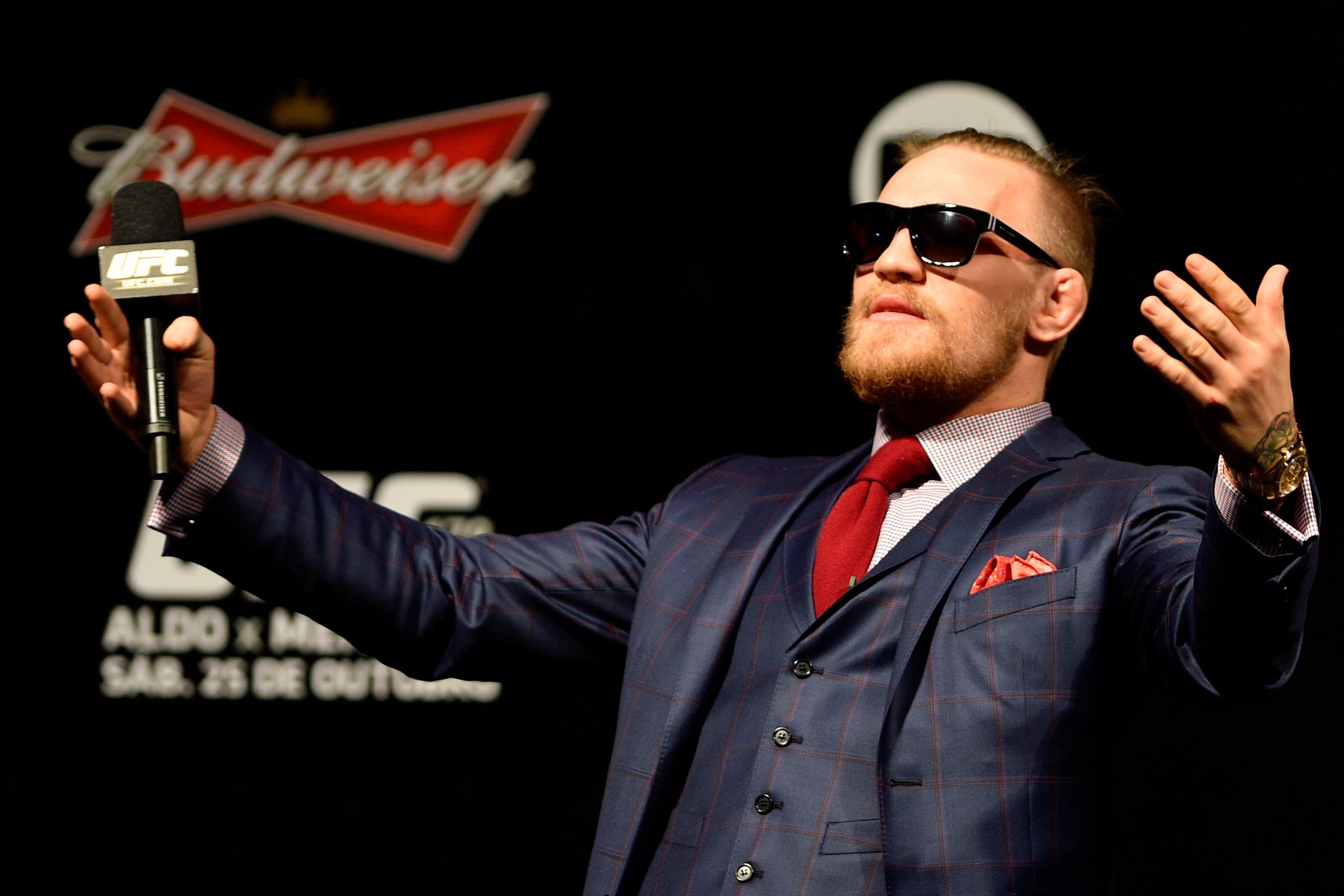 Conor McGregor will be stopped for the first time in the UFC when he faces Rafael Dos Anjos in March, according to the Brazilian's trainer.
The featherweight champion is unbeaten in seven UFC fights and faces Dos Anjos at UFC 196 on March 5 in Las Vegas for the UFC lightweight belt. His featherweight title won in a unification bout against Jose Aldo in 13 seconds in December 2015 is not on the line.
But Rafael Cordeiro, Dos Anjos's coach, said his charge will prove too strong for the outspoken Irishman. Cordeiro told Brazilian website Combate: "In my view, Rafael will do very well. He is very excited about this fight and will take McGregor into deep water.
"We believe Rafael can put an ugly beating on Conor. Perhaps it will be the first time he [McGregor] asks for a fight to be stopped."
McGregor is one of UFC's most bankable stars, with a penchant for outlandish statements and an accompanying ability to get under his opponents' skin.
In January, he vowed to "behead" Dos Anjos when the two meet at the MGM Grand Garden Arena in Sin City.