UFC Champion Conor McGregor Vows to 'Behead' Rafael dos Anjos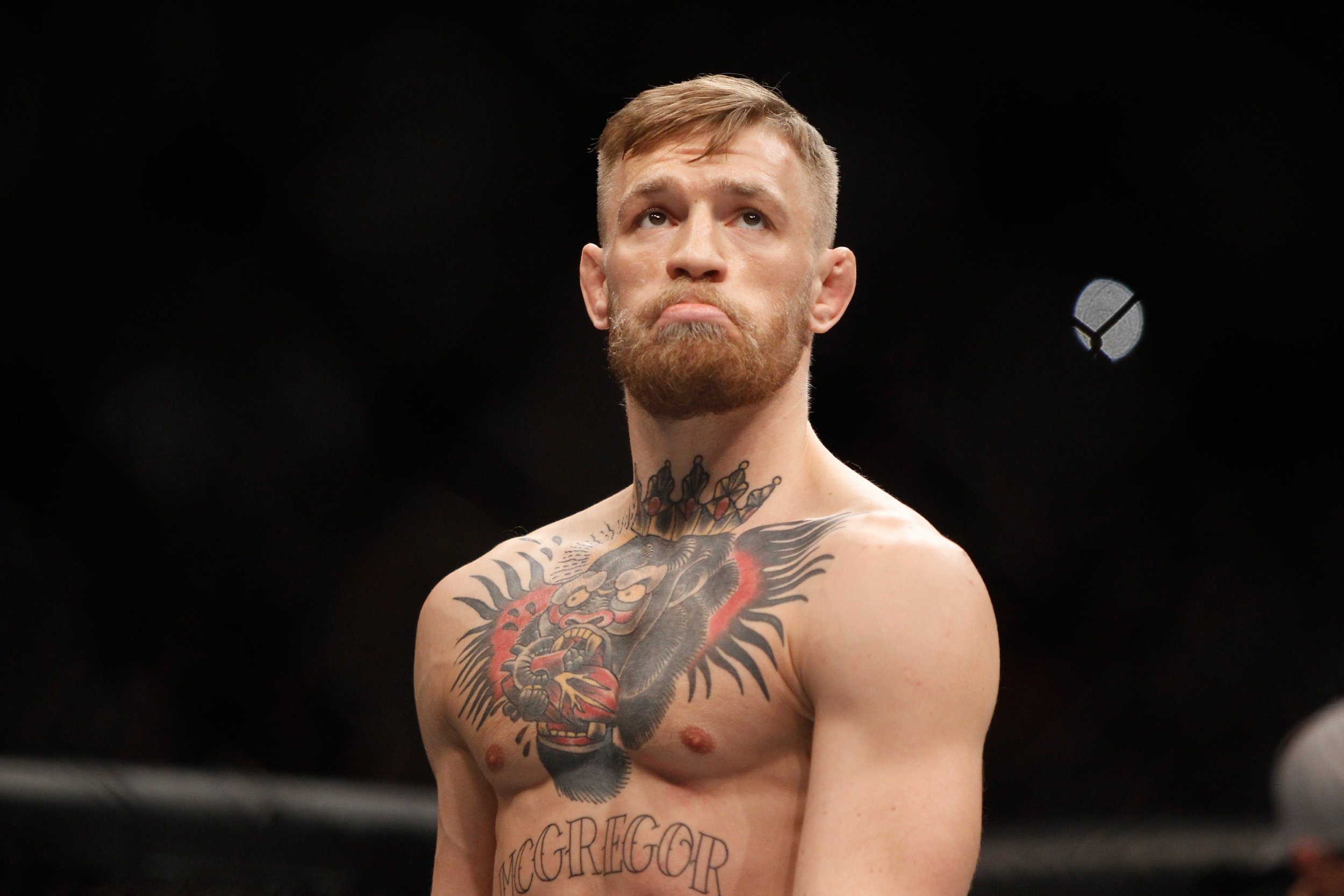 Conor McGregor, the outspoken UFC featherweight champion, has vowed to "behead" his next opponent, Rafael dos Anjos, when the two meet at the MGM Grand in Las Vegas on March 5.
McGregor will fight for Dos Anjos' UFC lightweight belt at UFC 197. Victory would make him the first UFC fighter to hold two belts simultaneously, after he knocked out Jose Aldo, Dos Anjos' fellow Brazilian, in 13 seconds in December.
In a statement on his Facebook page entitled "Official fight announcement," McGregor called Dos Anjos a "traitor" and a "gringo" — Latino slang for an American citizen.
"Mr. McGregor would like to thank the fans and the media for their patience in this decision.
Mr. McGregor was still busy counting the take from his last fight," the Irish fighter posted.
"He has chosen to dedicate this demolition job to the loyal people of Brazil and all the fans around the globe who stay true to their roots and loyal to their land. Mr. McGregor has said that Rafael is a traitor to his people and vows to "behead the 'American Gringo' Rafael Dos Anjos, in the name of La Brasilia!""
UFC 197 has been hyped as one of the most momentous events yet held by the mixed-martial arts company.
Holly Holm, whose knockout of Ronda Rousey, the sport's biggest star alongside McGregor, in November made the woman nicknamed "The Preacher's Daughter" the UFC women's bantamweight champion, takes on Miesha Tate on the same card.