UFC Champion Holly Holm Draws Thousands of Fans in Albuquerque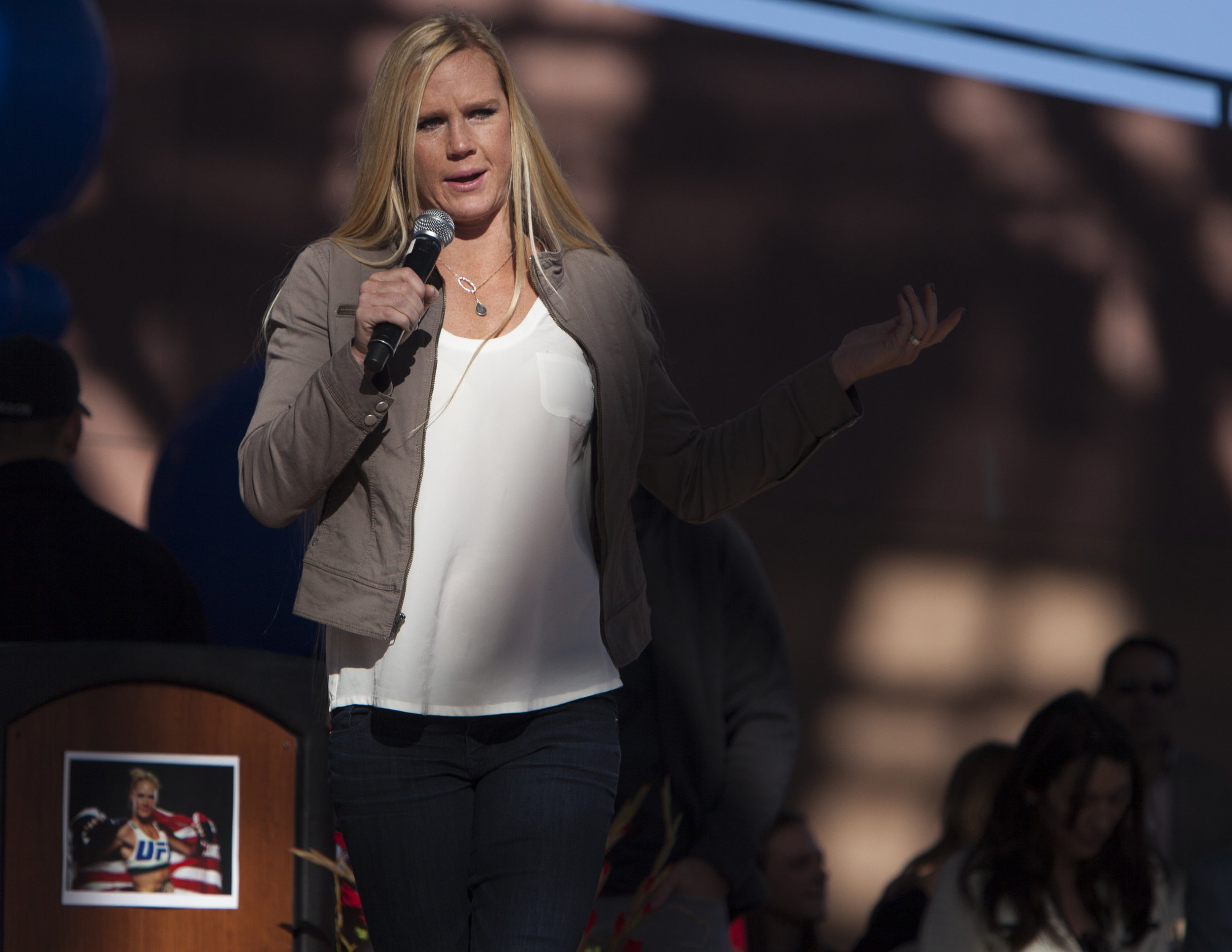 Newly crowned Ultimate Fighting Championship title holder Holly Holm was the center of celebrations during a hometown parade attended by thousands of people in Albuquerque, New Mexico, on Sunday.
Originally from Albuquerque, Holm took the UFC championship title from Ronda Rousey earlier this year in bout held in Melbourne, Australia. She defeated Rousey with a kick to the head, leaving the former champion in need of lip surgery.
Prior to becoming a UFC champ, Holm was a boxing champion with a 33-2-3 record, including nine knockouts. Her UFC record is now 10-0.
Dubbed "Holly's Holm-Coming," the parade drew thousands of people to see the champ:
The parade had a charitable component, with attendees being asked to donate nonperishable items and winter clothing to the Albuquerque Rescue Mission and Albuquerque Christian Children's Home.
This city estimates about 20,000 people attended.