Conservatives Evoke Brett Kavanaugh's Confirmation as Biden Mulls SCOTUS Pick
The announcement of Stephen Breyer's retirement as a Supreme Court justice has some conservative officials harkening back to Brett Kavanaugh's appointment.
Breyer announced on Wednesday that he plans to step down from his seat on the Supreme Court. The 83-year-old justice has served on the Court since 1994, when he was appointed by former President Bill Clinton. With his retirement now confirmed, many are wondering who President Joe Biden will pick to replace him.
However, some conservatives have begun expressing doubts about the candidate. Many have compared the undetermined candidate with current Supreme Court Justice Brett Kavanaugh.
"I expect Republicans and conservative media to treat Stephen Breyer's replacement with the same level of respect that Democrats and liberal media treated Brett Kavanaugh," said Foundation for Liberty & American Greatness President Nick Adams on Twitter. "It's only fair."
"Treat Stephen Breyer's replacement the same way they treated Brett Kavanaugh," said ACT for America founder Brigitte Gabriel in her own social media post.
Kavanaugh replaced former Justice Anthony Kennedy in 2018. His appointment received intense scrutiny from Democrats due to accusations of sexual misconduct made against him by multiple women, one of whom, psychologist Christine Blasey Ford, accused Kavanaugh of sexual assault. Kavanaugh has denied all allegations.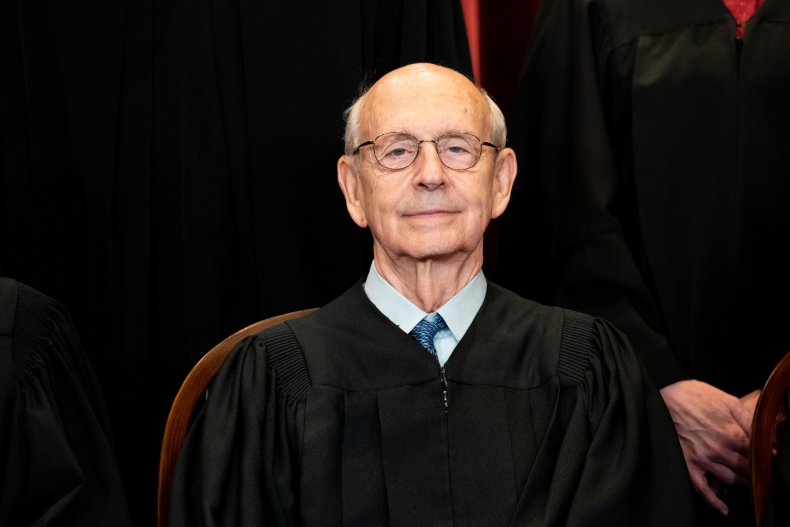 Meanwhile, other conservative figures are reacting to the news.
"I don't know who needs to hear this but Breyer announcing retirement means Dems know they are losing the Senate this year," tweeted political pundit Jack Posobiec. Representative Matt Gaetz of Florida quoted the tweet, simply replying with "bingo."
"Moment of truth for Joe Biden," said Josh Hawley online. "Will this deeply unpopular & divisive president finally reject the radical elements of his party and nominate someone who loves American and believes in the Constitution? Or will he continue to tear this country apart [with] a woke activist?"
The Missouri senator continued in a follow-up tweet: "If he chooses to nominate a left wing activist who will bless his campaign against parents, his abuse of the FBI, his refusal to enforce our immigration laws, and his lawless vaccine mandates, expect a major battle in the Senate."
This supposed Senate battle echoed among conservatives. Controversial Colorado Representative Lauren Boebert weighed in on the potential nominee and urged the Senate to stand strong.
"Joe Biden will try to appoint a radical leftist," she tweeted. "We need the Senate to stand strong for the Constitution!"
As for the Biden Administration, White House Press Secretary Jen Psaki shut down further requests for comment on Twitter.
"It has always been the decision of any Supreme Court Justice if and when they decide to retire, and how they want to announce it, and that remains the case today," she said. "We have no additional details or information to share from [the White House]."