Conservatives on Parler React to Formal Biden Transition: 'We Need a Hail Mary'
Following the General Services Administration on Monday ascertaining President-elect Joe Biden's victory and authorizing the start of the presidential transition, many conservatives took to the social media platform Parler to express their concerns.
"Oh, no. I just looked at the news outside of Parler, and things don't look good," said user @GODandGUTSandGUNS. "Saw big states are getting their certifications and Biden is getting the transition started. We need a Hail Mary... Seems doomed."
Others spewed unsubstantiated claims that the transition to Biden was a path toward an unjust America.
"With the GSA potentially opening up the door for a peaceful transfer of power, the comrade Biden will be able to invoke his fascist tendencies to create a communist world for America," said user @KrisF4freedom812.
In her note to the Biden team Monday, GSA Administrator Emily Murphy wrote: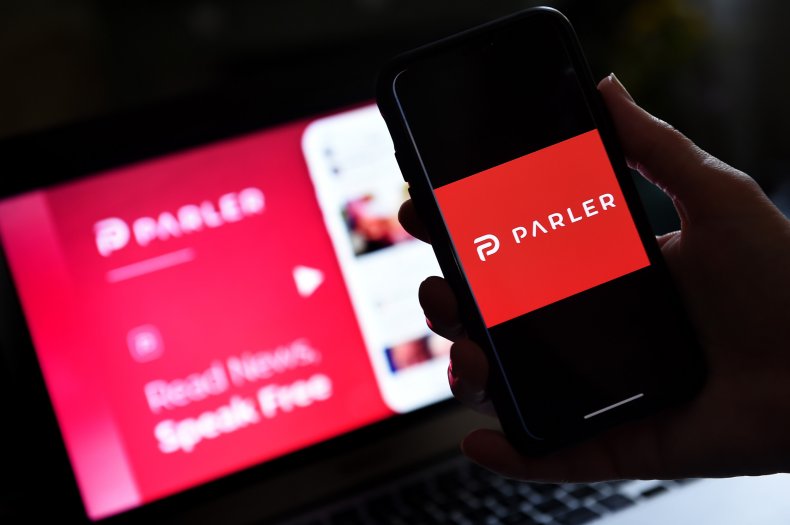 As the Administrator of the U.S. General Services Administration, I have the ability under the Presidential Transition Act of 1963, as amended, to make certain post-election resources and services available to assist in the event of a presidential transition. I take this role seriously and, because of recent developments involving legal challenges and certifications of election results, am transmitting this letter today to make those resources and services available to you.
With the letter, Biden's transition team now has access to over $6 million in federal funds for transition efforts, along with $1 million for orientation sessions.
"Can I have $3.5 Million as well?" said user @GodFamilyChurchCountry. "I too am the President-elect. I think anyone else who really didn't win can claim the same thing. What a great country!"
While President Donald Trump said he would continue with his legal challenges to Biden's victory, he tweeted on Monday that he would comply with the GSA's recommendations.
"I want to thank Emily Murphy at GSA for her steadfast dedication and loyalty to our Country. She has been harassed, threatened, and abused – and I do not want to see this happen to her, her family, or employees of GSA," Trump tweeted.
"Our case STRONGLY continues, we will keep up the good...fight, and I believe we will prevail! Nevertheless, in the best interest of our Country, I am recommending that Emily and her team do what needs to be done with regard to initial protocols, and have told my team to do the same," he continued.
However, many Parler users continued to echo Trump's previous claims that Biden "stole" the election.
"I can't believe we live in a country where the Democrats can steal the election without any repercussions!" said user @LuckyJ1.
"If they just give Biden the win knowing he cheated... Am I done voting next time where I know my vote doesn't matter?" asked user @MamaKing44. "That's how I feel. Fake news just took my America away."
The Parler app has been downloaded over 4 million times since Election Day. It has been a popular social media platform for conservatives since 2018.
In the wake of the divisive 2020 election, many Trump supporters flocked to Parler in an effort to prevent their posts from being labeled as misleading, as they sometimes were on Twitter.
The social media platform describes itself as a place where people can speak freely without fear of being "de-platformed" for their views. Parler's website states that its content "is moderated based off the FCC and the Supreme Court of the United States which enables free expression without violence and a lack of censorship."
The Trump campaign and Parler didn't respond to Newsweek's request for comment in time for publication.