Right-Wing App Parler Has Been Downloaded More Than 4 Million Times Since the Election
After the 2020 presidential election between Joe Biden and Donald Trump, downloads for the conservative-leaning social media app, Parler, have skyrocketed. According to Quartz, Parler has been downloaded four million times since November 3. It is also the second-most popular news app in the iOS App Store, right behind Twitter.
Parler has been a popular space for conservatives to post since 2018, since many prominent figures have long alleged that social media platforms try to censor their posts. However, in the wake of the divisive 2020 election, the number of downloads and users has surged. Other conservative-leaning apps, such as Rumble and MeWe, have also experienced exponential growth since Election Day.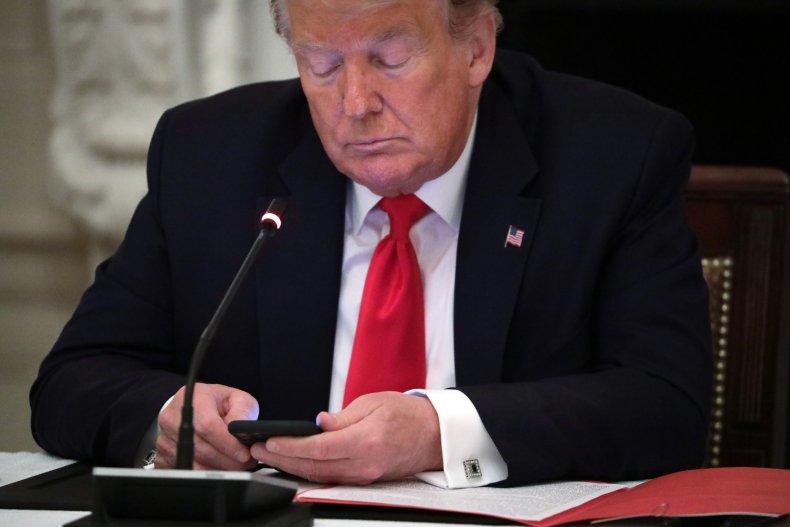 When Twitter began to label Trump's post-election tweets as misleading and putting forth disputed information, many conservatives flocked to Parler, which touts itself as a "free speech" Twitter spin-off platform. As per its site, folks can post and share thoughts "without fear of being 'deplatformed' for your views," making it a safe haven for folks that have been banned from other apps.
Trump urged his Twitter followers to sign up for Parler in May, and Texas Senator Ted Cruz did the same the following month. At the time, Cruz said he wanted folks to "speak freely" and "end the Silicon Valley censorship."
"Our content is moderated based off the FCC and the Supreme Court of the United States which enables free expression without violence and a lack of censorship. Parler never shares your personal data," Parler's website states. "The goal is to offer the world a platform that protects user's rights, supports publishers and builds communities."
On Parler, users can post updates with up to 1,000 characters, as opposed to Twitter's 280-character limit.
Users on the app include Kirstie Alley, Scott Baio and Ted Nugent, along with Fox News personalities Sean Hannity and Tucker Carlson. Trump's children, Tiffany Trump, Eric Trump, Ivanka Trump, Donald Trump Jr. and daughter-in-law Lara Trump also have accounts on Parler.
Parler's CEO, John Matze, has also been vocal about the app's supposed lack of censorship. In a June 25 interview with CNBC, Matze boosted Parler as "a community town square, an open town square, with no censorship." He added, "If you can say it on the street of New York, you can say it on Parler."
Despite the perceived lack of censorship, users cannot post about "terrorists, spam, unsolicited ads, pornography, threats to harm, blackmail, and content that glorifies violence against animals," as noted by CNET.