Controversial New U.S. Dietary Guidelines Suggest Not All Fats are Bad, But Sugar is Evil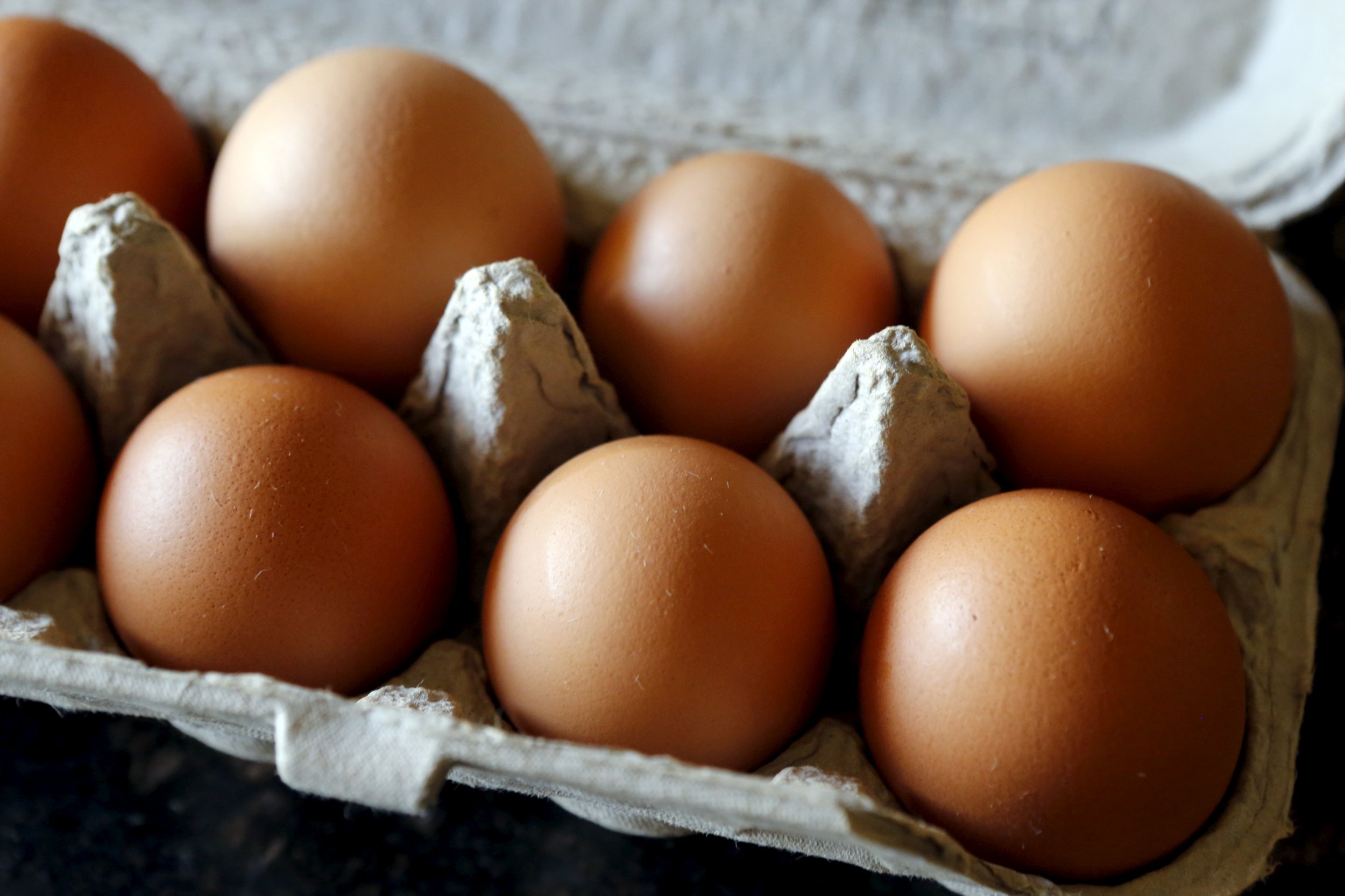 U.S. health officials on Thursday released much-anticipated—and controversial—new dietary guidelines. The research-based framework, meant to advise millions of Americans on what to eat, is formulated by a committee of government-appointed experts and updated every five years.
The 2015-2020 Dietary Guidelines, the eighth edition, recommend Americans stick with a plant-based diet rich in fruits, vegetables and whole grains, while limiting intake of refined sugars, sodium, and saturated and trans fats. Protein sources should come from lean meats and seafood, low-fat or fat-free dairy, nuts and legumes.
"Protecting the health of the American public includes empowering them with the tools they need to make healthy choices in their daily lives," said Secretary of U.S. Health and Human Services (HHS) Sylvia Burwell. "By focusing on small shifts in what we eat and drink, eating healthy becomes more manageable. The Dietary Guidelines provide science-based recommendations on food and nutrition so people can make decisions that may help keep their weight under control, and prevent chronic conditions, like Type 2 diabetes, hypertension and heart disease."
The U.S. Department of Agriculture, which released the guidelines with HHS, said the new advice provides a flexible framework that encourages Americans to eat a variety of foods and is easily adaptable to individual taste preferences, cultures and a family's financial budgets.
The new guidelines recommend that Americans get less than 10 percent of their calories from added sugars and saturated fats, and consume less than 2,300 milligrams of sodium each day. The guidelines published in 2000 didn't specify exactly how much sugar is too much.
It's also notable that the new guidelines reflect a change in the science surrounding fats. In the past, all fats were grouped together and considered bad for you. In the 1980s, for example, experts recommended consumers limit all fat to 30 percent of daily caloric intake. But new research shows that that fat in general doesn't raise a person's risk for cardiovascular disease, it's the type of fat: trans fats and saturated fats should be limited. "Good" fats, such as those found in salmon, nuts and avocados, on the other hand, are relatively healthy.
This change is good news for the egg industry—eggs are another example of a food containing these "good" monounsaturated and polyunsaturated fats, which actually have protective benefits when it comes to heart health.
The Egg Nutrition Center, a research group funded by the American Egg Board, released a glowing press statement on Wednesday morning, commending the committee. "The removal of a daily dietary cholesterol limit and inclusion of eggs within all recommended healthy eating patterns supports regular consumption of eggs along with other nutrient-rich whole foods such as fruits, vegetables and whole grains," the center said in a statement. "As an affordable, nutrient-rich source of high-quality protein, eggs can help Americans build healthful diets."
Other U.S. food industry associations also responded to finalized guidelines. The Sugar Association said the advice to avoid "added sugar" is based on weak science. "We maintain these 'added sugars' recommendations will not withstand the scrutiny of a quality, impartial evaluation of the full body of scientific evidence," the association said in a statement. "As with past examples of dietary guidance not based on strong scientific evidence, such as eggs, the 'added sugars' guidance will eventually be reversed."
Though the guidelines recommend against high consumption of red meat, the National Cattlemen's Beef Association instead took a positive spin, pointing out that the guidelines say lean meats should be a consistent food staple in the American diet, and red meat can be lean and therefore eaten in healthy moderation.
"Numerous studies have shown positive benefits of lean beef in the diet, and I commonly encourage my patients to include beef in their diet to help them maintain a healthy weight and get the nutrients they need to be physically active," Dr. Richard Thorpe, a physician and Texas cattle producer, said in a statement on behalf of the National Cattlemen's Beef Association. "Lean beef is a wholesome, nutrient-rich food that helps us get back to the basics of healthy eating, providing many essential nutrients such as zinc, iron, protein and B vitamins, with fewer calories than many plant-based sources of protein."
Early in 2014, the committee's draft guidelines were met with widespread criticism from politicians and nutrition and health experts, who argued that the advice was not completely based on sufficient, relevant and up-to-date science. In June, Republican lawmakers claimed the committee had overstepped its boundaries, in particular by reviewing studies that examined how certain diets impact the environment.
In September, BMJ published a scathing review of the methodology, arguing that the committee omitted research or chose to review poorly designed, and sometimes irrelevant, studies on critical topics such as different types of diets. The journal also suggested that many members of the advisory panel had undisclosed conflicts of interest such as one who received research funding from the California Walnut Commission and the Tree Nut Council, as well as vegetable oil companies Bunge and Unilever. Another committee member received more than $10,000 from Lluminari, which produces health-related multimedia content for General Mills, PepsiCo, Stonyfield Farm and Newman's Own.
HHS disputed these claims. Barbara Millen, the committee chair, told BMJ that members of the committee were vetted by a counsel to the federal government. In September, an HHS spokesperson told Newsweek that "HHS and USDA required the 2015 Dietary Guidelines Advisory Committee to conduct a rigorous, systematic and transparent review of the current body of nutrition science." The spokesperson also said they welcomed public comment and critique throughout the 19-month process.