Cop Charged With DUI in Patrol Car Had 'Three Tall Boys' Before Shift
A Florida police officer was caught driving drunk with an open beer in his patrol car on July 4.
Officer Oscar Mayorga with the Apopka Police Department was stopped by officers in Eustis, Florida, on his way to work. Witnesses had reported his reckless driving to Eustis police, according to multiple local outlets.
Alcohol-impaired traffic incidents killed 11,654 Americans in 2020, up 14 percent from 2019, according to the National Highway Traffic Safety Administration (NHTSA). Last year, as part of a $1 trillion infrastructure package, Congress mandated that automakers implement technology to prevent DUI deaths.
Stringent laws aimed at curtailing drunk driving have also been growing at the state level. In March, Tennessee became the first state to pass a law holding drunk drivers accountable for child support after a parent is killed. New Mexico's Supreme Court ruled in 2021 that the state's gas stations were liable for drunk drivers if they sold them fuel.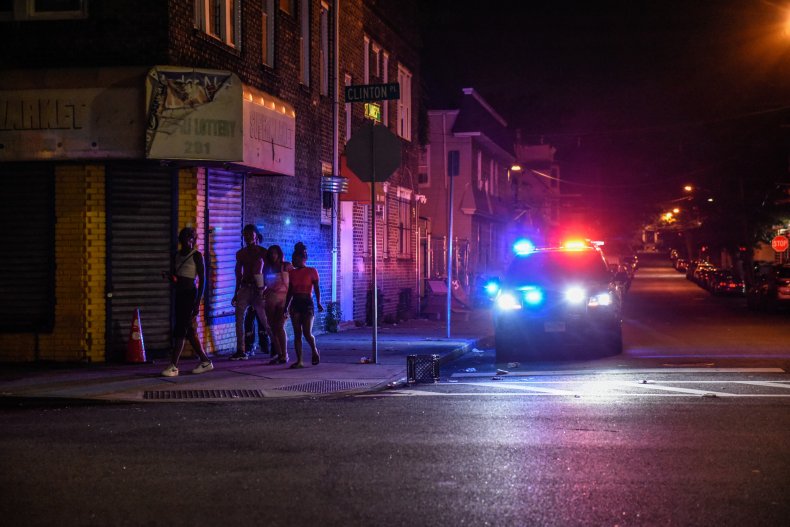 In Florida, first-time DUI offenders can spend up to six months in jail. That goes up to nine months if their blood-alcohol level is above .15 or if there was a minor in the vehicle, according to the Florida Highway Safety and Motor Vehicles (FHSMV). A first-time offender who did not incur a bodily injury can have their license revoked for up to one year.
Bodycam footage from the Eustis Police Department showed the cops conducting a traffic stop on 25-year-old Mayorga in his police uniform and marked cruiser. Upon pulling him over, one of the officers observed an open beer can in the center cupholder of Mayorga's car.
With slurred speech and wobbly balance, Mayorga said he was heading to work and initially denied drinking that day, claiming that he was prone to seizures and had taken Benadryl earlier.
After a cop pointed out the open beer, Mayorga replied, "That's maybe three days old."
"Okay. I smell the alcohol coming from your breath," the officer responded.
Mayorga refused transport to the hospital and eventually admitted to drinking "three tall boys" of alcohol before his shift. A breathalyzer showed his blood-alcohol level was 0.391, nearly five times over the legal limit in Florida.
After Eustis officers arrested him for driving under the influence, members of the Apopka Police Department recovered the patrol car and equipment. Mayorga, who had served on the department's uniform patrol division for five years, was placed on administrative leave with pay.
Newsweek reached out to the Eustis Police Department and the Apopka Police Department for comment.