A video of an 8-year-old boy allegedly being detained by Syracuse, New York police officers over a stolen bag of chips went viral this week, sparking outrage online.
The clip was captured and shared on Facebook by Kenneth Jackson, who witnessed three white officers taking the Black child into custody in Syracuse on Sunday. A portion of the video was later reposted to Twitter, where it has been viewed 5.3 million times.
In the tense footage, one officer held the boy's arms behind his back while he screamed and sobbed.
Jackson berated the police, demanding, "What is y'all doing?"
"Guess. Take a guess what I'm doing," barked the officer holding the 8-year-old.
"He looks like a baby to me," Jackson said.
Another officer told Jackson, "He's stealing stuff."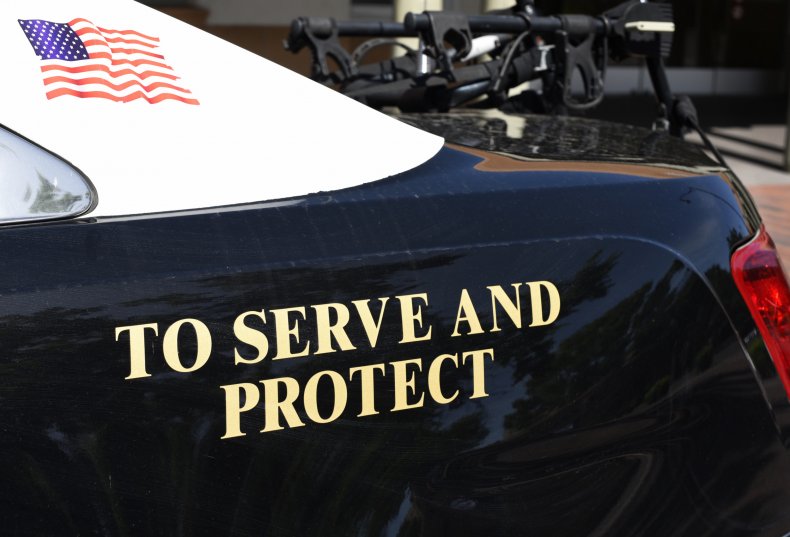 But Jackson continued to fume at the officers, yelling, "Nah, man. What, he stole a bag of chips so you treat him like an old cold-blooded f**king killer?"
"Keep walking, dude, you don't even know what you're talking about," the second officer said.
Jackson continued to shout at the police, adding that if a bag of chips was stolen, he would pay for it.
The boy's father, Anthony Weah, told The Post-Standard that he received a call from Syracuse police on Sunday and the officers met him at home with his three sons. Weah said he was told that the boys were accused of stealing a bag of Doritos from a store.
In that conversation, Weah said the officers were friendly and did not press charges. It was only later, upon seeing Jackon's video along with millions of other internet viewers, that the father became outraged. He told the local newspaper that he planned to file a complaint about the police's treatment of his child.
The Syracuse Police Department addressed the viral clip on Tuesday. "The incident, including the Officers' actions and body-worn cameras, are being reviewed," said a statement on Facebook. "There is some misinformation involving this case. The juvenile suspected of larceny was not placed in handcuffs. He was placed in the rear of a patrol unit where he was directly brought home. Officers met with the child's father and no charges were filed."
But many viewers of the video were not appeased.
"This is just wrong!" exclaimed a comment on Twitter. "For a $3 bag of chips? To protect and serve who?!!"
"Kids do stupid things sometimes," added another. "Teaching with compassion would have been a better response...and that bag of chips may have been his dinner."
New York Governor Kathy Hochul spoke about the incident during an unrelated press conference at the CNY Biotech Accelerator in Syracuse on Wednesday, according to The Post-Standard. "As a mother, that was a heart-wrenching video to witness," she said.
According to New York state law, a police officer can detain a child suspected of committing a crime without a warrant. The officer is required to immediately notify a parent or legal guardian and release the child to their custody or take them to a family court.
Newsweek reached out to Jackson and the Syracuse Police Department for comment.