'Cops' Cancelled: TV Show Has Been Accused of Racism Ever Since It First Aired 31 Years Ago
Long-running unscripted police series Cops has been canceled after 31 years amid widespread protests against racism and police brutality—but the show has been accused of racism ever since it first aired in 1989.
Following the death of George Floyd, who died on May 25 when Minneapolis police officer Derek Chauvin knelt on his neck for eight minutes, Paramount Network announced it was pulling the plug on Cop with "no plans to return."
A spokesperson said: "Cops is not on the Paramount Network and we don't have any current or future plans for it to return."
Cops follows officers on their shifts, making arrests, and recording interactions with the public, which often become violent.
The series began life on Fox where it aired for 25 years before its first cancelation. It was then picked up by Spiked Network in 2013, which is now known as Paramount Network.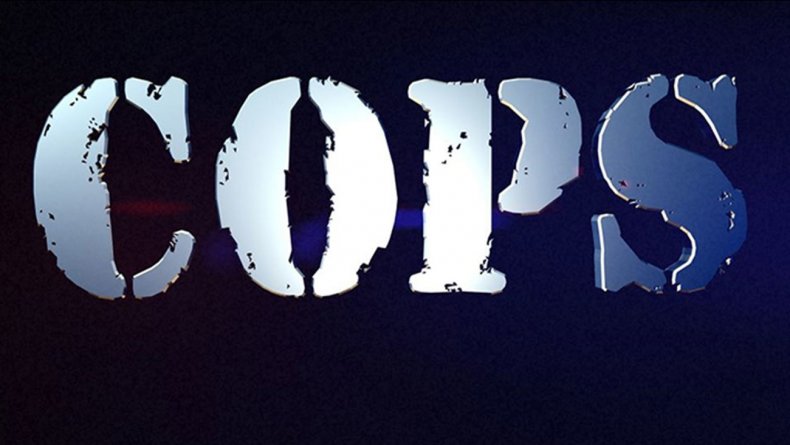 Cops' premiere in 1989 garnered a negative review from the late New York Times TV critic John J. O'Connor, who pointed out that the show's optics did not portray race in an equal light.
O'Connor criticized what he dubbed the "dominant image" of the first episode: "the overwhelmingly white troops of police are the good guys; the bad guys are overwhelmingly black."
He wrote at the time: "This is, pure and simple, tabloid entertainment, prefaced with a quick disclaimer that 'all suspects are considered innocent until proven guilty in a court of law.' For purposes of the show, however, the court of law is the video camera, which is kept running even when the trapped suspect protests its presence."
Documentary filmmaker and podcaster Dan Taberski last year started a podcast called Running from Cops, an 18-month investigation that explores how police would sometimes coerce subjects into signing releases to be filmed. It also alleges that crewmembers have carried weapons and assisted officers on their beat.
Some of Taberski's findings include that 46 percent of violent-crime arrests of African-Americans (and 50 percent of those arrests of Latinos) appear before the first commercial break.
The police departments involved also allegedly get control over what footage they want to ultimately be aired.
A 2004 study from Old Dominion University found that on Cops, black men were overwhelmingly shown as perpetrators of mostly violent crimes, and Hispanic men (rarely depicted at all) were also usually portrayed as violent criminals.
It states: "Virtually all of the police officers shown (92 percent) were whites (4 percent
were black and another 4 percent were Hispanic). A little over a third of all offenders shown were whites (38 percent). The most likely offender was black (45 percent of all offenders)."
Furthermore, a study the same year published in the Western Journal of Communications found that, from a random sample of 81 episodes, the show "was racially skewed, negatively misrepresenting African-Americans, depicted as a criminal class out of proportion to their actual percentage of U.S. crime."
Cops' cancelation comes amid calls for another unscripted police series, Live PD, to be pulled off the air after the show allegedly destroyed the footage of Texas man Javier Ambler saying: "I can't breathe" before dying in custody.