Corinna Kopf Blasted for Deleted OnlyFans Tweets About Minors Leaking Content
The drama surrounding Corinna Kopf's OnlyFans continues, with the YouTuber facing criticism for saying that minors leaked explicit images from behind the subscriber-only paywall.
Last week, the 25-year-old gamer and influencer caused a huge stir when she joined the -sharing platform to share adult content with subscribers for $25 a month.
However, many were left unimpressed when the profile seemingly just recycled images from the social media personality's Instagram account.
Kopf urged fans to hold tight and that the X-rated content would come later. She has 1.76 subscribers on YouTube and 5.7 million followers on Instagram.
"people who think my onlyfans is about to be just "instagram content"... you're dead wrong. if i posted everything right out the gate, it would just get leaked...just wait..." she tweeted on June 9.
Her OnlyFans arrival was then marred by a leaking controversy that saw a number of people offer to share the photos from behind the paywall illegally.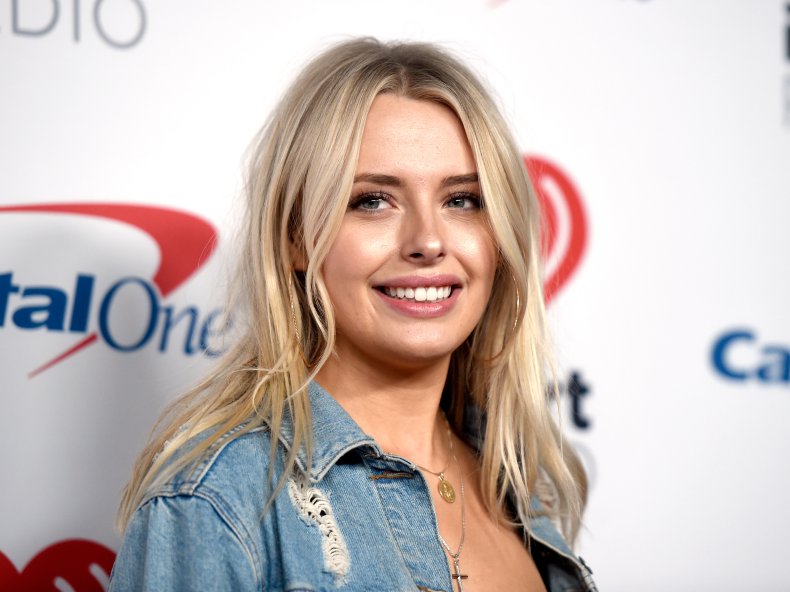 Kopf threatened some individuals with legal action on Twitter. On June 10, she tweeted that "minors" had leaked nude photos of her from OnlyFans.
OnlyFans users must be 18 years or older to use the platform and create accounts.
Newsweek has reached out to a representative from the platform for comment on the Kopf situation.
Per Meaww, she said in a series of now-deleted tweets: "the underage idiots with your age in your bio sending out my OF content are about to be f---- also hahahaha." She continued: "it's illegal to sign up for an 18+ site when you are underage."
Kopf added: "a long list of people who are leaking content is being made," and claimed, "I am about to make more money off these people than my OF itself."
Business Insider claims to have identified one of these minors sharing the nudes and that they are 17 years old.
Kopf's protestations about the leaks and her focus on the "minors" aspect has not gone down well with fans, who are blasting her for focusing on minors.
"Does she expect children to financially compensate her? Like she thinks she's winning by suing people who have probably no money??" reads one tweet.
While another person added: "Children are on her onlyfans and she's more concerned about suing them. Wow."
Newsweek has reached out to Kopf for comment.
Last week Kopf announced Twitter to announce that she would begin an OnlyFans profile in exchange for 500,000 likes.
"f*** it... 500,000 likes and i'm making an onlyfans," she tweeted on June 3 and went viral.