Restaurant Where GOP Leaders Broke COVID Guidelines May Be Sanctioned
A restaurant in Boston may be sanctioned for not complying with the state's COVID-19 safety regulations. Several guests were seen without masks and ignoring other safety protocols at a Republican fundraising event held at the restaurant in Boston's West Roxbury neighborhood earlier this month.
Among the guests were Mark Littles, a Republican candidate for Congress, and Republican former state representative Geoff Diehl, who posted images of the event on social media.
Boston's Licensing Board is planning to call the managers of the West on Centre restaurant to a violation hearing, a spokesperson for the board said Tuesday.
According to a statement from the board shared with Newsweek by the office of Boston Mayor Martin J. Walsh: "The Board is in receipt of the social media posts regarding the event held at the Licensed Premise. The Board will hold a public hearing regarding this incident at which the Licensee must appear.
"Based on the evidence and testimony at the hearing the Board will determine what disciplinary action will be warranted."
Diehl, Littles and other guests at the Lincoln's Day event were seen without face-coverings and sitting in close proximity to one another, according to images shared on Diehl's Facebook page February 13.
Diehl wrote: "Great Lincoln's Day Breakfast in West Roxbury! Thanks to Eleanor Conlon Greene and Lou Murray for organizing the food & friends!," in a Facebook post sharing several images of the event, one of which included a picture with Littles.
According to the state's COVID-19 safety standards for restaurants, face-coverings are required "for all customers and workers at all times, except where an individual is unable to wear a face-covering due to medical condition or disability."
Customers can only remove face-coverings "in the actual act of eating and drinking," while they must be worn at all other times while seated at tables and when staff are waiting their tables, the guidelines note.
No more than six people are allowed at each table and all tables must "maintain at least a 6 foot distance from all other tables and any high foot traffic areas (e.g., routes to bathrooms, entrances, exits)."
The tables can be placed closer to each other "if separated by protective / non-porous barriers (e.g., structural walls or plexi-glass dividers) not less than 6 feet high installed between tables and high foot traffic areas," according to the guidelines.
Restaurants in the state have been allowed to operate at a 40 percent capacity limit from February 8.
"Violation of these standards may result in civil fines of up to $500 per violation; provided that each individual instance of non-compliance and each day of a continuing violation may be fined as a separate violation. Each person present over any capacity limit specified below may likewise be fined as a separate violation," the state government warns.
Newsweek has contacted Diehl, Littles, West on Centre, the office of Massachusetts Gov. Charlie Baker and the Massachusetts GOP for comment.
The latest incident comes as total confirmed COVID-19 cases in Massachusetts approach 571,800, as of Wednesday, according to Johns Hopkins University.
The state's seven-day average of cases has declined from early January, when it peaked at 6,475, after rising sharply from late September, according to data compiled by JHU.
The state's seven-day average of deaths also declined from early January, after rising from late November and flattening out before then from early July, according to data from Worldometer.
A total of 1,500,077 vaccine doses have been administered across the state, according to the latest report Tuesday by the U.S. Centers for Disease Control and Prevention (CDC).
This article has been updated with comment from Boston's Licensing Board.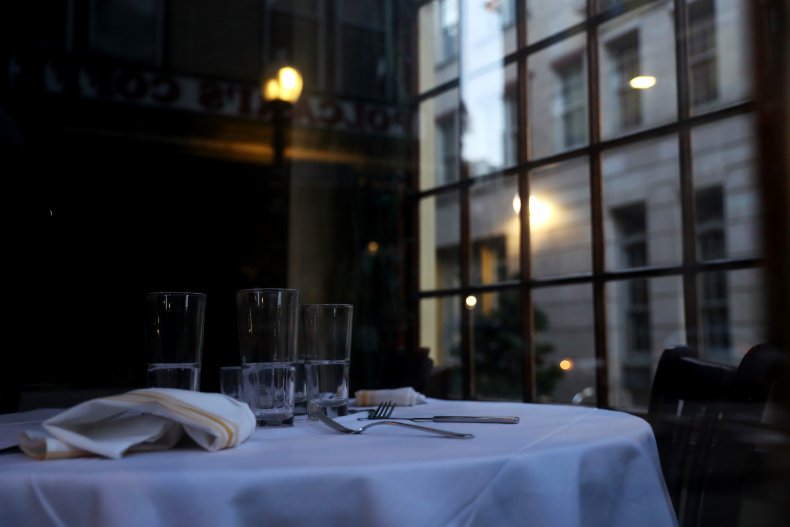 The wider picture
The novel coronavirus has infected more than 112 million people, including over 28.2 million in the U.S., since it was first reported in Wuhan, China.
More than 2.4 million people have died worldwide and more than 63.3 million have recovered as of Wednesday, according to JHU.
The graphic below, produced by Statista, illustrates the spread of COVID-19 cases across the U.S.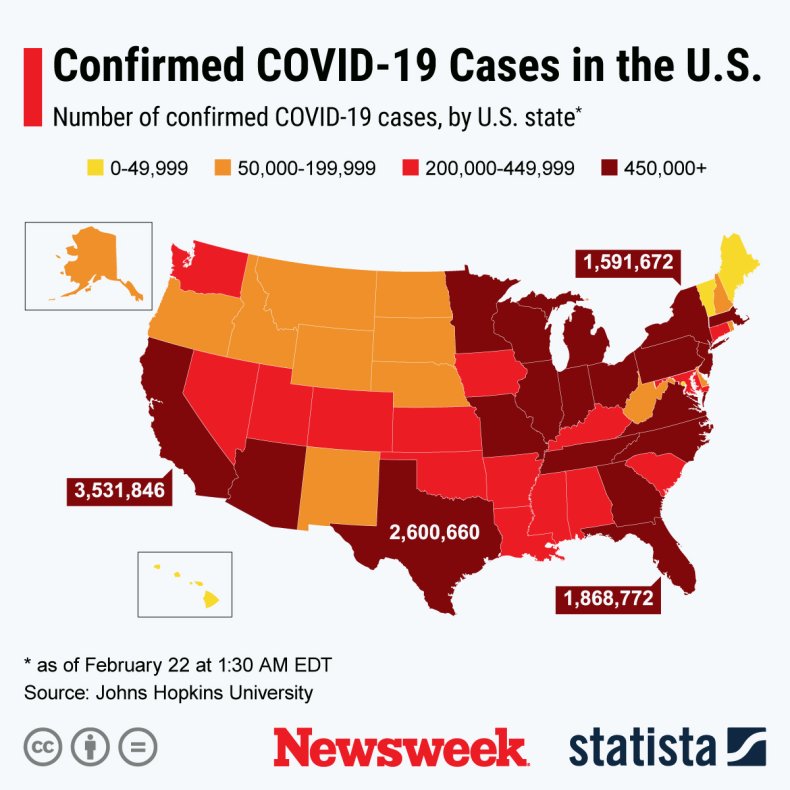 The graphic below, produced by Statista, illustrates the spread of COVID-19 deaths across the globe.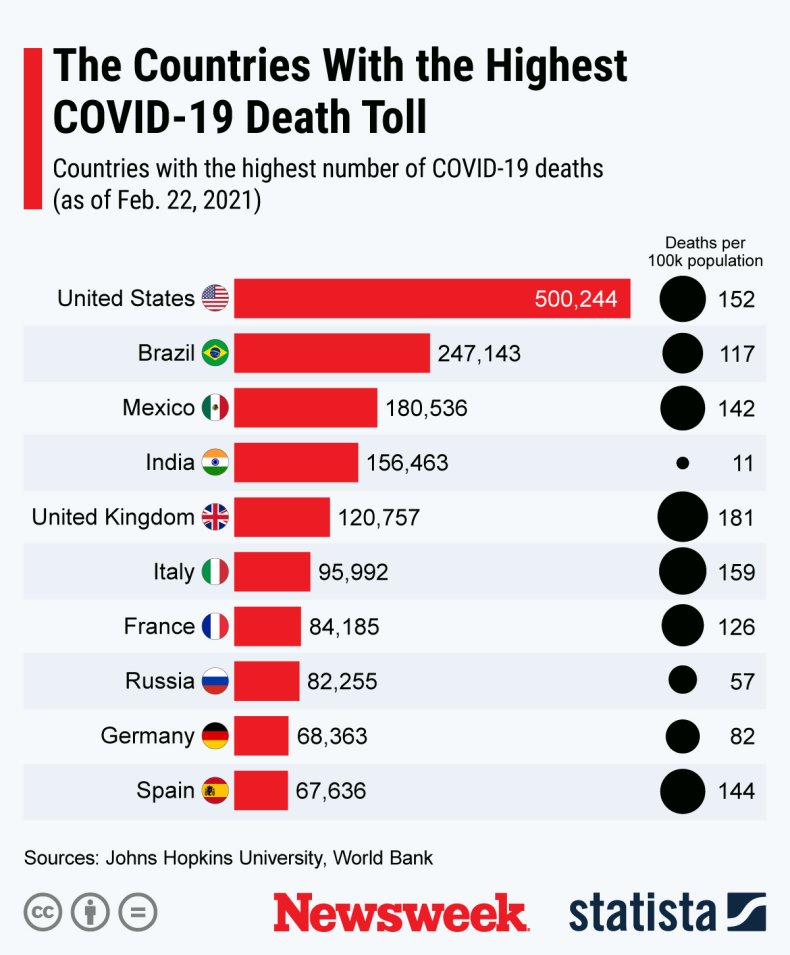 Newsweek, in partnership with NewsGuard, is dedicated to providing accurate and verifiable vaccine and health information. With NewsGuard's HealthGuard browser extension, users can verify if a website is a trustworthy source of health information. Visit the Newsweek VaxFacts website to learn more and to download the HealthGuard browser extension.