Safeway COVID Vaccine Registration Details and How To Book an Appointment
Safeway, the supermarket chain with stores in parts of the Mid-Atlantic region, is offering COVID-19 vaccinations at select locations. Those eligible can register to receive a vaccine by booking an appointment at the Safeway website.
"We expect all our pharmacies to receive vaccine supply. Currently, supply is allocated by state and local health departments as well as the federal government. Stores may receive supply that is withheld from the general public in order to fulfill second dose appointments or for specific prioritized recipients specified by the state and local health department," advises Safeway, a subsidiary of Albertsons Companies.
Residents can receive updates on vaccine distribution timing and scheduling by clicking on the "sign up" icon at the Safeway website, where they'll be required to provide their full name, email address and zip code. Providing a mobile number is optional.
Albertsons Companies noted in a statement in early February: "To date, we have administered more than 250,000 doses of COVID-19 vaccine through partnerships with the states in which our 1,700+ pharmacies operate.
"Demand is high and appointments are often claimed very quickly, and we ask the public to remain patient. As dose allocations increase, so too will the opportunity to secure an appointment. The company is kindly asking the public to please check the website first for the most up-to-date information, before calling your local store or pharmacy."
How to book COVID-19 vaccinations at Safeway
Those eligible to receive the vaccine can register at the Safeway website to schedule an appointment. On the website, users can enter their zip code in the search box at the website to view a list of stores within five, 10, 15, 30 or 50 miles of that zip code.
The company notes: "If your store currently has no available appointments, please be patient. More will open as additional vaccines become available to us. We kindly ask that you avoid calling your local store or pharmacy, as our teams are focused on serving patients. This pulls them away from this important service.
"You can contact your state or local health department for more information about the plan for COVID-19 vaccination in your area," the company adds.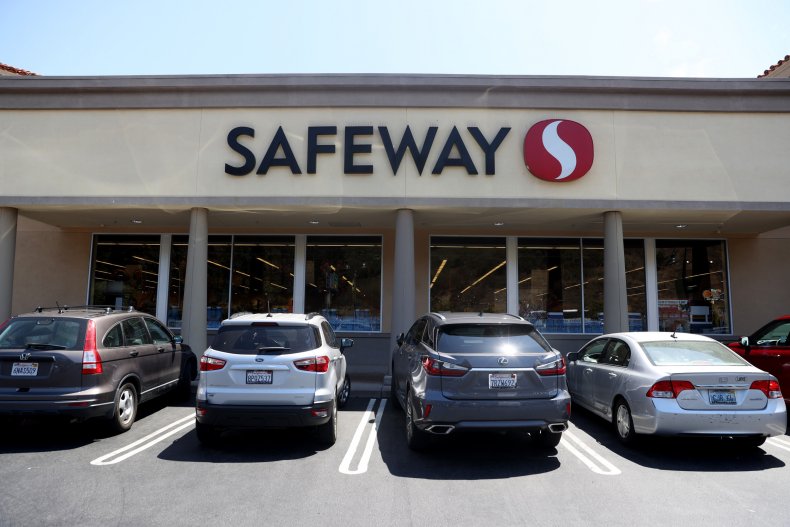 The wider picture
The novel coronavirus has infected more than 108.8 million people, including over 27.6 million in the U.S., since it was first reported in Wuhan, China.
Over 2.4 million people have died worldwide and more than 61.1 million have recovered as of Monday, according to Johns Hopkins University.
The graphic below, produced by Statista, illustrates countries with the highest number of COVID-19 vaccine doses administered per 100 people.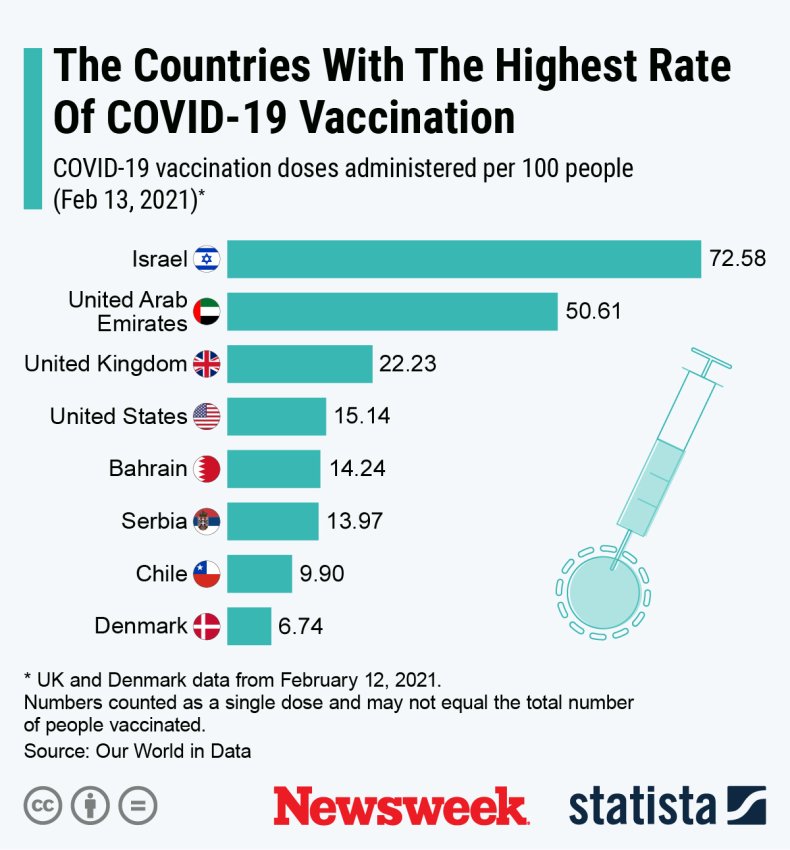 The graphic below, produced by Statista, illustrates the spread of COVID-19 cases in the U.S.