'Violent' Customer Attacks Grocery Store Worker With Bottle After Being Asked to Wear Mask
Police are searching for a man who "became irate" and assaulted a grocery store worker and stole merchandise after he was asked to wear a mask at a shop in Washington state, where face coverings are required in all public spaces.
"The suspect could now face two felony charges, robbery and assault 2nd degree, for his poor decision to escalate the situation and become violent," according to a police statement.
Spokane Valley Deputies responded to the incident, which took place at a Grocery Outlet store at the intersection of Sprague and Pines in Spokane, at around 9:40 a.m. local time on Friday.
According to a worker, the man was not wearing a mask inside the store and ignored repeated requests for him to wear one.
"When the suspect approached the checkout stand, an employee refused to sell the approximate $15 worth of merchandise to the man. He became irate, and an argument ensued. The suspect picked up the items and proceeded to walk out of the store without paying," police said.
When an employee confronted the man in an attempt to recover the merchandise, the suspect threw a coffee bottle at the worker, which hit the employee in the head before shattering on the ground.
"The suspect picked up a piece of the broken bottle, holding it [as] a weapon, and threatened the employee. Eventually, he got into his car and was last seen driving westbound on Sprague," according to police.
The employee declined medical attention at the scene. A store worker provided a license plate of the suspect vehicle, which police have not been able to locate.
The suspect was described to be a white male in his 20s with long hair, wearing a white sweatshirt and blue jeans.
This is an ongoing investigation.
By order of Washington state's secretary of health: "Every person in Washington State must wear a face covering that covers their nose and mouth when they are outside of their house, mobile home, apartment, condominium, hotel or motel room, or other dwelling unit," unless they fall within an exemption.
The Washington state government website notes: "A proclamation from [Washington state] Gov. [Jay] Inslee prohibits businesses from allowing customers to enter without face coverings. Businesses are encouraged to provide alternatives for customers who cannot wear masks."
Other mask-related incidents
Last week, a video of a Trader Joe's manager in Oregon, where a statewide mask mandate is in place, preventing a group of "anti-maskers" from entering his store received at least 8.1 million views since it was shared on Twitter.
"Trader Joe's manager in Oregon does a great job rejecting anti-maskers," @davenewworld_2 tweeted at the time.
In early January, protests by a group of anti-maskers turned violent after the group stormed a Ralphs grocery store in Los Angeles. The group was captured on video shouting and yelling at customers before confrontations with masked-shoppers arose.
Last month, a Texas bar worker needed stitches after a customer who was asked to wear a mask smashed a glass over the employee's head.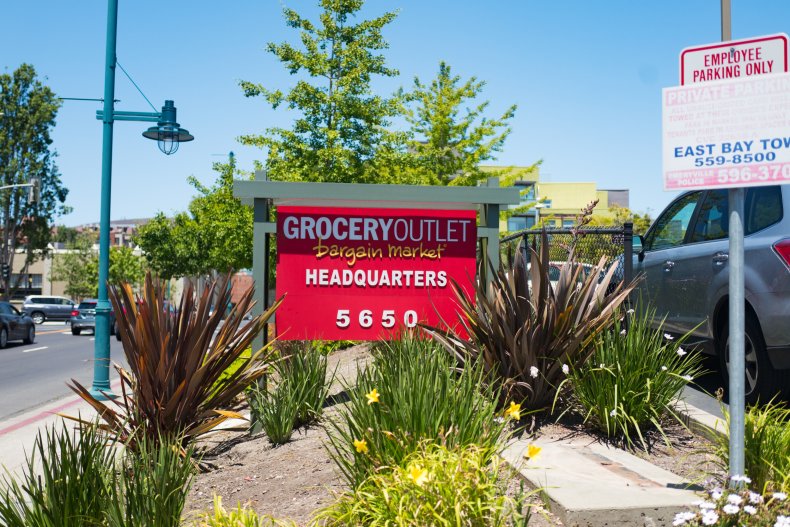 The wider picture
The novel coronavirus has infected more than 95.6 million people, including just over 24 million in the U.S., since it was first reported in Wuhan, China.
More than two million people have died worldwide and more than 52.7 million have recovered as of Tuesday, according to Johns Hopkins University.
The graphic below, produced by Statista, illustrates the spread of COVID-19 in the U.S.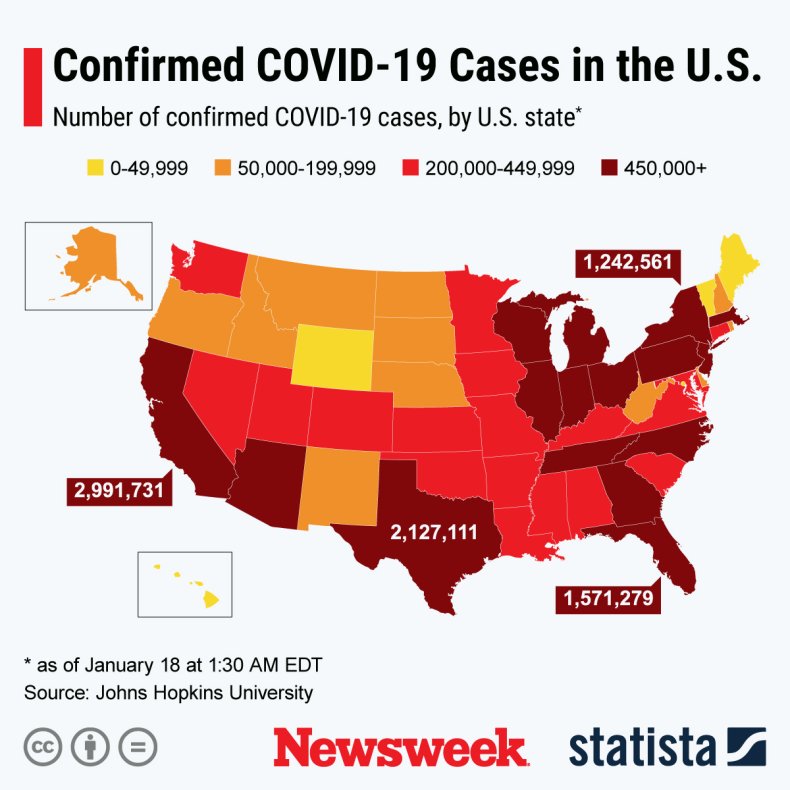 The graphic below, produced by Statista, illustrates the daily COVID-19 death toll in the U.S.