After Republican Senator Tim Scott blamed Democrats for collapsing negotiations on police reform through efforts to defund the police, Senator Cory Booker pushed back against the "unfortunate" characterization on Sunday—arguing that Democratic proposals would have boosted funding to law enforcement.
"This is a bill that would have had millions of dollars for police departments ... millions of dollars more, additional dollars, because we want to help officers with mental health issues. We want to collect more data so we should give more resources," the New Jersey Democrat said on CNN's State of the Union.
Scott, the only Black GOP senator, framed Democrats' demands as efforts to defund the police in an interview on CBS News' Face the Nation Sunday.
"We said simply this: 'I'm not going to participate in reducing funding for police after we saw a major city after major city defund the police,'" the South Carolina lawmaker said. "Many provisions in this bill [Democrats] wanted me to agree to limited or reduced funding for the police."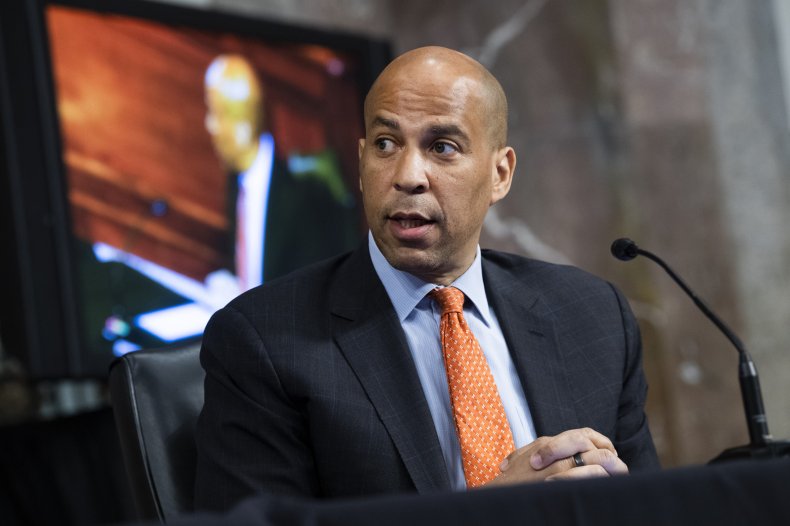 Talks about establishing a reform bill began last year following the murder of George Floyd. His death while in Minneapolis police custody on May 25, 2020 sparked widespread protests demanding an end to systemic racial injustice and police brutality. Negotiations between Democrats and Republicans started this April, after former Minneapolis police officer Derek Chauvin was convicted for Floyd's death.
The disagreement between the two lead negotiators of the proposed bill highlights the different partisan interpretations of "defund the police"—a slogan that supports divesting funds away from standard policing and toward other forms of public safety and community-based initiatives.
Democrats wanted to tie conditions to police funding, Scott said.
"We have about a billion dollars in grant money that goes to police," he added. "When you start saying, 'In order to receive these dollars, you must do A, B and C.' And if you don't do A, B and C, you literally lose eligibility for the two major pots of money ... when you tell local law enforcement agencies that you are ineligible for money, that's defunding the police, there's no way to spin that."
Booker declined to fire back at Scott over the collapse of negotiations.
"I send him grace all the time, he is a friend of mine," he said on NBC News' Meet the Press. "I promised the families we're going to get something done. I'm still at work. I'm not throwing accusations at either side."
Congressional lawmakers negotiating the bipartisan proposal announced Wednesday that talks had failed with no chance of a breakthrough. Aside from disagreements over funding, the two sides were also unable to reach a deal on whether to make it easier to punish officers for misconduct and extent of the criminal and civil penalties.
Newsweek reached out to Scott's office for further comment.