Could 'Happy Valley' Return with a Longer Third Season?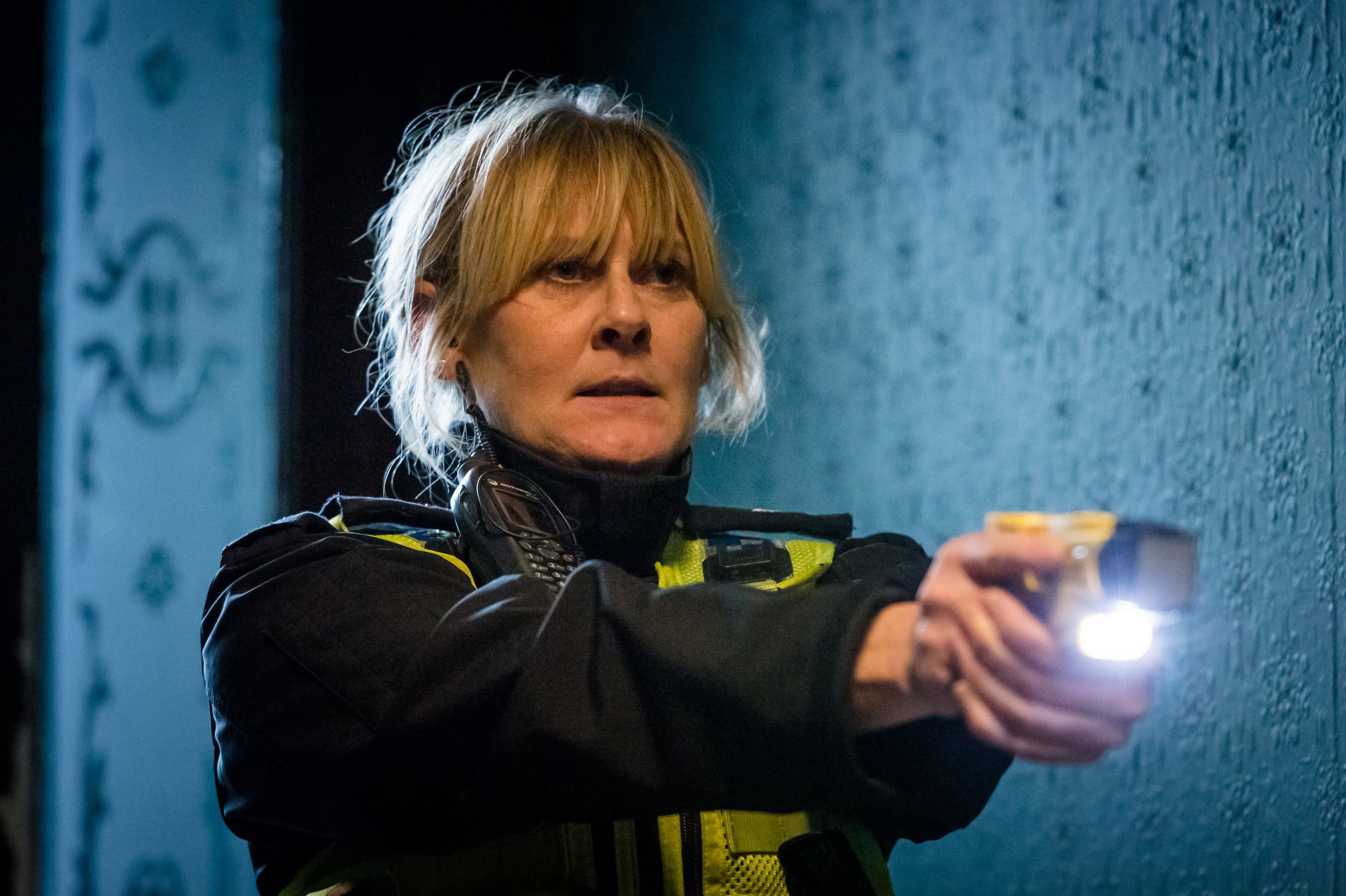 The second season of BBC's hit rural police drama Happy Valley only just concluded in March, but already fans are clamoring for a third.
The BAFTA Award-winning drama, written by Sally Wainwright and starring Sarah Lancashire, has been both a critical and commercial success for the BBC. So one has to wonder whether the broadcaster may commission a super-sized third season of its homegrown hit?
Newsweek recently spoke to Nicola Shindler, the founder of RED Productions, which makes the show, as part of a feature on the television industry and posed that very question.
"Everyone would love it to come back more regularly and everyone would love more episodes—we'd probably go up to eight," she revealed.
Like most British dramas, Happy Valley aired six episodes in its first and second seasons. But an eight-episode order would put it in line with shows like Downton Abbey and Channel 4's Humans .
While viewers of the hit show would no doubt love to see more of police officer Catherine Cawood, Shindler points out if the BBC were to order more episodes "they would have done it last time [with Season 2]."
"We never had that conversation [about Season 2]. It's about whether the story can stretch that far without being manipulated. And whether it's what Sarah wants to do as well, it's a really tough shoot for Sarah," Shindler added of the show's star.
In March, show creator Wainwright confirmed plans to write a third season of Happy Valley , but warned there may be a wait as she is busy with other projects. But tabloid speculation cast doubt on whether the show's leading actor, Lancashire, would return when the Mail on Sunday reported she had ruled out another season.
Asked about the third season, Shindler told Newsweek : "The answer is, everyone's committed to it and is happy to do it. But it depends on the stories from Sally, when she's ready to write it and we won't move forward with it until she's [ready]."
Fans could be in for another tense two-year wait, then, just like the gap between Season 1 and 2. "I don't think it'll be before that, let's say that," said Shindler.