Could Harry Potter Stop Donald Trump from Becoming President?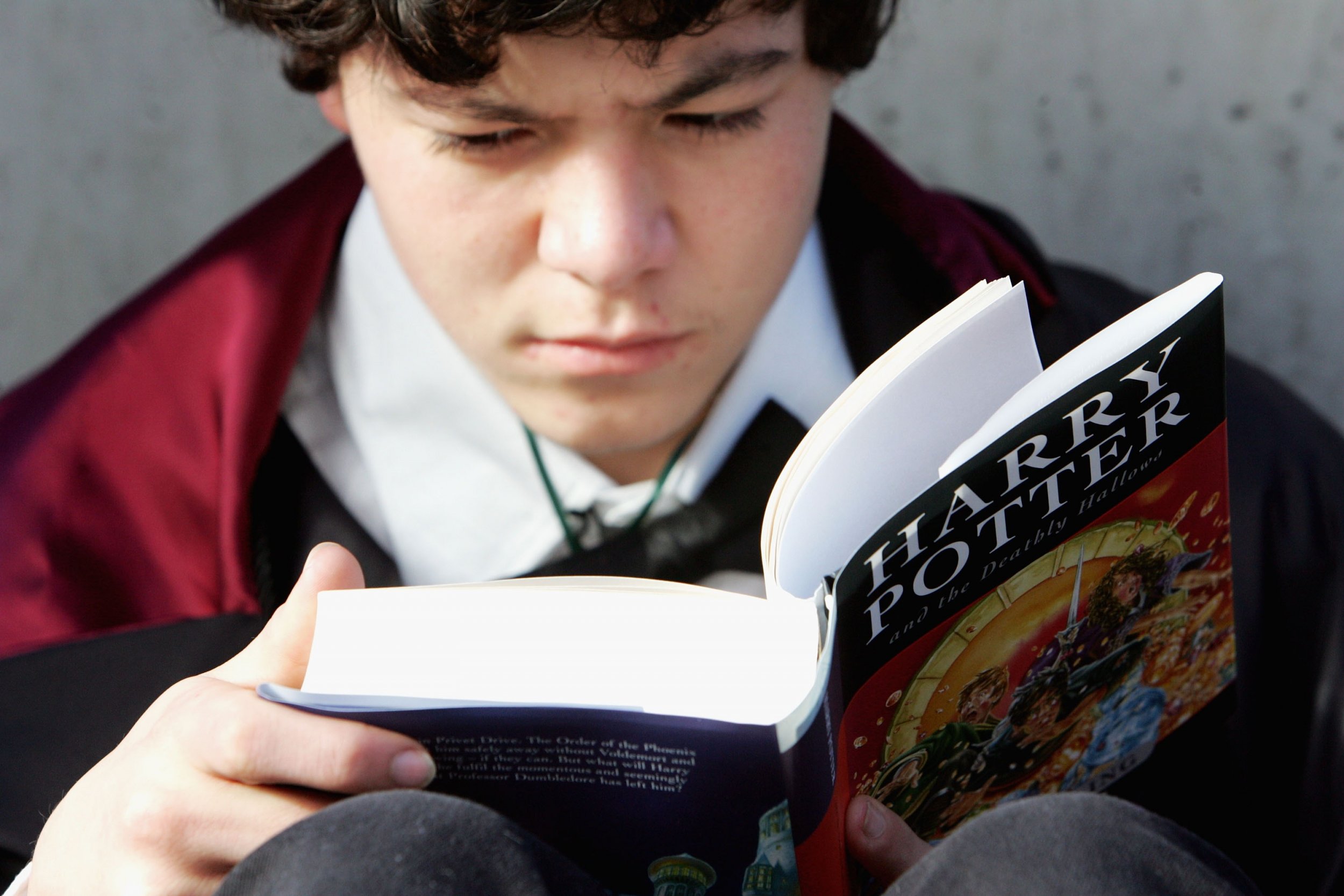 Could Harry Potter fans be the key to snatching victory away from Donald Trump in the U.S. presidential election in November?
A new academic study suggests that reading J.K. Rowling's best-selling novels, or watching Warner Bros.' film adaptations, predisposes fans to be more averse to the Republican candidate's policies and ideologies. The research even suggests the more an individual consumes Harry Potter, the more their opinion of Trump is likely to plummet.
Trump's highly controversial leanings—including criticism of Muslims and Latinos—have earned him comparisons to Lord Voldemort, the maniacal villain who desires to rid the world of non-magical humans and rules through fear mongering, throughout his presidency bid. He has even been christened "Voldetrump" by some social media users:
The playfully titled study, Harry Potter and the Deathly Donald?, was conducted by professor Diana Mutz, who teaches and researches public opinion and political psychology at the University of Pennsylvania. (Ironically, Trump graduated from the university's prestigious business school, Wharton, with a bachelor's degree in economics in 1968.)
Mutz hypothesized that the more an individual read or watched a Harry Potter product the "greater the respondent's acceptance of diversity and difference" and "the less supportive [they] will be of Donald Trump." She said the common themes Rowling presents in her novels are "the value of tolerance and respect for difference, opposition to violence and punitiveness, and the dangers of authoritarianism," noting a correlation between Harry Potter and Trump's campaign.
Mutz surveyed a representative sample of 1,142 Americans in 2014 about their exposure to the Harry Potter books and movies, as well as their attitude to Muslims, homosexuals, the death penalty and the killing or torture of suspected terrorists. The respondents were asked the same questions again in 2016—but also queried for their opinion of Trump, now in the midst of his presidential bid.
The results
The poll found that "each Potter book read raises evaluations of Muslims and homosexuals" on a "feeling thermometer," which is often used to gauge opinion in political elections (a rating below 50 indicates a chilly response, while above 50 indicates a warmer one). Reading Rowling's novels also encourages "opposition to punitive policies," such as the death penalty and torture, Mutz reported.
How does this directly correlate to Trump? Mutz asked the respondents to rate their opinion of the Republican candidate on the feeling thermometer and found that "reading Harry Potter books encourages more negative attitudes toward Trump. Each book that a person has read lowers their evaluation of Donald Trump."
"Reading Harry Potter books engenders opposition to Trump in a way that goes beyond encouraging negative attitudes toward outgroups and opposition to punitive policies," Mutz surmises. "It may simply be too difficult for Harry Potter readers to ignore the similarities between Trump and the power-hungry Voldemort."
Could Harry Potter defeat Trump?
Mutz said in her research that because "Trump's political views are widely viewed as opposed to the values espoused in the Harry Potter series" the franchise's huge fan base, who are likely to adopt those values, could "play an influential role in affecting how Americans respond to Donald Trump."
Can America's Harry Potter fans really sway the polls come November, however?
To understand Potter's cultural influence, one only needs to look at the numbers: Harry Potter's U.K. publisher Bloomsbury said Rowling's seven books have sold 450 million copies worldwide. Even nine years after the final book, Harry Potter and the Deathly Hallows, was released, the series continues to be a literary phenomenon. A script of the new Rowling-penned play Harry Potter and the Cursed Child has broken pre-order records in the U.S., according to bookseller Barnes and Noble.
The film series, meanwhile, is one of the most lucrative in Hollywood history. Warner Bros.' eight films based on Rowling's novels have grossed $7.7 billion worldwide—$2.3 billion of which is comprised of U.S. ticket sales, per statistical website Box Office Mojo.
One must also take into account the considerable influence of Rowling, the British author whose Twitter account is often politicized and leans liberal, on her readers.
In December 2015, she tweeted in response to comparisons between Trump and her fictional villain: