Harry Potter and the Missing Character: The Key Person You Won't See in 'Cursed Child'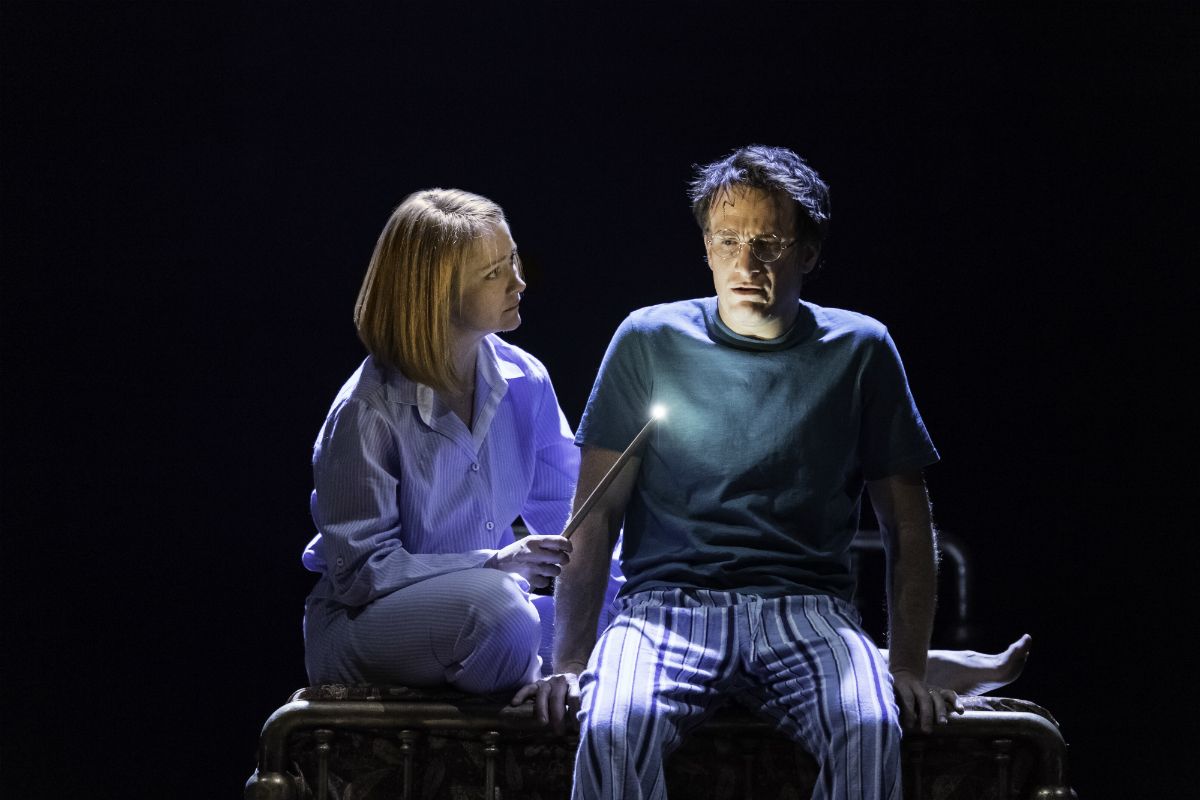 Harry Potter and the Cursed Child has cast its spell over London's West End as the first critics' reviews Tuesday praised J.K. Rowling's eighth story featuring the famous wizard. (You can read Newsweek 's own review here.)
Cursed Child, an expansive five-hour experience split into two parts, picks up where Rowling left off with her final novel, 2007's Harry Potter and the Deathly Hallows, with a now adult Harry Potter and wife Ginny seeing off their three children as they embark on their own magical adventures at Hogwarts school.
But Newsweek noticed something is missing. Possible spoilers may follow—please consider yourself warned.
Just as we did, some eager Potter fans seeing Cursed Child at the Palace Theatre—where it is sold out until May 2017—may notice there is one omission to the latest chapter of Rowling's tale: one Teddy Lupin does not appear in the play, nor is he mentioned.
Newsweek decided to do some digging and see if we can't cast an Alohomora charm to unlock the mystery:
Who is Teddy Lupin?
Edward Remus Lupin, or Teddy, was the infant son of Remus Lupin and Nymphadora Tonks, two of Harry's allies who died in the Battle of Hogwarts that culminated the Harry Potter book series. Remus had been a close friend of Harry's father James and godfather Sirius Black, and both he and Tonks were members of the Order of the Phoenix. Remus asked Harry to be his godfather after he was born—a role he gladly accepted.
Teddy's parents were killed in the war between good and evil, in May 1998, just a month after he was born. This was a decision, Rowling said, designed to mirror—and in some ways bring full circle—the way Harry's story began: he, of course, was orphaned as a young baby, too. "I think one of the most devastating things about war is the children left behind," she told the Today show in 2007. "As happened in the first war when Harry's left behind, I wanted us to see another child left behind. And it made it very poignant that it was their newborn son."
What became of Teddy?
After Deathly Hallows' release, Rowling offered fans some comfort that baby Teddy wouldn't go as neglected as Harry had been under the guardianship of his mean-spirited Aunt Petunia and Uncle Vernon.
In a live chat on the official Harry Potter website in July 2007, after the book's release, Rowling said: "Teddy was raised by [his grandmother] Andromeda" but also "had his godfather, Harry, and all his father's friends in the Order [of the Phoenix] to visit and stay with."
In September 2015, Rowling offered an update on Teddy's whereabouts in the Harry Potter world, saying he was now the distinguished Head Boy of the Hogwarts house Hufflepuff (the same house as his mother).
Why is Teddy relevant?
While Teddy isn't one of Harry and Ginny's own children, Rowling's own epilogue in Deathly Hallows—the chapter set 19 years after the Battle of Hogwarts—gives a strong sense of familial bond between him and his adoptive god-family.
At this point, Teddy would be 19 and finished with his seven-year education at Hogwarts. Harry's eldest son James refers to him as "our Teddy," while Harry notes that his godson "comes round for dinner about four times a week. Why don't we just invite him to live with us and have done with it?"
So, it may come as a surprise, then, that given his connection with the family he is absent from Cursed Child.
Where might Teddy be?
Rowling's epilogue offers some clues as to what Teddy might be up to within the timescale of Cursed Child.
In the final chapter of Deathly Hallows, as Harry and Ginny wave off sons James and Albus for a new school year at Hogwarts, Teddy is also on Platform 9¾ at King's Cross station to say goodbye to his girlfriend. That girlfriend is Victoire Weasley, the daughter of Ron Weasley's eldest brother Bill and Fleur Delacour.
James, Harry's eldest son, comments: "Our Teddy! Teddy Lupin! Snogging our Victoire! Our cousin!" (Victoire is the paternal niece of Harry's wife Ginny.)
Sadly, a spokesperson said: "Rowling isn't available for comment" when Newsweek probed what might have become of Teddy. Perhaps, unless the author illuminates us on Twitter, we can assume he and Victoire are off in another part of the world?