How to See 'Harry Potter and the Cursed Child': Is It Really Sold Out Until May 2017?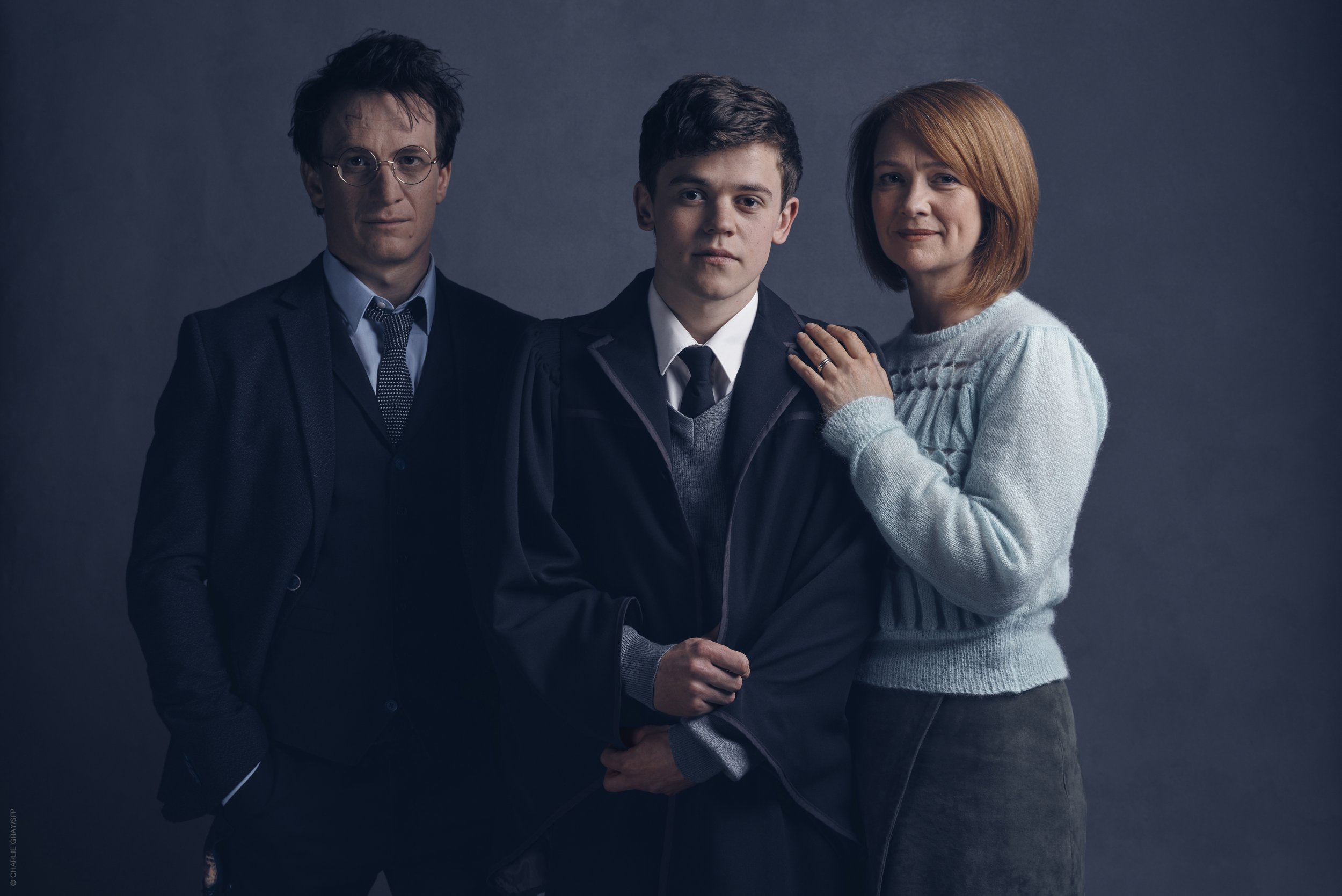 Harry Potter and the Cursed Child opened Tuesday to positive reaction from the first fans that got to see the stage continuation of J.K. Rowling's wizarding world. But, if based on the groundswell of buzz, you had hoped to snap up tickets—bad news. The play, in production at London's Palace Theatre, is sold out through May 2017.
Tickets for Cursed Child went on sale in October 2015 and, faster than you can say expelliarmus, four months of tickets sold out between May and September 2016. Reports suggest some 175,000 tickets were sold. A second wave was equally popular and thus you're in for an 11-month wait if you want to see Rowling's new Potter story.
So how can you see Cursed Child and what are the pitfalls you should avoid? Read on, muggles…
How to buy tickets
If you can bear to wait until May 2017 too see the Potter play, the production has teamed up with two official ticket vendors: NIMAX and ATG. However, tickets are sold out through May 27 next year, and no further tickets have been released—yet.
But it's not entirely sold out…
The producers have held back some tickets, which will go on sale each Friday at a discounted price. This is an ongoing campaign known as the "Friday Forty." Each Friday at 1pm BST, 40 tickets will go on sale for the following week. Tickets will cost just £30 for both parts of the play between June 7 and July 30, and £40 for dates thereafter.
To join the ticketing queue, visit Cursed Child's official ticketing page each Friday at 1pm. "Customers will then be selected at random for the opportunity to buy tickets online," the play's official website states.
There is also the possibility that late-release tickets "may become available at short notice," the website adds. Eagle-eyed fans should keep an eye on the site and the play's Twitter account to keep informed of when these may be released.
What about ticket resale sites?
Websites including StubHub, Viagogo, Getmein and Seatwave are selling tickets above face value. In fact, some tickets are going for as much as £2,000. Half-price ticket booths around London's West End, meanwhile, don't appear to be selling tickets.
Harry Potter fans should be aware of the risks that comes with purchasing tickets through resellers, however, as the show's producers have explicitly stated these won't be honored. (It should be said that the resale of theatre tickets is not illegal.)
If you do purchase tickets from StubHub and the like, you could be turned away at the door.
The play's official website says "the credit or debit card that you used to purchase your ticket, or confirmation email will be required as proof of purchase when you get to the theatre."
What if I have already bought tickets from a reseller?
For those who choose to take the risk and purchase tickets from a resale website, it is possible you could get a refund if there are any issues when you arrive at the theater.
Newsweek reached out to StubHub, Viagogo, Seatwave and Getmein to ask their stance on the Cursed Child production team's policy.
A StubHub spokesperson told Newsweek: "Fans can be confident in buying tickets for Harry Potter and the Cursed Child through StubHub. We back every purchase made through our site with our market-leading FanProtect Guarantee. In the unlikely event that there is an issue, StubHub will replace the tickets with comparable or better ones, or at the very least, refund the buyer's payment in full."
A Viagogo spokesperson said: "Viagogo provides a full guarantee that ensures that if there is any problem with a ticket, a replacement will be provided, and in the very rare instance that this cannot be provided, then the customer receives a full refund. Please note that it is perfectly legal to resell your ticket, or to give it to someone else if you want to."
A spokesperson Getmein and Seatwave, both Ticketmaster companies, said: "There is a Fan Guard guarantee in place for fans who purchase tickets with us. In the unlikely event that anything goes wrong, fans will either receive replacement tickets or a refund."
What if I already have tickets but genuinely can't make it?
The play's website offers a refund option for those no longer able to utilize their tickets:
Good luck with your ticket hunt, wizards, friends and muggles.