Would Trump Lying to Mueller Land the President in Jail, or Could He Face Impeachment?
News this week that President Donald Trump's team is anticipating an interview request from special counsel Robert Mueller sparked conversation on the possible ramifications for Trump if such a meeting revealed he'd lied about collusion with Russia during the 2016 presidential election.
Related: Will Trump Be Interviewed For Russia Probe? President's Lawyers Discussing Sit-Down With Special Counsel
According to legal experts contacted by Newsweek Tuesday, even if Trump were to talk with and lie to Mueller—a felony under federal law that carries a punishment of up to five years in prison—impeachment is far more likely than an indictment and jail time.
For one, there is fuzzy precedent on whether a sitting president can be indicted in the first place, said Andrew Wright, who was an associate counsel to former President Barack Obama.
"There is a big legal debate about whether [indictment is] even permissible," said Wright, noting that constitutional law allowing criminal charges after a president's removal from office has widely been interpreted to suggest that the leader of the free world "might not be amenable to prosecution and indictment while they're in office."
There are two formal Office of Legal Counsel opinions that back this notion: one in 1973 amid revelations of former President Richard Nixon's alleged involvement in the Watergate scandal, and one in 2000 in the wake of the Clinton v. Jones sexual harassment lawsuit.
On top of legal discrepancies, Trump's "clunky language" and "impressionistic comments" would also be a headache for prosecutors, Wright, now an associate professor at Savannah Law School in Georgia, said.
"There may be some kernel of truth in [his words], but the way he uses the language, it gets murdered," Wright said. "And that's deadly in the context of a criminal investigation, where people are parsing over every word to scrutinize your motives."
Even if the president were to come clean, his alleged tendency to lie would make discerning lies from truthful statements challenging, Wright added.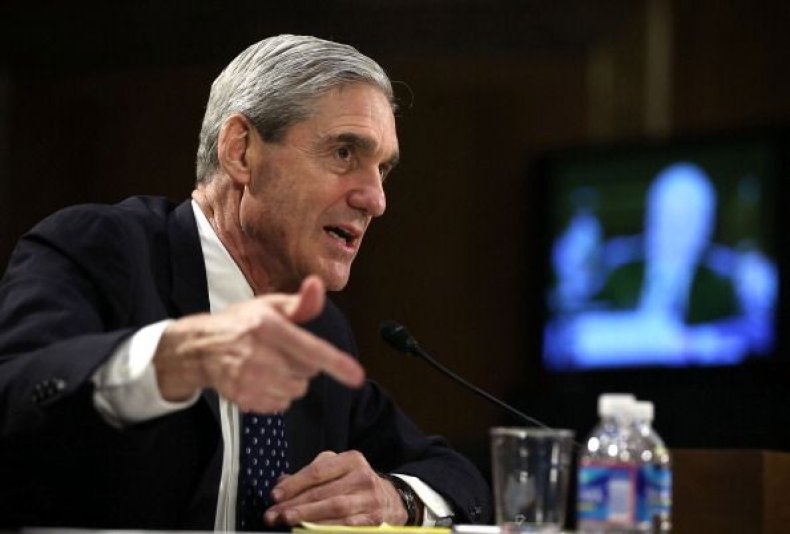 Mueller is likely not aiming to put Trump behind bars, anyway, said Page Pate, a criminal defense and constitutional lawyer and CNN legal analyst. Rather, the likely end-game is to solidify the truth amid a near eight-month-long investigation and splintered public opinion on Trump's credibility.
A November Washington Post-ABC News poll revealed 49 percent of Americans believe Trump "likely" committed a crime in relation to Russia's election interference. In the case of a Trump-Mueller interview, Mueller would likely inquire about whether Trump knew former national security adviser Michael Flynn had lied to the FBI about communications with Russia and why former FBI Director James Comey was fired, among other things.
Mueller "doesn't see himself, I think, as ending up in an indictment here," Pate said. "I think he sees his job as to try to find the facts, lay those facts out and let Congress do whatever they're going to do."
Pate noted that impeachment is more likely than criminal charges, although its feasibility would be directly linked to the outcome of the 2018 midterm elections and the number of legislators who would be willing to vote in favor of removing Trump from office. Impeachment requires a simple majority vote in the House of Representatives and a two-thirds majority vote in the Senate. Republicans currently control both chambers.
Another less-trod avenue that tip-toes around current indictment precedent could be labeling Trump as an "unindicted co-conspirator" if Mueller determines Trump has lied to federal officials, Wright said. A Watergate grand jury handed Nixon this title when it issued indictments to others for the Watergate scandal in 1974.
This is unlikely, however, as the Department of Justice has since developed guidance for criminal prosecutions that states: "In the absence of some significant justification, federal prosecutors generally should not identify unindicted co-conspirators in conspiracy indictments."
For now, Trump remains free of charges—despite lying a reported 5.5 times a day on average through Twitter and other public platforms, according to the Washington Post.
"It's not a federal crime to lie to the American public," Pate said, "and it's not a federal crime to lie to the media."
As of Tuesday, no interview with Mueller had been negotiated or scheduled. Trump's team is reportedly looking into how it would handle a formal request, including the possibility of providing written answers to questions rather than a sit-down interview.