Could Uvalde, Buffalo Shootings Have Influence on Parkland Shooter's Trial?
The defense team representing the Parkland school shooter says that the recent wave of mass shootings in the U.S. will have an impact on their client's continuing trial.
On February 14, 2018, then-19-year-old Nikolas Cruz opened fire at Marjory Stoneman Douglas High School in Parkland, Florida, ultimately killing 17 students and faculty members and injuring 17 more. Cruz pleaded guilty to all charges stemming from the shooting in October 2021. Sentencing was initially set for this past January, but it has been delayed multiple times and is now scheduled for June 27.
Cruz's attorneys on Friday filed for yet another delay in his sentencing trial, citing the effects that the recent shootings in Buffalo, New York, and Uvalde, Texas, might have on the potential for jury members to be impartial, Local 10 reported. Jury selection was set to continue on Monday, and the defense motion is expected to be discussed in court as well.
"The devastation resulting from the Uvalde shooting has opened old wounds for the Broward County community and has heightened anxiety for Broward students and parents," the motion stated. "It has also fueled gun control advocates, still reeling from the death of 10 people in a mass shooting in Buffalo, New York on May 14, 2022."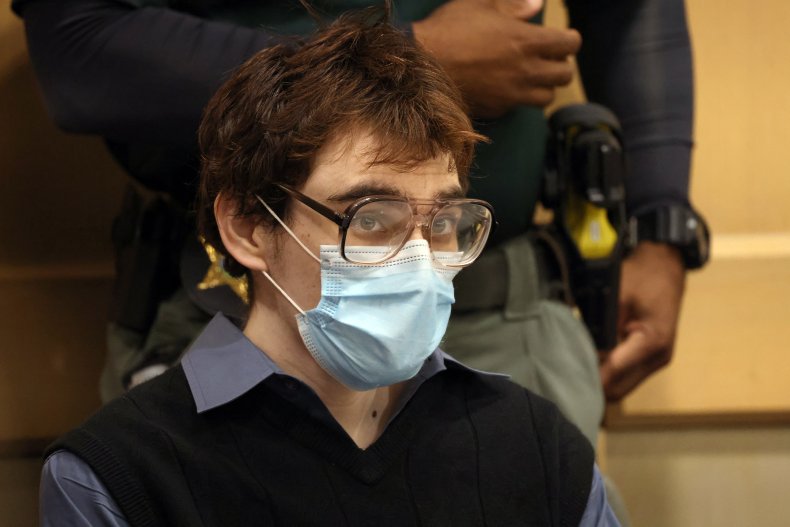 The defense's motion also cited two specific jurors in the case who have "indicated that their ability to be fair and impartial has been affected by the Uvalde shooting." It further insisted that "to make any attempt to conduct a fair, constitutional trial in the wake of the Uvalde and Buffalo tragedies would be futile."
As Local 10 noted, numerous other mass shootings took place over the weekend after the motion was filed. This included deadly incidents in Chattanooga, Tennessee; Philadelphia; and Phoenix.
The potential impact of these recent shootings on Cruz's trial has been brought up in court before, as early as the day after the Uvalde shooting. On May 25, lead defense attorney Melisa McNeill said that "we have to find a way to address this" and asked Broward County Judge Elizabeth Scherer for permission to ask prospective jurors if the recent shootings would affect their ability to remain neutral.
"I think people who maybe could have sat yesterday, could not today, understandably so," McNeill said.
In response, prosecutor Carolyn McCann objected to the request and said questions should remain within the already-agreed-upon parameters.
"Can't ask something specific about Texas because there have been 27 school shootings so far this year," she argued. "He is not special, not unique. He is a murderer."
Newsweek reached out to the prosecution team for comment.