A 14-year-old girl was killed and eight others were injured early Saturday morning during a shooting at a strip mall in Phoenix, according to police.
The Phoenix Police Department told Newsweek on Sunday that a series of shootings happened after a fight broke out between multiple groups at a party after 1 a.m. The shootings happened inside a building at the strip mall, on the street, and in the parking lot.
Approximately 100 people were at the party, according to CBS affiliate KPHO.
"Officers arrived as people fled in different directions from a strip-mall parking lot. Multiple victims were located at the scene and nearby," a police spokesperson said in a statement emailed to Newsweek.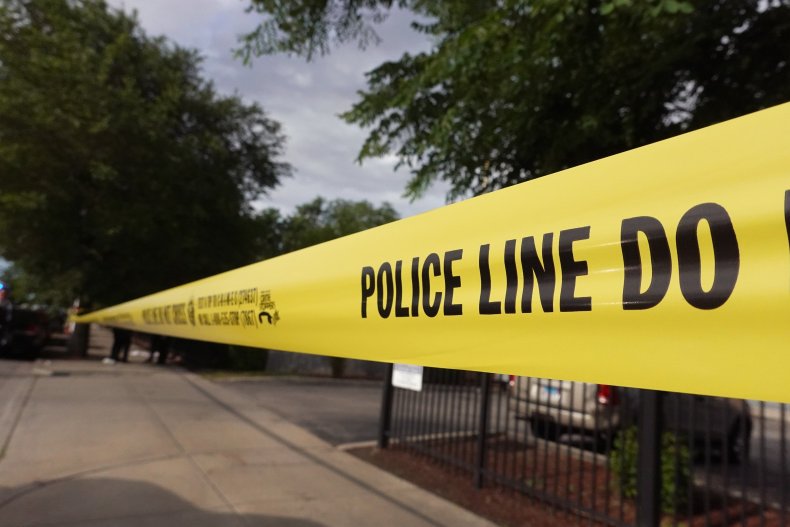 Police also said that there were no signs of a break-in or trespassing when someone pulled out a gun and started firing, according to Fox 10 Phoenix.
"There have been no arrests in this investigation. It is unknown what led up to the shooting, and the investigation is ongoing," the police's statement to Newsweek continued. No details were revealed about the description of the suspect.
The teen girl died from her injuries at the hospital, while two victims were reportedly in life-threatening condition. A teen boy and five men were also shot, but are expected to survive their injuries.
"You never know where these bullets are going to come down and who they're going to hit. If there's any children out there or your pets or anything, this is scary. This can't be happening," said Kristle Nay, whose mom reportedly sleeps in a tent nearby that area and heard the shooting, according to Fox 10 Phoenix.
'Another Mass Shooting'
In response to the shooting, Phoenix Mayor Kate Gallego tweeted Saturday afternoon: "Seems we can't go a day without another mass shooting. This time, it's Phoenix, at 10th Avenue & Hatcher. Time has run out. Change must happen now."
Chad Martinez, another resident who lives nearby, said that shootings happened previously at parties in the same building, according to KPHO.
"In that little strip mall, there's some little recording studio or something. That's where the parties were happening at. The prior two times they had parties, they had shootings also," he said.
Another shooting happened over the weekend in Philadelphia where three people died and at least 11 others were injured in a mass shooting Saturday night. Authorities said that police officers saw multiple shooters fire into a large crowd. No arrests were made, but two semi-automatic handguns were recovered at the scene.
Meanwhile, seven people were injured and one died at a party in Virginia on Friday. Over 50 shots were fired at the scene, according to police.
Newsweek reached out to the Phoenix Police Department for comments.