County Offers Up to $1,500 'Direct Relief Payments' To Help Pay Mortgages
Miami-Dade County Mayor Daniella Levine Cava has announced plans to help residents struggling with the housing affordability crisis, proposing an injection of $85 million as part of the county's 2022-23 budget.
The investment, called the HOMES Plan, is part of the Building Blocks program approved by the county earlier this year to "ensure all families can continue to live and work in Miami-Dade," a news release from the Florida county reads.
"With this plan, we're looking to provide direct support to residents across our community —from middle-class families who own their homes and are behind on their bills, or those whose rents have skyrocketed, to low-income households and those experiencing homelessness, as well as small landlords and the developers who are building new housing to meet our community's needs," said Cava, describing the HOMES Plan.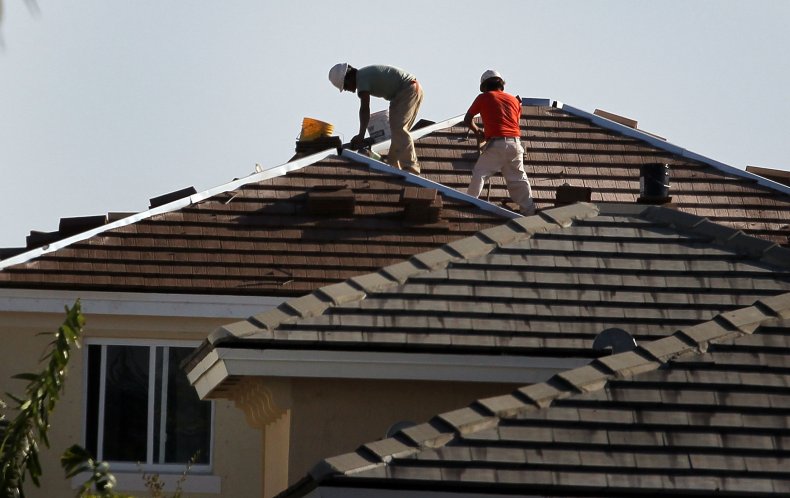 "That's why my proposed budget offers immediate relief in the form of the lowest property tax rate since 1982—a $25 million tax break for residents—and makes a historic investment in solutions to the housing crisis."
Many potential home buyers across the U.S. have been discouraged from purchasing a home as prices have skyrocketed since the beginning of the year—reaching a peak of 34 percent higher in May compared to the previous two years—and mortgages have become more costly as interest rates have increased.
At the same time as this combination of soaring home prices, mortgage interest rates and a lack of inventory contributed to squeezing out first-time homebuyers from the market, the rental market has also become significantly more expensive for tenants.
Rents hit a record high in July, when the market reported an increase in prices for the 17th month in a row. According to Realtor.com, the national median rent hit $1,879 a month in July, up 12.3 percent from the same month in 2021.
The situation has been particularly severe in Florida.
The biggest rent increases hit the South and Northeast, with Miami reporting an increase in rents of 26.2 percent compared to a year ago—the highest among the 50 largest cities in the U.S. for the 10th straight month. Despite the continuous increase in rents, there's been some positive news, as prices are now growing at a slower pace than they were seven months ago.
Miami-Dade County's HOMES plan should address homebuyers, homeowners and renters' affordability woes.
Through the housing preservation program—the "H" in HOMES—, a direct payment should go directly to property owners and builders across the county to preserve at-risk affordable housing and help low-income homeowners make their homes more energy efficient in light of soaring energy bills.
The Workforce Housing Incentive Program (WHIP) should provide local property owners direct incentives to expand the existing supply of available workforce housing, while $25 million will be invested to provide direct relief payments of up to $1,500 to thousands of struggling homeowners in the county who are behind on their mortgage payments, homeowners' insurance and other utilities payments.
Miami-Dade County has not yet disclosed the eligibility criteria to receive these one-off payments, but Newsweek has reached out for comment.
Renters struggling to pay their monthly fee will be supported by an extension of the Emergency Rental Assistance Program (ERAP), first approved during the pandemic as relief for tenants unable to pay an increase in rent. To be eligible, individual tenants need to have an income below $54,600, couples have to make less than $62,400, families of three must earn less than $70,200, and families of four must earn less than $78,000.
On top of all these initiatives, the $85 million injection of funds proposed by Miami-Dade County should support construction of new housing projects, hoping to invert a trend that has seen lack of supply contributing to high home prices.
Cava's plan has not yet been formally approved and will need to receive the support of the Miami-Dade Board of County Commissioners with the rest of the county's 2022-23 budget.