Couple Charged With Attempted Murder For Trying to Set Baby on Fire: Police
A couple from Florida was recently charged with attempted murder after trying to set their 1-year-old on fire, according to authorities.
The Seneca County Sheriff's Office in New York State said on Monday that the couple, identified as 28-year-old Jamie L. Avery, Jr., and 25-year-old Lisbeth Collado was indicted by a grand jury on several charges, including attempted murder.
This comes just one day after a Mississippi mother was arrested after onlookers were horrified to see her slam her 8-week-old baby repeatedly on the street, and just five days after a woman in Georgia was accused of opening fire on a school bus while another Florida mother forced her daughters to drink bleach and blamed voodoo.
The charges announced on Monday come several days after the initial incident occurred on May 3, according to the sheriff's office.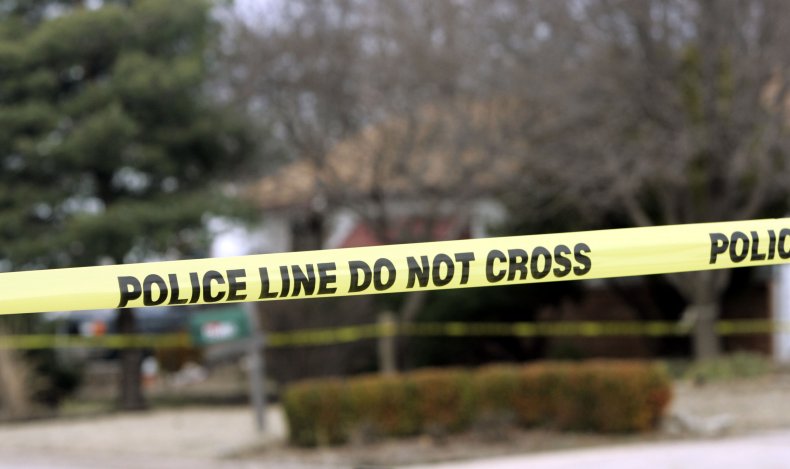 On May 3, deputies with the Seneca County Sheriff's Office were called to the Love's Travel Plaza located at 1262 Route 414 in the town of Tyre following reports of "several fires."
When officers arrived on the scene, they conducted an investigation and found that Avery, Jr., and Collado allegedly caused the fires at the plaza and attempted to set the 1-year-old child on fire, the sheriff's office said in a press release.
"A second child, four years old, was located in the cab of a tractor trailer in the parking lot of the business. The second child had apparent head injuries," the press release said.
Both children were transported to the Geneva General Hospital shortly after deputies arrived on the scene. According to the sheriff's office, the 4-year-old child was later transported to a second hospital by a LifeNet Air Ambulance; however, both children have since been released and are expected to fully recover from their injuries.
According to the sheriff's office, Avery, Jr. and Collado are believed to be in a "domestic relationship" and are parents to both the 1-year-old and 4-year-old children that were injured in the incident.
The sheriff's office said in the press release that they are working closely with Seneca County Child Protective Services and noted that the two children are currently in a "safe location."
"Orders of protection were issued on behalf of the victims. A motive for the crimes is still unclear," the press release said.
Both the parents currently remain in custody and are expected to make their next court appearance on July 27.
According to WHAM news in Rochester, New York, Seneca County Sheriff's Office Lieutenant Timothy Thompson previously said, "We definitely are touched by these types of cases."
Thompson continued, "It hits home for those that have children. I think we are all doing well, and we have a support system in place to make sure we do well and continue to monitor each other to make sure we are mentally healthy. But no doubt, these cases take a toll, and are difficult and challenging to work."
Newsweek reached out to the Seneca County Sheriff's Office for comment.