One Michigan couple purchased a school bus with plans to renovate and convert it into a family camper, and in the process are taking millions of TikTok users along for the ride.
Emma LaFave, 27, has published multiple videos under her TikTok handle @77seater detailing how she and her husband, Brek, 29, purchased the bus off a public auction website and have put in sweat equity to turn it into something worthwhile.
The 2003 bus was bought off Public Surplus, which is a surplus supply auction website, for $4,400. It was purchased last August with Emma admitting "it was something I didn't really think through all the way."
"I think we got a pretty decent deal, although bus prices can vary tremendously," she said in one of her videos.
The process began with ripping out all the seats and flooring that were "completely covered in rust." Removing screws and a grinding of the rust was followed by treating the surface, painting and laying down sub-flooring.
Then the couple, who have a 1-year-old son, Jettson, hit a snag.
The Detroit Free Press reported Friday that last October officials in their hometown of Delta Township said keeping a school bus on their property was against local ordinances: one is a blight ordinance since the bus is technically "junk" and has to be in an enclosed building or out of sight; and another is a zoning ordinance that states that a vehicle carrying 16 or more people can't be parked in a residential area.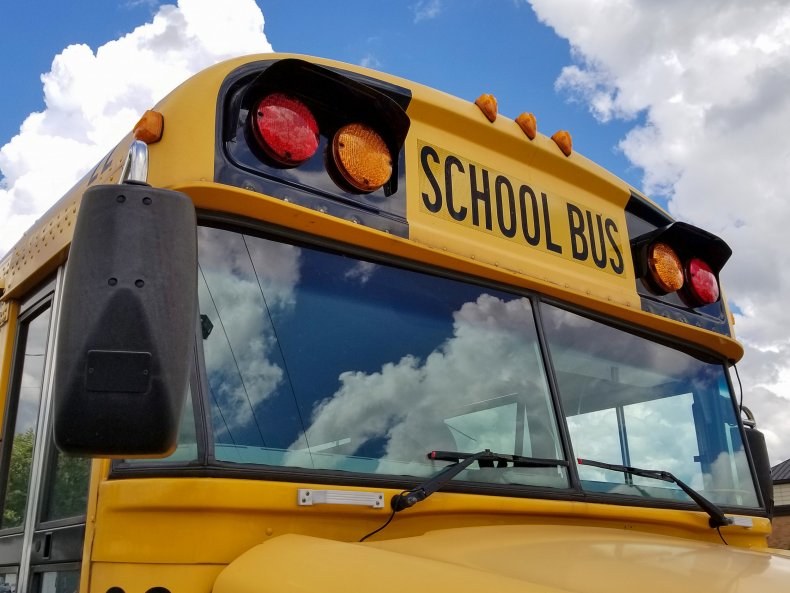 On social media, followers of Emma's gave their thoughts about the couple's dilemma.
"But it's not a bus anymore; it's a recreational vehicle," one TikToker commented. "You can fight it in court."
"Government is here to help and serve you," another user joked.
In response to local ordinances, the couple has moved the bus to Brek's grandmother's property about 20 minutes from their house and parked it behind her barn. Plumbing, wiring and water tanks have also been installed, which has made the couple's project all the more costly.
The tiny lifestyle continues to thrive
Tiny home sales have spiked in recent years as more people either don't want to purchase homes due to the fiscal responsibility, while others just want to get off the grid.
The website Comfy Living said the average tiny house ranges between 100 and 400 square feet. Over 60 percent of millennials are likely to consider purchasing such homes, with statistics in 2017 showing a 67 percent increase in tiny home sales across the board compared to the year before.
And in a time of inflation and high gas prices, 55 percent of tiny home owners are said to have more savings than average Americans—and nearly 70 percent of them live mortgage-free and own their houses.
Meanwhile, the website Tiny House Society reported that two out of every five tiny house owners are actually over 50 years of age, likely due to having excess money to spend combined with being at an age where they may want to downsize.
Emma and Brek are now weighing their long-term options.
"We plan to use it mostly as an RV on the weekends for now, but down the road I would like to take a really long road trip....We're making it kind of livable just in case we ever decide we want to live in it for a while," Emma said in a video.
Newsweek reached out to Emma for comment.