Court Denies Effort to Drop Charges of Firearm Possession, Reckless Endangerment Against Kyle Rittenhouse
On Thursday, the lawyer of Kyle Rittenhouse, the 17-year-old militia member charged with killing two men and injuring a third during a late August uprising in Kenosha, Wisconsin failed to get two of six charges facing his client dropped.
Kenosha County Court Commissioner Loren Keating dismissed attempts by Rittenhouse's lawyer, Mark Richards, to drop the charges of underage firearm possession and a charge of reckless endangerment.
Richards argued that an exemption in Wisconsin law allowed his client to carry a firearm despite the state law forbidding minor possession of a dangerous weapon. He also argued that the reckless endangerment charge filed against Rittenhouse didn't specify how he had endangered nearby journalist Richard McGinnis, despite allegedly firing rounds towards him, the Milwaukee Journal-Sentinel reports.
"We don't allow teens to run around with guns. It's that simple. The statute is clear," Assistant District Attorney Thomas Binger said, according to the Journal Sentinel. "This is exactly why we have this law, because teens shouldn't be allowed to run around with dangerous weapons, because bad things happen."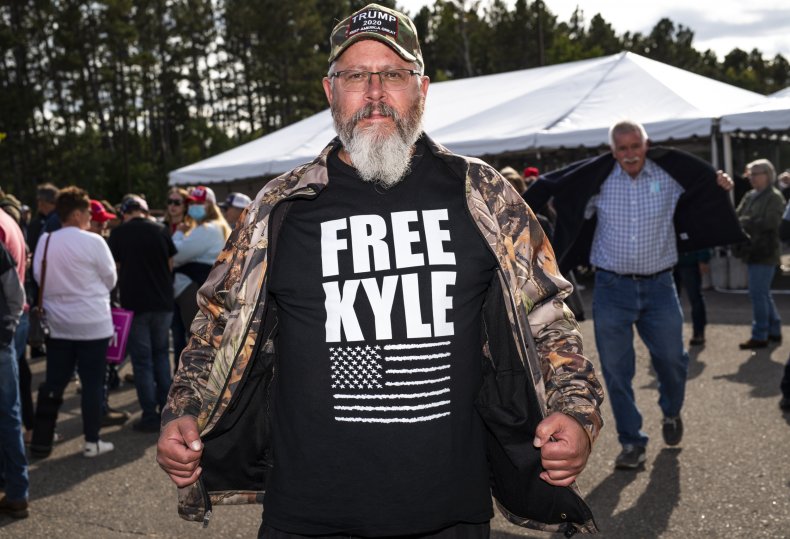 The other charges facing Rittenhouse are the first-degree intentional homicide of 36-year-old Joseph Rosenbaum, the first-degree reckless homicide of 26-year-old Anthony Huber, the attempted first-degree intentional homicide of Gaige Grosskreutz and reckless endangerment for shots fired at another protester.
Rittenhouse said he had driven into Kenosha to stand guard with other armed men and protect a gas station not far from the courthouse where civil unrest broke out following a protest against the August 23 police shooting of Jacob Blake, an unarmed Black man. He has claimed that he murdered the two men and injured the third in self-defense.
At the time of the shooting, Rittenhouse was openly carrying a military-style semi-automatic rifle. Video captured the alleged shooting and footage of Rittenhouse walking calmly past police afterward. Police arrested Rittenhouse in his Antioch, Illinois home the following day.
Rittenhouse's $2 million bail was paid in part by conservative My Pillow CEO Michael Lindell and former child actor Ricky Schroder of the 1980s sitcom Silver Spoons. Rittenhouse faces up to 6 years in prison per count, according to NBC News.
The third man injured by the gunfire was transported to a hospital with serious but non-life-threatening injuries.
After the shooting, the human rights organization Amnesty International called for a national repeal of all "open carry" laws that allow gun owners to openly carry firearms, such as rifles or pistols, in public.
Wisconsin law allows people ages 18 and older to carry loaded firearms even if they don't have a gun permit.
Newsweek contacted Richards' office for comment.