Jen Psaki mocks 'world renowned business, travel and health expert' Ted Cruz over airline comments
The White House press secretary mocked the senior Republican and Texas senator over his claims vaccine requirements led to Southwest Airlines' staff shortages yesterday.
Asked by Fox News reporter Jacqui Heinrich whether it was true that vaccine mandates have reduced the workforce and contributed to the problem, she jokingly labeled him a "world-renowned business, travel and health expert" and went on to dispel the notion.
Almost eight million people receive COVID vaccine booster
A total of 7.79 million people have got their first booster dose - 4.2 percent of fully vaccinated people - as the program to increase the public's immunity heading into winter sets off.
Russia says 11 percent of COVID patients in serious or critical condition
The country is facing yet another surge of infections - similar to the magnitude of the Delta variant wave just passing in the U.S. - due to low vaccination rates and hesitation over a new nationwide lockdown.
Health Minister Mikhail Murashko said yesterday that the dramatic rise in infections is putting a heavy strain on Russia's health care system, with hospitals treating almost 250,000 virus patients.
FULL STORY: Russia Says 11 Percent of Hospitalized COVID Patients in Serious or Critical Condition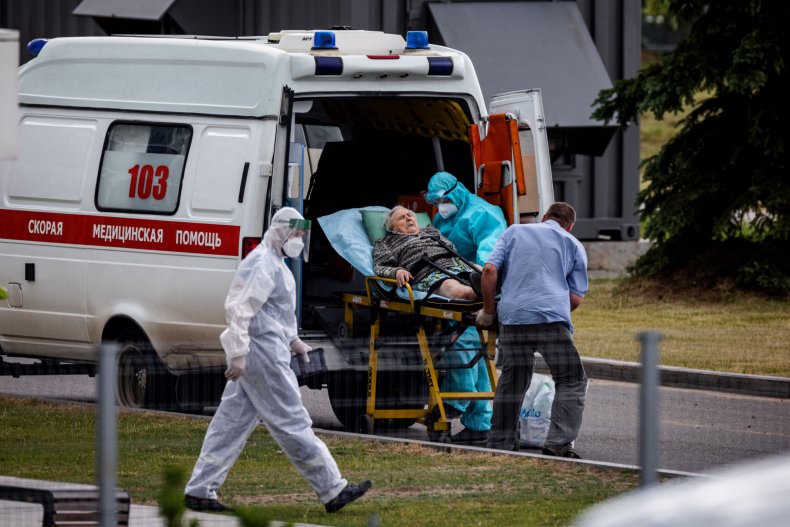 WATCH: Southwest Airlines pilot goes viral after speaking out against vaccine mandates
A clip of pilot Shawn Andrew Walker describing why he is against the vaccine mandate on airline staff has been viewed millions of times after being widely shared by right-wing figures.
During the video, Walker described how he is now "facing an ultimatum, not a choice, but an ultimatum," after being told that he must comply with President Biden's mandate meaning all federal employees must be vaccinated against the virus.
FULL STORY: Video of Pilot Speaking Out Against Vaccine Mandate Hits 2M Views
Democrats hedge bets on vaccinate mandates as key 2022 election issue
COVID politics - and the difficult social divides that come with it - will likely remain a key feature of the mid-terms next year as the White House seeks to fully back the idea of vaccine mandates at home and abroad.
Democrats claim to have evidence that the public is on their side, according to reports from The Hill, fueling hopes among party strategists that they can maintain control in the House and Senate. It will be the first major post-pandemic electoral test since the recall vote of California Governor Gavin Newsom - a battle fought and won largely on COVID issues.
Biden pushes on vaccination as key to 'accelerate the path out of the pandemic'
Ahead of the full announcement on vaccine mandates on land borders later today, the president has once again urged all Americans to get fully vaccinated against COVID.
In a tweet, he boasted of his "plan to accelerate the path out of the pandemic" but said its success hinged on people complying with the recommendation to get both shots.
Good morning and welcome to Newsweek's liveblog
The news of easing land border restrictions will be positive news for many - especially those in Mexico and Canada with friends and relatives in the U.S. - but a domestic battle over vaccine mandates continues to rage.
Follow Newsweek's liveblog throughout Wednesday for all the latest.