Will the Coming Recession Be As Bad or Worse Than the Great Depression?
The contagion of COVID-19 has become as tangible in the global economy as it has in hospital wards and many are questioning just where in history this financial slump lies.
Italy, Spain, India, and the United Kingdom are among countries in lockdown. A state of emergency declared in the U.S. by President Donald Trump on March 13 and major restrictions rolled out across several states since then, which are set to be widened, have sounded alarm bells louder than the ones ending volatile trading in global bourses.
Shuttered state and municipal governments, closed school gates, empty tills in restaurants and bars and boarded-up businesses are all part of an induced economic coma, with the hope that reanimation will occur when the brunt of the coronavirus has passed.
Amid some strong competition, Goldman Sachs issued the most pessimistic prediction so far for the U.S. economy, saying GDP would slump by 24 percent in the second quarter. Federal Reserve Bank of St. Louis President, James Bullard, was no cheerier, according to Bloomberg, warning that unemployment in the U.S. could hit 30 percent for the same period.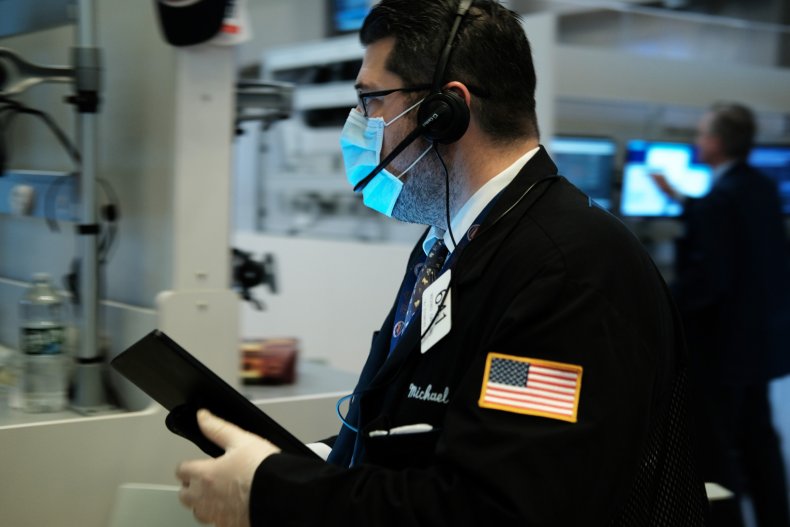 Senate leaders have agreed on a $1.8 trillion stimulus package of tax rebates, loans, money for hospitals and rescue packages. While it was being debated, a historical precedent was invoked, and it had the 'Marshall Plan' moniker slapped on it, referring to the deal that rebuilt post-WWII Europe.
The Great Depression which started in 1929 is another precedent being bandied about but given the protracted nature of that decade-long slump — in which unemployment peaked at 24.9 percent according to the Bureau of Labor Statistics — economists are not making the comparison just yet.
The key difference today is that unlike other financial crises, health concerns trump economic ones.
"The objective is that we actually want a recession because we want people to stop what they would normally do. We need to accept the economy is going to contract sharply, we need to accept that it is going to happen. It is what we want given that we want social distancing to limit the loss of life," Julian Jessop, an economics fellow at the London-based think tank the Institute for Economic Affairs, told Newsweek.
"What this is about instead is putting economies into hibernation and as and when the health measures are over, economic activity can return to normal," Jessop said. "It is about making sure that businesses and jobs continue to exist — it is not about stimulating the economy, it is about preserving the vital organs.
"Normally the recession is dragged out and has all sorts of complicated causes, but this is very straightforward, governments have simply slammed on the brakes," he added.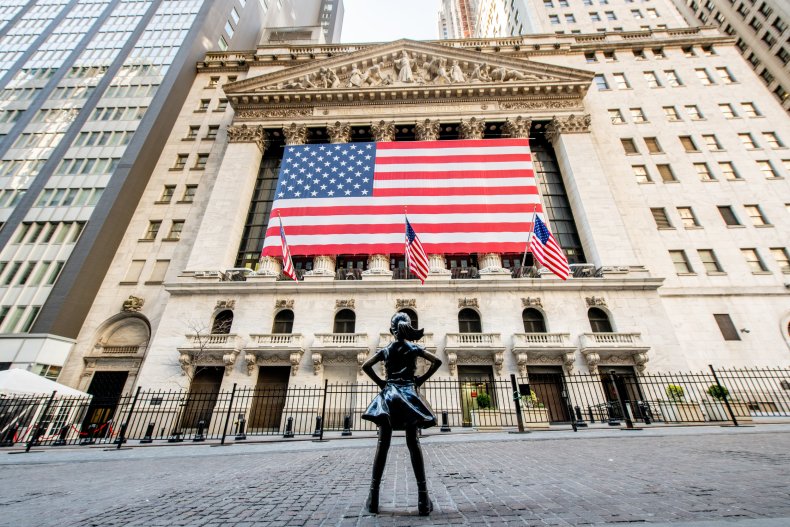 Financially, the pandemic will spare no country, with global growth over the entire year set to drop to zero, according to one estimate by the think tank Oxford Economics, which has described the impact on the wider economy as "profound." Its somber warning is that world trade for the year will contract for only the second time since the mid-1980s.
"The zero growth we now project for 2020 will mark the second-weakest year for the global economy in almost 50 years of comparable data, with only 2009, in the depths of the financial crisis, worse," the think tank said in a statement.
Such a slump has pushed talk of government stimulus programs up the agenda, but Matthew Lesh, head of research at the Adam Smith Institute, said that the usual tools to assist growth do not apply in such a health calamity.
"Governments should remember that this is not a normal crisis. The usual Keynesian approach of 'helicopter money' to wake up dormant spending makes even less sense than usual but neither does removing government barriers or cutting tax to stimulate growth.
"We actually want people, for now, to stop spending. We need to ensure individuals who are out of work can access appropriate support, businesses can survive till this is over and ensure broader financial stability — we don't need an economy-wide stimulus that would put lives at risk," Lesh told Newsweek.
Whether governments and central banks can expect a so-called V-shaped recession where the economy quickly bounces back once restrictions are lifted, will depend on how much support businesses receive. In the U.K. for instance the chancellor Rishi Sunak offered an incentive to companies not to lay workers off and that his government would pick up the tab for 80 percent of workers' wages.
Even with workers furloughed, economists' brows are still furrowed. As Maria Paola Rana, lecturer in economics and finance at Salford Business School, in northern England, says, "the economic challenges we are currently experiencing with COVID-19 are unprecedented.
"For this reason, it is very difficult to make any comparison with previous recessions such as the Great Depression or the financial crisis in 2008. The cause is different and the cures that might have worked then might not be sufficient or not work as efficiently now," she told Newsweek.
"Governments' priority should be to stop the spread of the virus and to keep a paralyzed economy going. The unprecedented fiscal and monetary packages do not seem to have reassured the markets, what could, instead, reassure the markets is the ability to have the coronavirus under control," she added.
She did note that fiscal stimulus in China, the initial epicenter of the coronavirus, have given hope to Europe and the U.S.
Factory closures in China and the subsequent impact on supply chains led chief economist from research company Capital Economics, Neil Shearing, to warn last month that the coronavirus threatened the very nature of globalization itself.
This week, he said that this recession "is like no other — there are very few parallels we can think of."
Because the steepness of the loss in output is much bigger, "the economic downturn this year is going to be far deeper than we saw at any point in the Great Depression or the 2008 financial crisis," he told Newsweek.
"What made the Great Depression so great was that there was a big fall in output and then it endured, for a long period of time," he said referring to successive quarters of falling output, weak recoveries, balance sheets needing repair, and ensuing government austerity measures.
"The question is do we get the same thing again or do we recover relatively quickly? Some output will come back quite quickly but, I don't know if all of it will.
"It is similar to 2008 in that there are big falls in output but then it gradually recovers, but this I think will get back to the old path of GDP probably quicker, but the loss of output will be much bigger."
There is a silver lining in the analysis from Oxford Economics suggesting that based on "historical experience," it expects a strong bounce back once social distancing measures are relaxed, and monetary and fiscal stimulus work and people starting to spend again.
Meanwhile professor of economics at Oxford University, Michael McMahon also struck an optimistic tone, saying that once the health response is over, there could be a quick recovery, although much depended on how much support governments gave businesses while the economy was on life support.
"It could be a very short-lived economic event. We could be in a situation by June where we have worked out that certain drugs have alleviated the negative implications of the virus and we have enough control over the critical cases," he told Newsweek.
"If that does happen and we get out the other side, and the restaurants can re-open, people go back to work and can start spending again and the government continues to stimulate the economy, this could be very short-lived, very different even to the financial crisis and also to the Great Depression."
The graph below by Statista shows the number of COVID-19 cases of March 25.