COVID Cases Are Rising in These States Heading Into Thanksgiving
The majority of U.S. states are seeing increases in daily COVID-19 cases days before the Thanksgiving holiday, according to data compiled by Johns Hopkins University.
According to the data, 24 states have seen 100 percent increases in daily COVID cases over the last week. These states include Georgia, Idaho, Illinois, Massachusetts, Kentucky, Mississippi, Montana, New Hampshire and Alaska.
Twenty-two other states are also reporting increases in COVID-19 cases, though some at much smaller rates.
Only four states have seen decreases in daily cases over the last week. These states include Nebraska, which has seen a nearly 5 percent decrease in cases, Minnesota which has seen a 6 percent decrease, Vermont which has seen a 15.5 percent decrease and Alabama, where cases fell by nearly 40 percent.
In recent weeks though Minnesota, Vermont and many other states have reported surges in COVID-19 cases. Vermont saw its highest daily COVID case count on record last week, and overall, Minnesota COVID-19 positivity rate reached a level this week that it hadn't seen since before vaccines were made available.
Data wasn't available for two states, Michigan and Florida. Though Florida has seen cases dropping in recent weeks, while Michigan has been combating a recent surge in cases. According to MLive, on Michigan's daily COVID-19 case average reached 7,353 on Wednesday, marking a more than 100 percent increase over the last week. Pediatric cases in the state have also increased, stressing local hospitals.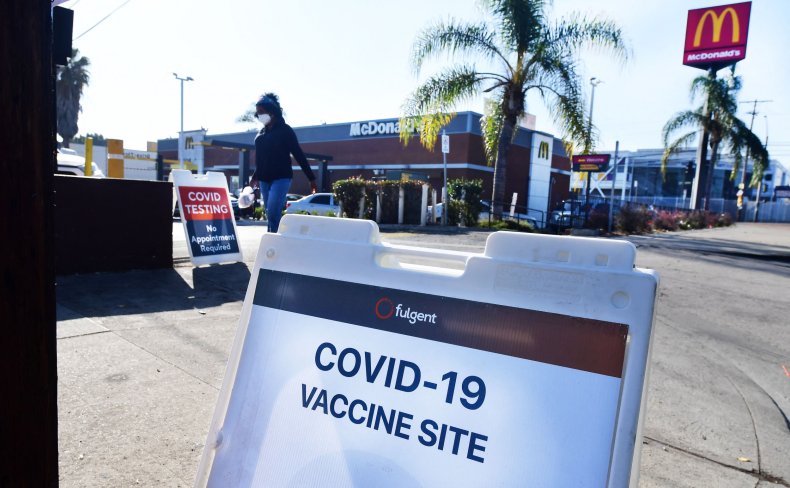 "We currently are managing. It's absolutely manageable, but ... it appears as though there's trouble around the corner," said Dr. Rudolph Valentini, a pediatric nephrologist at Children's Hospital of Michigan told the Detroit Free Press.
The Centers for Disease Control and Prevention wrote on Twitter Friday morning that the "#COVID19 level of community transmission in the U.S. remains high & cases are increasing."
"As of November 18, the 7-day average of daily new cases was 88,482, a 16.1% increase from the previous week," the CDC stated.
In recent weeks, public health experts have raised concerns about cases increasing, as cold weather sets in and people will increasingly be spending more time inside.
"We do expect to see a surge in new cases over the holidays as people get together more and travel more," Gypsyamber D'Souza, professor of epidemiology at the Johns Hopkins Bloomberg School of Public Health, told NBC News last week.
"The good news is more than two-thirds of Americans have been vaccinated and that means any increase in new cases will lead to less burden of hospitalization and deaths than it did last year," she said.