Not Wearing a Mask? Ohio Starts Hotline to Report People Who Refuse
A county in Ohio has set up a hotline for people to report anyone not wearing masks in public amid the ongoing COVID-19 pandemic as the state recorded its highest daily spike in cases yet.
Several areas in the state have had a mask mandate enforced, with people ordered to wear such coverings in any indoor space that is not a residence.
This provision has been put in place with counties considered to have a "very high exposure and spread."
Cuyahago county, one of those wear masks are mandated, has set up a hotline and online form for people to share comments upon the use of the coverings there.
This allows people to share "feedback, questions, and concerns."
The form is accessed under a Mask Wearing Experience section of the Cuyahoga County website.
County Executive Armond Budish said "there's not enough people in law enforcement throughout the county to track down people, chase them around and figure out who we can go after for not wearing a mask," Cleveland.com reports.
Not wearing a mask in the county has been deemed a second-degree misdemeanor. This means failing to do so could be punishable with a $750 fine and up to 90 days in jail.
The county experienced its highest weekly surge of cases in the past week, with 747 in the week preceding July 10.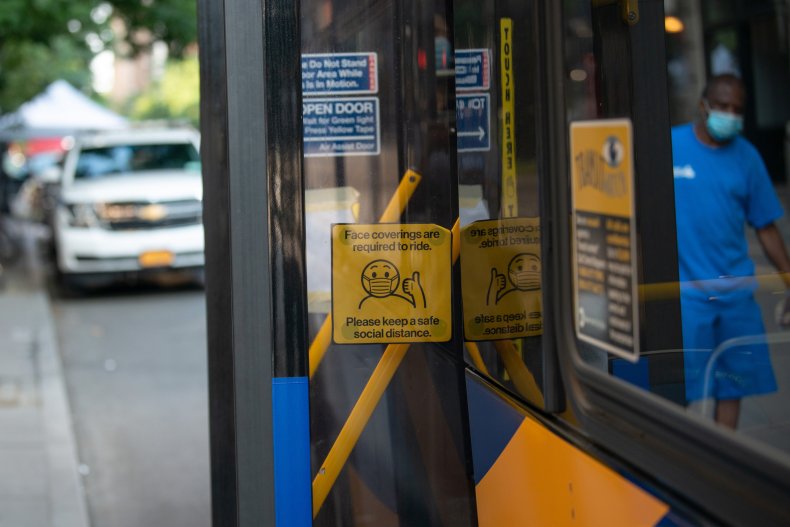 The week before that there had been 730, surpassing a prior high of 484. There have been 5,057 confirmed cases in the county.
Newsweek has contacted Cuyahoga County for further comment.
Ohio Governor Mike DeWine has stopped short of a statewide mandate, as has been implemented in some states experiencing spikes, though has said he encourages everyone in the state to wear one in public.
In an interview with CNN on Friday, he said: "We have spread in every county.
"And we strongly recommend that everybody who goes out in public, no matter what county they're in in Ohio, that they should have a mask on. But mandating it takes it to that next level."
Ohio has seen a surge in cases and on Friday reported its highest ever daily increase, with 1,525 newly confirmed. There have been spikes across the U.S., with more than 3 million cases confirmed nationwide.
The below graphic, from Statista, shows recent surges in cases.