COVID Patient Tried to Sneak Ivermectin Into Hospital, Found in Stuffed Animal
A COVID patient has tried to sneak in ivermectin by hiding it in a stuffed animal that they brought into the ICU at a hospital in Canada.
David Musyj, the CEO of the Windsor Regional Hospital, said in an internal memo sent to staff on Friday that the ivermectin was discovered after a hospital staff member noticed "a slit in the stuffed animal," CBC News reported.
The ivermectin was found "as the staff member was collecting the patient's personal belongings," according to the memo. Musyj also urged the hospital staff to "be cognizant of patient's belongings with COVID-19."
Ivermectin is an anti-parasitic drug that some health experts say can help treat COVID-19. But, health care officials in Canada and the U.S. have warned against it. Health Canada previously said that "there is no evidence that ivermectin in either [the human or veterinary] formulation is safe or effective when used for those purposes," according to CBC News.
The Canadian Pharmacists Association has also warned that ivermectin could make COVID patients more sick, according to the news outlet.
"The use of this medication for COVID is really putting people who are already in a difficult situation in an even worse situation," said Barry Power of the Canadian Pharmacists Association in 2021, according to CBC News.
"I would really urge people to think twice before trying to access this medication that has been proven to do nothing in the case of COVID," Power added.
Meanwhile, the U.S. Food and Drug Administration (FDA) and the National Institutes of Health also warned that the drug is unauthorized for use in COVID patients.
Despite the warnings against it some healthcare professionals have supported using ivermectin as a treatment for COVID. In November, a doctor sued a hospital in an effort to prescribe ivermectin as a treatment for COVID after it has "flatly banned" it.
Dr. Paul Marik sued Virginia's Sentara Healthcare and argued in his lawsuit that banning ivermectin violates the Right to Try statute and patients' informed consent right to choose alternatives to a proposed course of treatment.
Without a court's intervention, Marik said patients will "needlessly die" of COVID-19.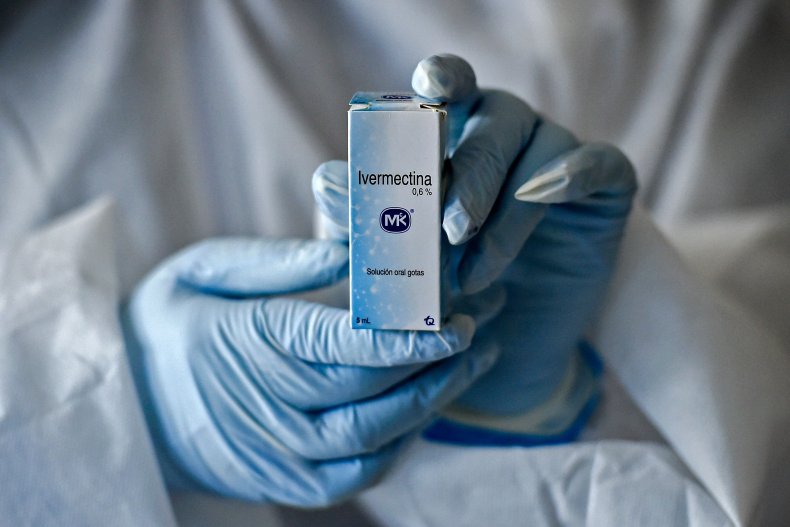 Ivermectin has been prescribed in some areas in the world, even though some studies said there is no benefit to it.
"Ivermectin is frequently prescribed in many European and Asian countries both for parasitic infections as well as the treatment for COVID-19," said Vanderbilt assistant professor of medicine Dr. Parul Goyal previously. "However, currently in the U.S., it is not prescribed."
Newsweek contacted Windsor Regional Hospital for comment.